Shaun Tomson Takes the 100 Wave Challenge

On Saturday, September 21st, I will take the 100 Wave Challenge and catch 100 waves in ONE DAY to raise $33,000 for a remarkable organization called Boys to Men Mentoring.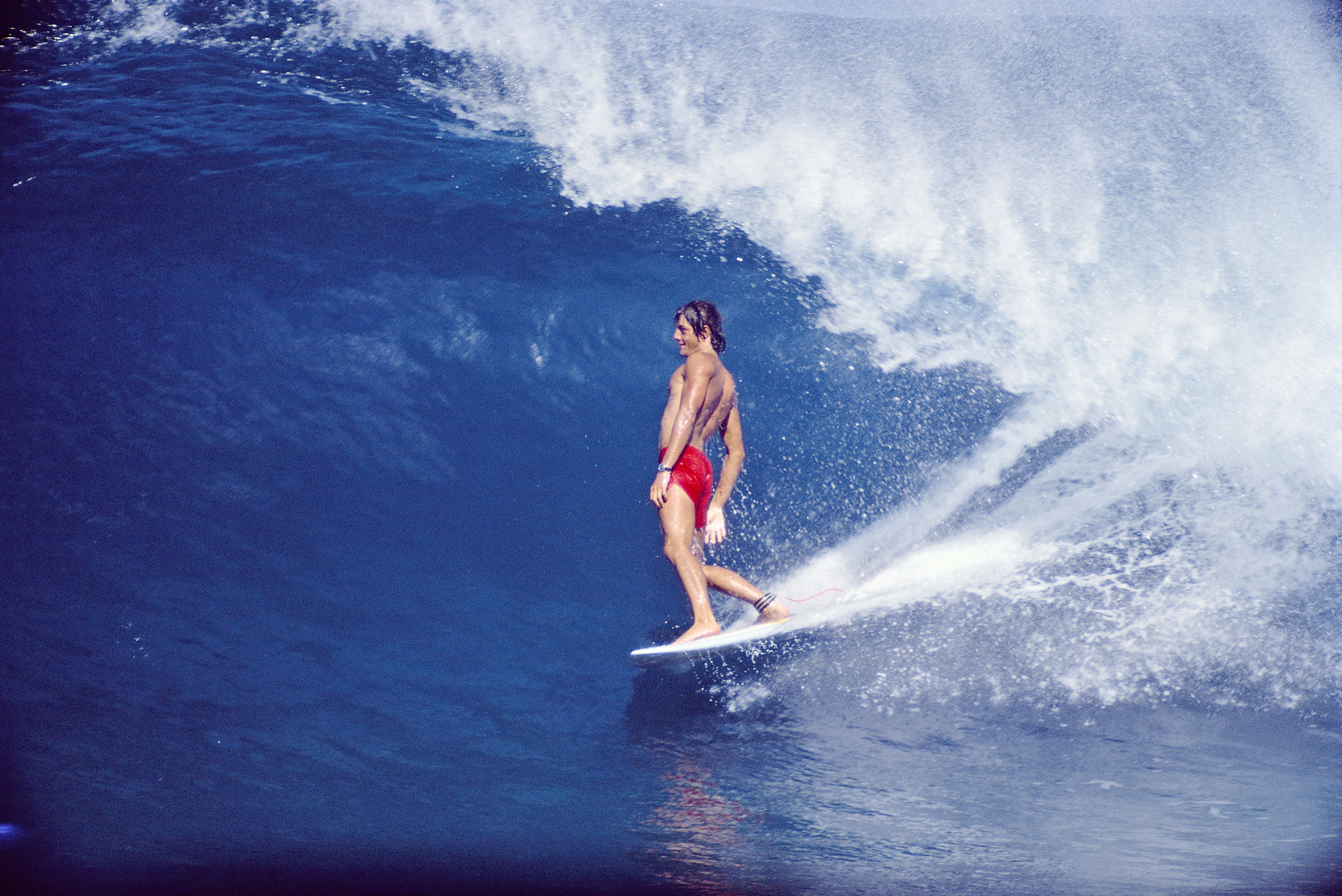 Photo Courtesy of Steve Wilkings
Boys to Men Mentoring (BTM) is a group mentoring program working to connect hundreds of teenage boys to positive male role models they can depend on. BTM programs include weekly, in-school group mentoring, retreat weekends, beach trips, and other activities all geared to improve each boy's overall self-esteem, critical thinking skills, and self-accountability.

In San Diego County alone, there are 49,937 boys growing up in homes without fathers, and a boy without a dad in his life is 20 times more likely to end up in prison. Fatherless children are more than twice as likely to commit suicide, and 71% of high school dropouts come from a fatherless background. BTM creates communities of mentors for boys who often have no positive male role models. Your support allows them to break the devastating cycle of fatherlessness for hundreds of teenage boys who are working to change their lives for the better.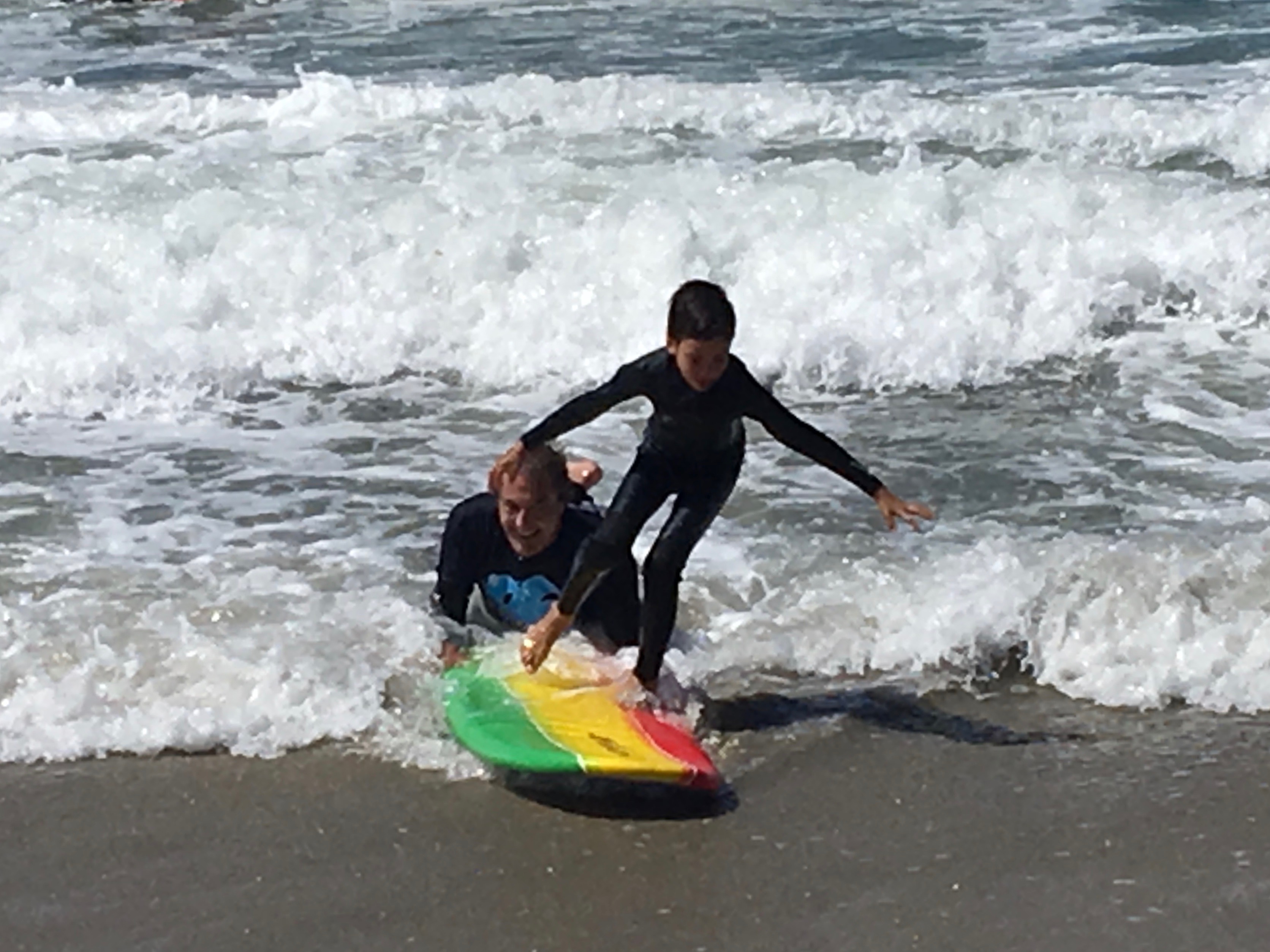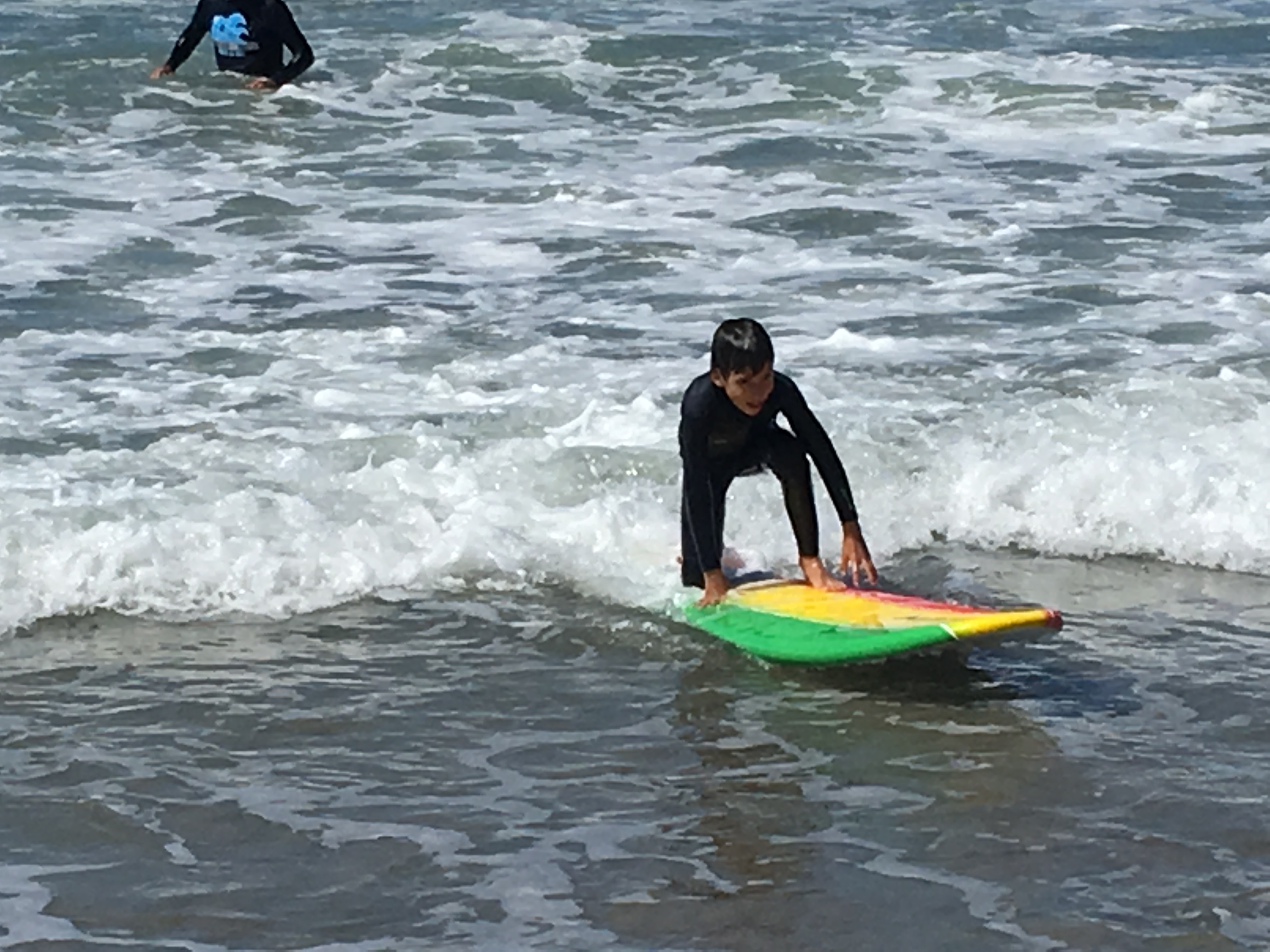 My son Luke and I surfing in the 2017 100 Wave Challenge.
What can you do to support me and the boys who need Boys to Men Mentoring in their lives? You can make a donation to my page and help me get the word out about this event!

What is Boys to Men Mentoring?
0
days
0
hours
0
mins
0
secs
Joining me for this year's challenge will be my son Luke
Luke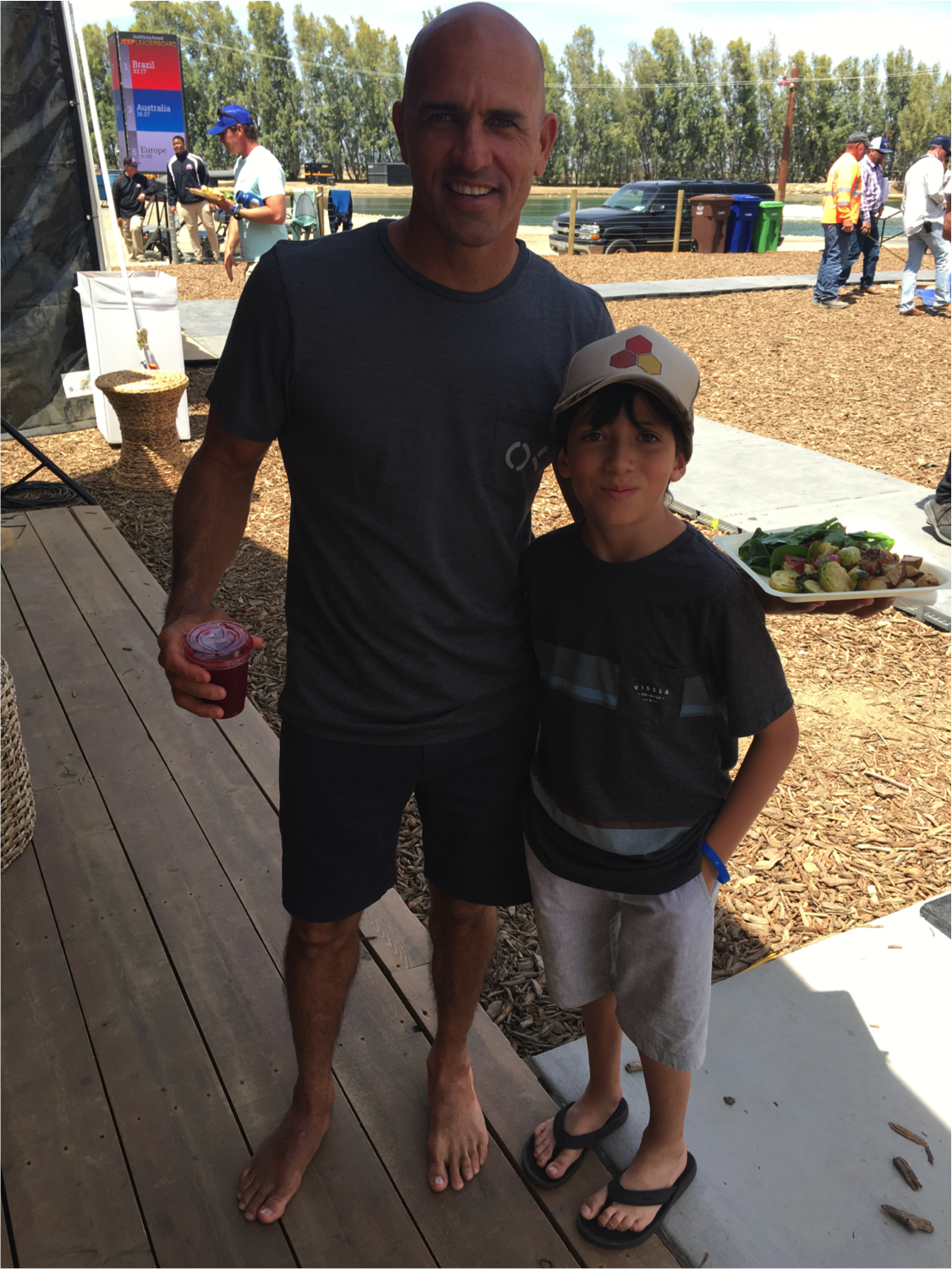 My son Luke with Kelly Slater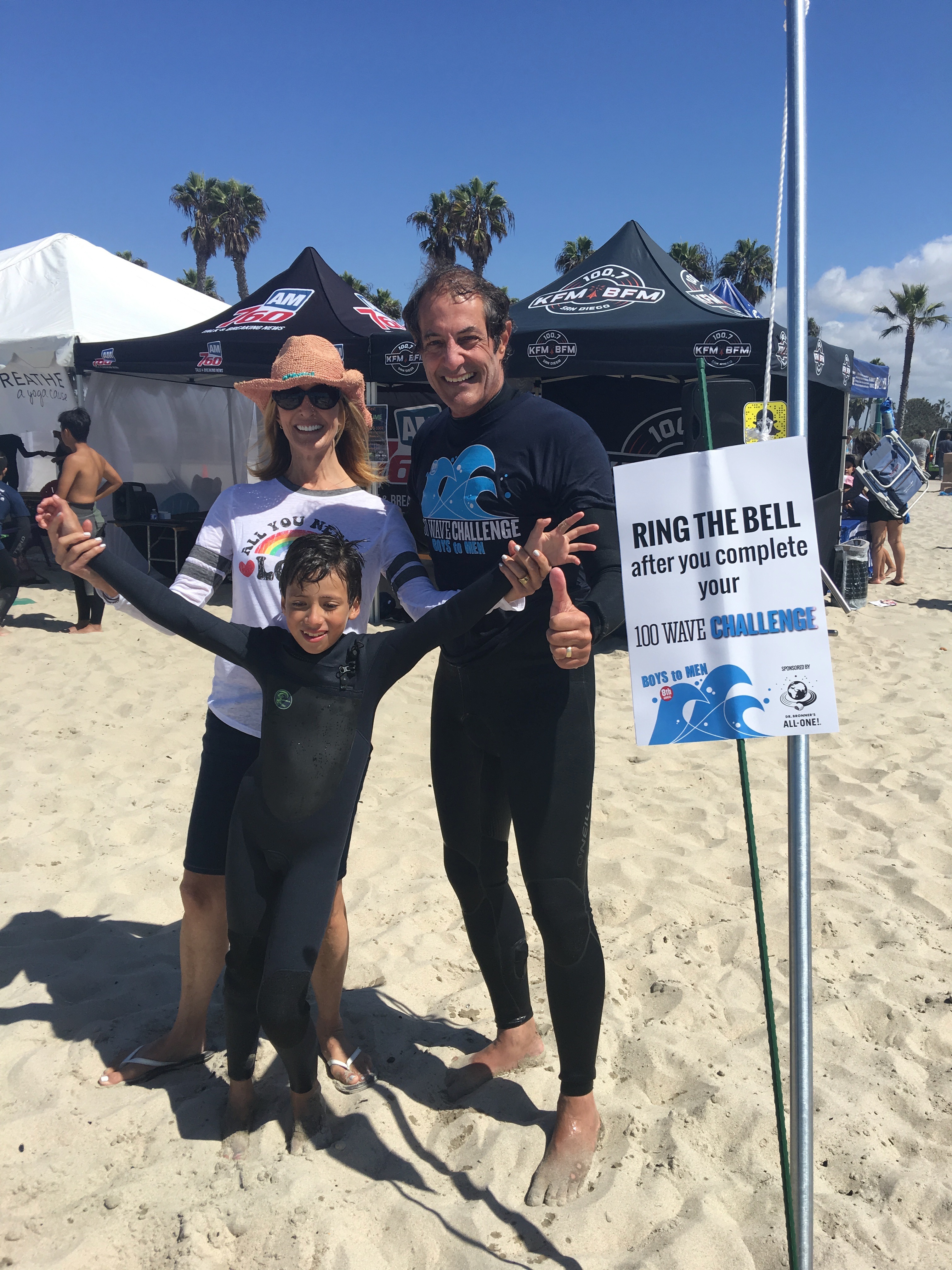 Me with my wife Carla and son Luke
More About Boys to Men
When Boys to Men Mentoring began in 1996, the devastation of fatherlessness on our community fueled their desire to support fatherless teenage boys as they transitioned into adulthood. A boy without a dad in his life is disproportionately more likely to drop out of high school, end up in prison, and commit suicide. Since then, BTM has grown to provide weekly mentorship to teenage boys from all walks of life looking for positive men empower them to be the best they can be.
Today, BTM facilitates weekly group mentoring at over 36 middle and high schools across San Diego County for over 800 teenage boys. To learn more, please visit www.boystomen.org.
My Supporters
Anonymous

October 2019

Timothy and Virginia Bliss

September 2019

$250.00

Karen Sack

September 2019

$210.00

Jewish Community Foundation San Diego

September 2019

$500.00

Stan Shaul

September 2019
JM Lind

September 2019

$1,050.00

Anonymous

September 2019

$1,050.00

Santa Barbara Foundation

September 2019

$1,000.00

Nick Nissen

Shaun, you are an inspiration to all of us land lubbers. Wish you good health and good waves! Nick Nissen

September 2019

$1,000.00

Ben Holmes and Henry Holmes Holmes

This donation made in honor of Brent leRoux, our friend and brother and Ben's football teammate from Australia who recently passed on. His spirit lives on and his brotherhood will never forget him.

August 2019

$1,000.00