THANK YOU FOR SUPPORTING THE 100 WAVE CHALLENGE!
On Saturday, September 23rd, our 100 Wave Warriors hit the water at Mission Beach to support Boys to Men Mentoring and help boys become good men. Each surfer, tasked with surfing 100 waves in one day, helped us raise over $349,000 this year! Thank you for supporting our mission and being our greatest champions. 
In 1996, Boys to Men Mentoring was created to address the unique needs of fatherless and at-risk boys and help them make positive life changes. We are currenly running weekly group mentoring circles at 32 partner schools across San Diego County. After just one year of weekly meetings, Boys to Men boys get an average of 27% better grades and 85% fewer disciplinary issues.
The goal of the 100 Wave Challenge is for each surfer to raise $1,000 for Boys to Men Mentoring and attempt to catch 100 waves in 10 hours. The surfing is a personal challenge for our participants. The program is a passion for our mentors and a life-changing opportunity for our boys to realize and achieve their dreams, break the cycle of violence, gangs, drugs and prison in their families and make better choices for themselves. Together, we are saving lives. 
Learn more about Boys to Men at http://www.boystomen.org.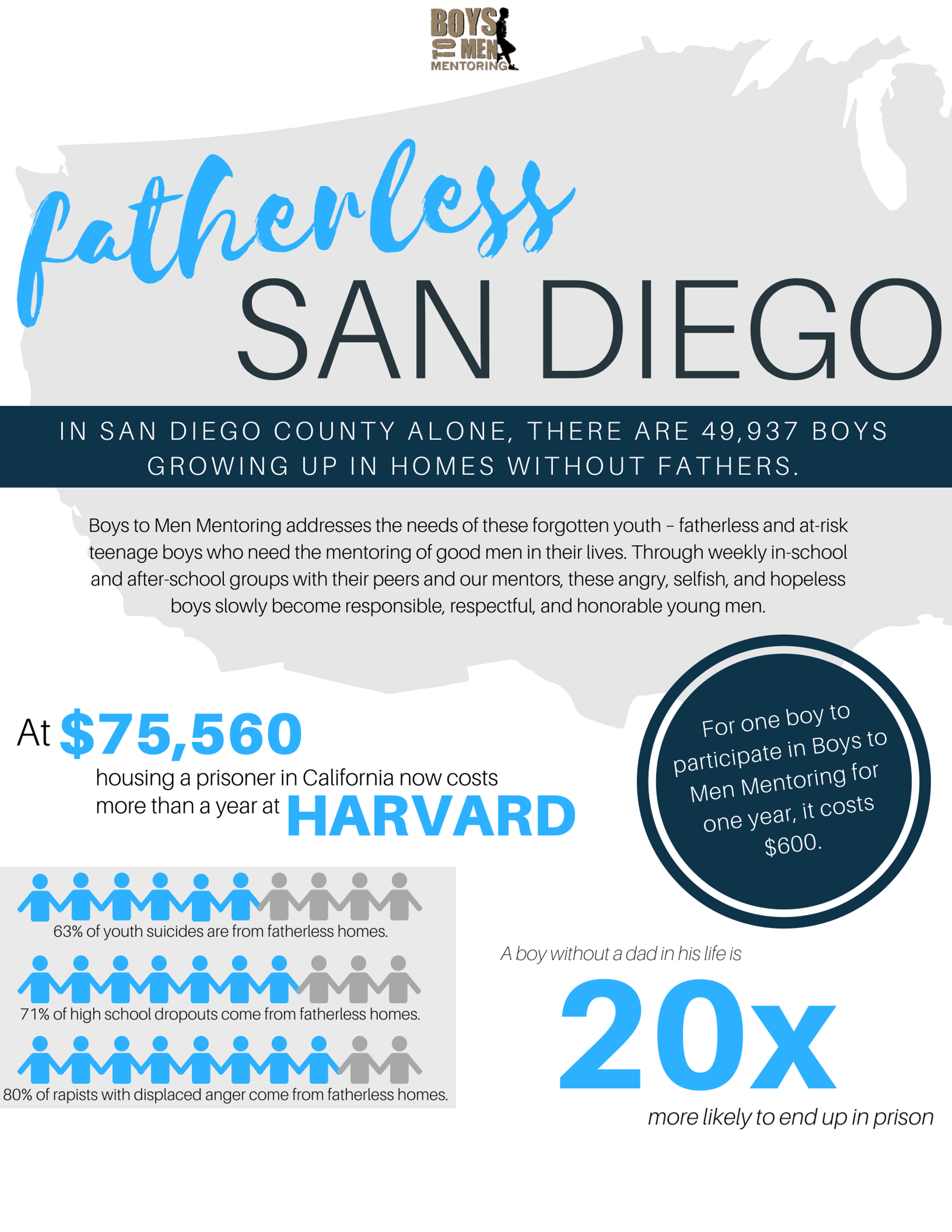 0
days
0
hours
0
mins
0
secs
Event Leaderboard
1

Dr Bronner's Family Soapmakers since 1858

$30,000.00

2

Richard Woltman - Donor Advised Fund at Rancho Santa Fe Foundation

$20,000.00

3

North Island Credit Union a Division of California Credit Union

$10,000.00

5

Sentry Tech Enterprises

$5,000.00
View Full Leaderboard
Why did Mubar join Boys to Men?
He learned how to face his fears!