Walk the Extra Mile With Me!
Let's go the extra mile to bring the hope of Jesus to the next generation through church planting!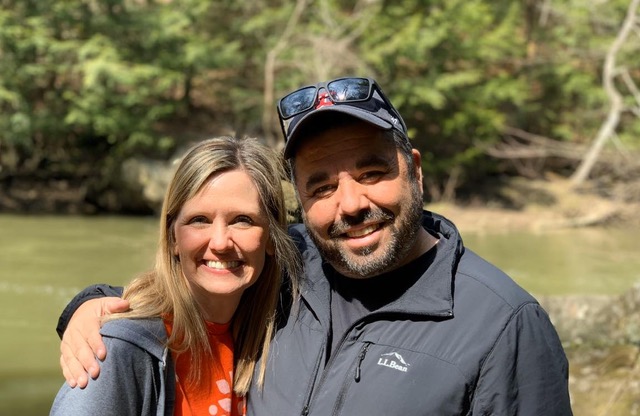 Join me as I walk the extra mile for the next generation!
As Stadia's Northeast Regional Director, I serve 19 states that are starting new churches to share the hope of Jesus with our hurting world. As we dream of generations being changed, we know that we can't do it alone. 
On September 19th, I will go the extra mile by walking 20 miles - one for every state I serve and the extra mile to keep moving towards change.
My goal with this campaign is to have $1,000 donated from every state in our region! This is a BIG goal, but my wife, Stacie, and I believe so deeply in this mission that we are going to go the extra mile and donate a personal $1,000 to bring our goal to $20,000! 
Will you join us by participating in our walk or simply partner with me financially as we go the extra mile together? 
0
days
0
hours
0
mins
0
secs
My Badges
Team Fundraising Leader

Awarded when a Team Member raises the most funds for their team
View All Event Badges
My Supporters
David Smith

A day ago

$209.90

Anonymous

So that every child will have a church

5 days ago

Marcie Demaree

I gave because I believe that Jesus, Stadia and my sis & brotherinlaw are all the real deal!

5 days ago

$10.49

Anonymous

5 days ago

Nicole Haas

5 days ago
Ron and Deborah Zink

1 week ago

$10,000.00

Anonymous

2 weeks ago

$1,049.50

Anonymous

Thankful for Toney and his kingdom work and appreciative of Stadia and all they are doing around the world!

2 weeks ago

$1,000.00

David Smith

A day ago

$209.90

Jerry Toogood

Happy to represent Minnesota for the Extra Mile.

6 days ago

$104.95