Join Us On Sunday, May 5!
*Fundraising Award Deadline is Friday, May 3 at Noon*
 
Hearing is a critical part of every child's social, emotional and cognitive development. Our goal is to raise awareness about the importance of proper and timely diagnosis and management of hearing loss in children in order to facilitate their language development. Proceeds from the Hear We Go Event will benefit our clinical and research programs at Nemours/Alfred I. duPont Hospital for Children related to hearing loss and hearing conservation in children in our community.

The 11th Annual "Hear We Go" 5K and Family Fun Day takes place throughout the beautifully blooming grounds of Nemours Estate, arguably the largest formal French garden in North America. The event concludes with refreshments and an educational fair for families and children on the grounds of Nemours/Alfred I. duPont Hospital for Children.

Registration, entertainment, refreshments and the educational fair will take place on the grounds of Nemours/Alfred I. duPont Hospital for Children. The run/walk portion of the event will remain on the grounds of Nemours Estate. There is ample parking available in the hospital parking lots located through the main entrance.
 
| | | |
| --- | --- | --- |
| 9:00 AM – Close | | Educational Fair & Children's Activities |
| 9:00 AM – 9:45 AM | | Registration    |
| 9:30 AM -12:30 PM | | DJ Entertainment |
| 9:45 AM  – 10:00 AM | | Runners & Walkers Line-up |
| 10:00 AM – 11:30 AM | | Runners Portion |
| 10:00 AM – 12:00PM | | Walk Portion |
| 12:30PM   | | Awards                                       |
"Hear We Go" is honored to introduce to you the 2019 ambassador  Madison!!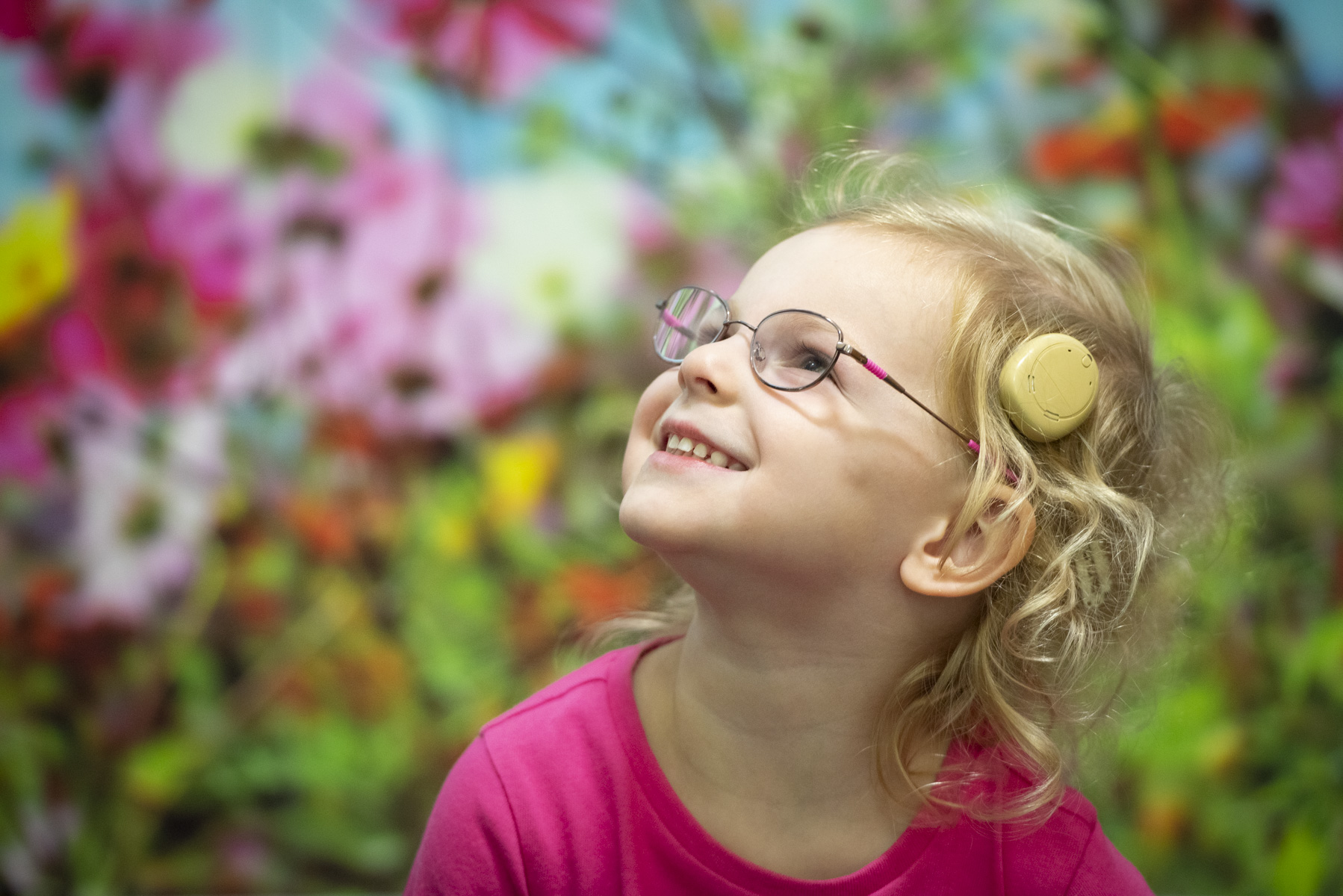 Hello my name is Maddie I am 3 years old and I have bilateral cochlear implants. I was born a happy and healthy baby, but around 15 months of age my parents started having concerns that I wasn't talking yet, so they brought mee to Nemours Alfred I. DuPont Hospital for Children where an ABR test was scheduled and completed, and at 18 months, I was diagnosed with profound sensorineural hearing loss in my left ear and auditory neuropathy spectrum disorder in my right ear. At 22 months of age I was bilaterally implanted and I am thriving! I attend the Listening and Spoken Language preschool program where I have had great success in the classroom. I love playing with my big sister Makayla, dancing, singing, playing outside and especially love ice cream!
My family and I are so thankful for the team at AI DuPont for giving me the gift of sound. From diagnosis to surgery, to audiology sessions and speech therapy, they have each played a major role in Maddie's success and we couldn't be more grateful!
Our Newest Participants
WW

Waverley Wilson

BW

Brody Wilson

JM

James Messick
View All