RACE HISTORY
The Seniors First Turkey Trot began in 1989 with less than 200 runners in downtown Orlando.  Now, 27 years later, it has become one of the oldest and largest 5k fun runs in the city boasting an average of 5,000 runners and hundreds more lining the race route to cheer them on.
Last year's race drew participants from 38 states and six different countries all united in a race to end senior hunger.  This year's event promises to be even bigger!
Thank you to all who joined us for this year's 27th Annual Seniors First Turkey Trot!
Our thanks to BB Action Photography for shooting the race.  To check for PICTURES OF YOU coming across the finish line go to www.bbactionphoto.com and put in your bib number!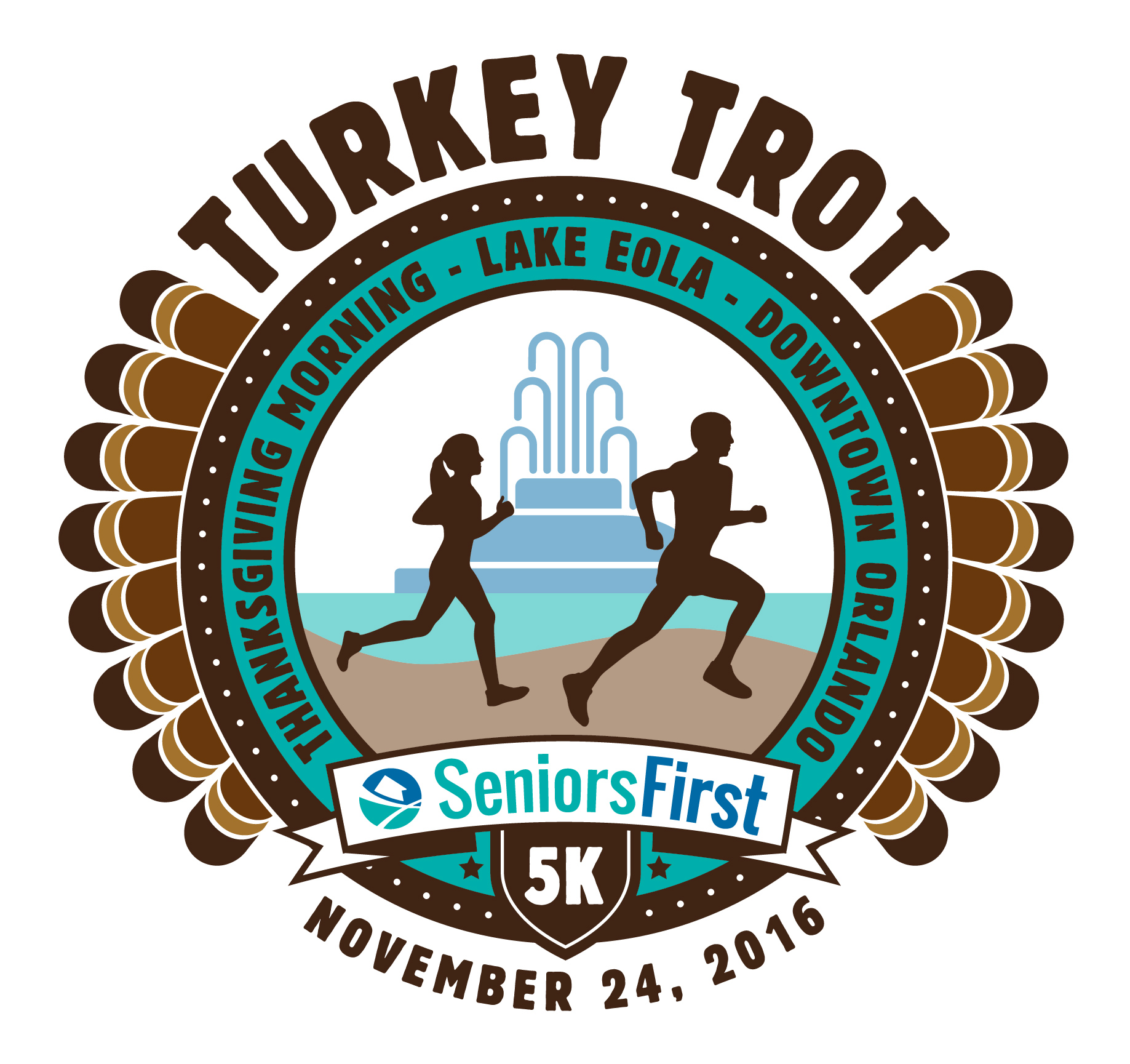 2015 Turkey Trot. "I Run For Seniors First!"
How You Help Seniors in our Community
Can't be there in person? Run our VIRTUAL RACE!
WHETHER YOU TROT OR NOT.....
Our virtual race is perfect for people who would like to support Seniors First but can't attend Thanksgiving morning.