My Story
Puppy Raising is truly an adventure filled with love, fun, frustration, challenges and most of all opportunity. I have the opportunity to teach a Dog who could truly change someone's life and in return they change mine. I have become a more patient, calm and understanding person and have made some of the most wonderful friendships in the process. Raising multiple Future Leader Dogs takes a special kind of person and the Community Leader Dog has created for Puppy Raisers is filled with support and people I now truly consider family.
As I embarked on a somewhat new career path in March 2016, I was committed to bring in my passion for Dogs into my business. I have been involved with Real Estate (on the mortgage side) since 2003 and was first a licensed Realtor in Tennessee in 2008. I obtained my Real Estate license in April 2016 in Michigan and immediately approached Leader Dog about how I could donate a portion of my earnings.
My goal is to have events benefitting Leader Dogs and supporting other Local Businesses from Restaurants to Retail Locations. This, along with a business strategy of offering discounts to clients selling homes on my Listing Commission when they donate to Leader Dogs will hopefully allow for a partnership helping Leader Dogs, myself and local families. I enjoy supporting other local business owners and non-profit organizations while trying to build my own business in Michigan.
My Supporters
Mary St.Clair

Lisa and D.J Pickering

Last month

$100.00

Tyler Frisbie

May 2018

$2,200.00

Ericka Zepeda

What a wonderful idea! Hope you reach your goal!

February 2018

$25.00

Michele Sigmon

February 2018

$25.00

Seeger Studio

November 2017

$297.00
Tyler Frisbie

May 2018

$2,200.00

Angela Links, Realtor LLC

SOLD in Lathrup Village!!

September 2017

$500.00

Keith "Santa Finn" Makela

February 2017

$500.00

Angela Links, Realtor

SOLD in Bloomfield Hills! A portion of each property I sell is donated to Leader Dog.

November 2016

$500.00

Rochester Tap Room

October 2017

$425.00
FLD Murphy Fox at 9 weeks.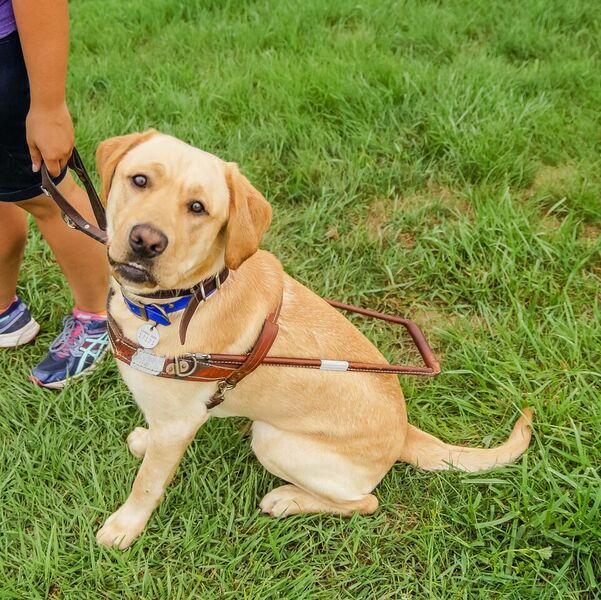 FLD Murphy Fox during harness training while at Leader Dog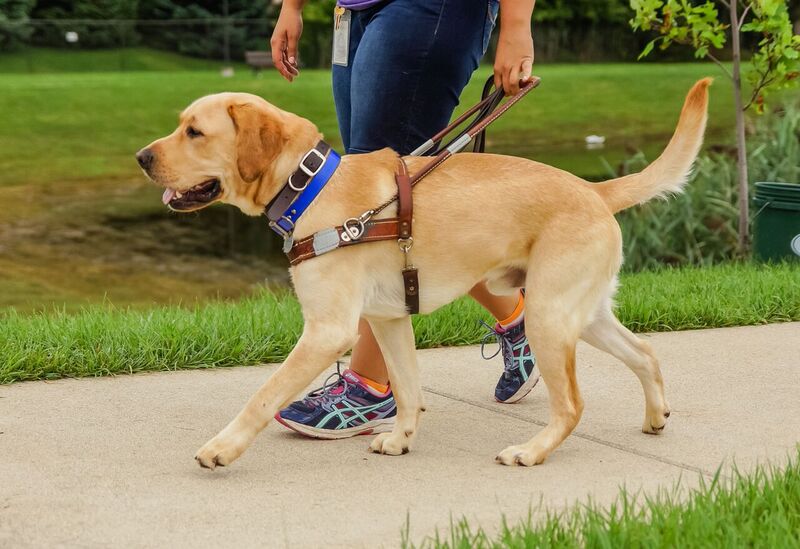 FLD Murphy Fox during harness training while at Leader Dog
Support Local Events
I do my best to schedule regular Support Local Events benefitting Leader Dogs. If you are interested in hosting a Support Local Event at your Business or if your Company would allow us to host a Fundraiser at their location, please take a look at the possible events below:
Restaurants – Dine with Dogs: pick a day and donate a % of sales for that day. We will bring Puppies and promote the Event to try and draw additional business
Bars – Host a Happy Hour for Hounds – pick a day and do a Happy Hour benefitting Leader Dogs. You can donate a flat amount or a % of Sales. You could also create a specialty cocktail where sales for that item are donated. We bring Pups and promote to draw additional business.
Retail Locations – Host an awareness night. Let us bring Puppies and talk about Leader Dog. The Organization, Guide Dogs, Volunteering and Donating along with plenty of times for questions and answers.
Schools or Sports Organizations – Donation Wars! Host a donation challenge for students. Teams or Classrooms who can raise the most for donation will win a private puppy event where they can meet and learn about Leader Dog.
Company or Corporation Locations – Host a fundraiser, anything from a bake sale to a silent auction. Jeans days are also very popular! If your Company will match what we raise even better! We will bring Puppies to your Event to meet and greet supporters.
Do you have a unique idea? Please contact me!! I love putting together Community Events that help this wonderful Organization.
Real Estate- Home & Land Real Estate East, LC
I offer services on Single Family and Multi-Unit Residential Properties as both a Listing and Buyers Agent. With each property I close a donation is made to Leader Dogs!
For those Selling Real Estate: When I list your home I offer a reduction in my commission costs if you choose to Donate to Leader Dogs directly. Your donation is direct to Leader Dogs and is fully Tax deductible as allowed by Law.
For Buyers: My commission is most often paid by those selling Real Estate, a portion of which will be donated directly to Leader Dogs. You can also make an additional donation yourselves.
Regardless of if I am a acting as a Realtor for the Buyer or Seller of a property, each transaction I close has a minimum $500 donation made. 
Donate
If you would like to Donate to Leader Dogs, please follow the link below. Any donations made online will receive a tax deduction form sent directly to the address you provide. If you would prefer to provide cash or check, please call me and I will gladly come pick up either from you at the most convenient time. Thank you!!!