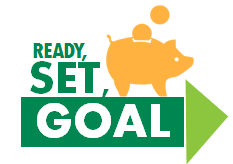 An EASY way to reach your $100 GOAL
Have $10 automatically deducted from 10 pay periods or select the amount and time frame that works for you. You will meet your minimum bowling goal and qualify for GREAT prizes!
Set a personal STRETCH Goal of $500 and bring JA programs to an entire classroom.
By raising $500 you will become a member of our 500 Club and receive and invitation to the celebration following the Bowling event and be eligible for additional prizes!
Our Newest Participants
Carmen Walter

Ivy Walter

Merissa Clark
View All
Join us for the JA Eastern Washington and Northern Idaho Bowling Classic February 24-25!
Join us for the 30th Anniversary of the JA Bowling Classic! Participating in the JA Bowling Classic is a great way for companies and individuals to support students in Washington State, while also having fun with colleagues, friends and families!
Your support of the 2017 Bowling Classic will allow JA to raise awareness and resources for JA programs which teach crucial lessons about financial literacy, work readiness and entrepreneurship.
Our programs provide real world skills like managing a personal budget and running a business. What better investment can we make then in our next generation of leaders?
Fun Times at the 2016 JA Bowling Classic!
Can't make it to the event but still want to participate?
Register as a Virtual Bowler! It's FREE and you can still WIN PRIZES and Support JA Programs!
0
days
0
hours
0
mins
0
secs
For More Information
Junior Achievement of Washington, serving Eastern Washington and Northern Idaho
421 W. Riverside, Ste 702, Spokane, WA 99201
Terri Parrish - TerriP@jawashington.org
(509) 624-7114
jawashington.org/bowling