Dave's birthday fundraiser in memory of Lee and in honor of Hannah
For the urgent need to fund the development of immunotherapy treatment for pediatric leukemia patients at Children's Minnesota
After the devastating loss of his grandson, Lee, to Acute Lymphoblastic Leukemia and watching his granddaughter, Hannah, fight the same battle as an infant, Dave decided to forgo a typical birthday this year in favor of using the milestone to raise awareness and critical dollars for immunotherapy treatment at Children's Minnesota.
He challenges you to help him celebrate his birthday by making a donation in honor of his grandchildren. At least $55,000 is needed to fund the start of an immunotherapy program using T cells at Children's. Had this treatment been available to Lee, he might be here today. For kids like Hannah who face potential relapse, there's still hope with immunotherapy. Read below to learn more about Lee and Hannah and make sure to check out the photo gallery at the bottom of the page to view beautiful photos of his sweet grandchildren.
Lee's story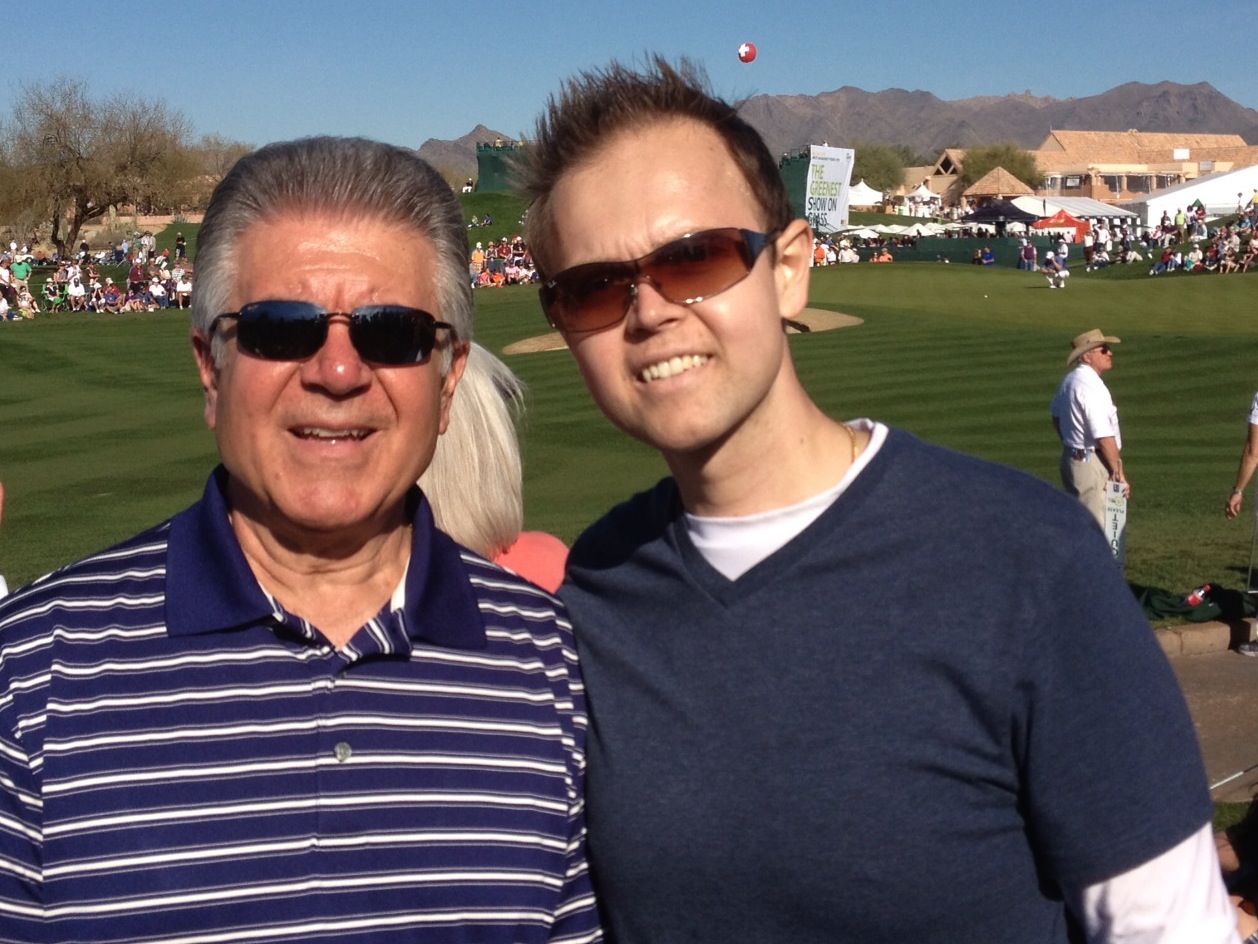 Lee Theodossiades graduated with a degree in Finance from Florida State University in May 2009 at 21. He had a vibrant personality and was always the life of the party. While going on various job interviews as a recent college graduate, he got the most devastating news of all. In July 2009, Lee was diagnosed with Acute Lymphoblastic Leukemia (ALL). He began chemotherapy treatments, and the doctors quickly realized the cancer was more aggressive than they originally anticipated. Lee was quickly transferred to the Mayo Clinic to begin a very intense chemotherapy regiment to prepare for his first bone marrow transplant. He was able to achieve remission from the ALL and had his first allogenic stem cell transplant in December 2009. After being in the hospital for the better part of 100 days, Lee began feeling great. His faith in God began to strengthen and he began a very inspirational walk with Jesus Christ. He pledged his heart to God and was Baptized shortly thereafter. Lee lived the next two years cancer free. He spent his time visiting other cancer patients, praying with the sick and being the leader of a cancer survivor ministry through church.
In December 2011, Lee began to experience night sweats and pain in his legs. He quickly realized that the unimaginable had happened; his ALL had relapsed. As soon as the bone marrow test confirmed his fears, he received the strongest chemotherapy available. The doctors were very honest with our family regarding Lee's chances of survival after relapsing so soon. Regardless, Lee was ready to fight. After undergoing three rounds of chemotherapy, Lee was again in remission and prepped for his second allogenic stem cell transplant. In April 2011, Lee received the second selfless gift he could never repay. Someone he didn't know gave him the gift of cancer-free bone marrow! Lee stayed in and out of the hospital over the next 100 days and then his life went back to normal again. He had a girlfriend, a part-time job and traveled all over the country supporting FSU football! In June 2012, after just finding out he was going to be an uncle, the doctors informed Lee that he had relapsed again and there were no more treatment options for him in Arizona. So then, the doctors at Mayo began researching clinical trials taking place in the United States, and as a family, we decided to travel to MD Anderson in Houston, Texas, for Lee to begin a naturopathic clinical trial. Lee was able to live cancer free, take a once in a life time trip to Israel to walk where Jesus did and become an Uncle before he lost his battle with cancer and was called home on May 31, 2013.
Modern medicine failed Lee. There were no other options currently approved in the United States to treat his ALL. We often wonder what may have happened if immunotherapy with CAR-T cells was available for Lee. Please support this worthy cause because it truly can be life changing for children and families all over the world. With that, we leave you with Lee's life scripture, Acts 20:24, "But I do not account my life of any value nor as precious to myself, if only I may finish my course and the ministry that I received from the Lord Jesus, to testify to the gospel of the grace of God."
Hannah's story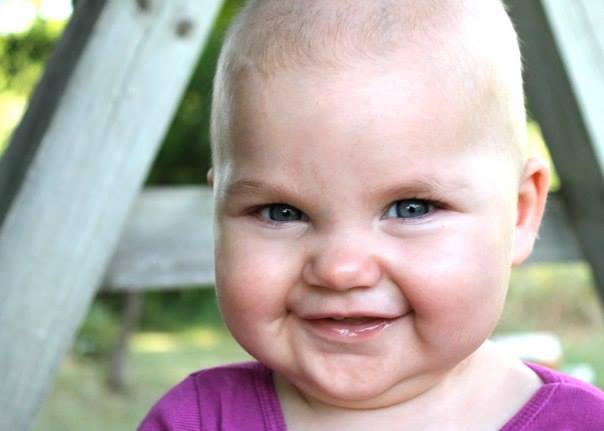 On August 15, 2012, our sweet baby Hannah, just three-months-old, was diagnosed with Infant Acute Lymphoblastic Leukemia with the MLL gene rearranged.
During treatment, Hannah spent over 190 days at Children's Minnesota in Minneapolis on both the oncology floor and in intensive care, plus dozens of days in the clinic.  As part of her intense protocol, she received 15 different types of intravenous, spinal, intramuscular, and oral chemotherapy. At the end of treatment in August of 2014, she had been on chemotherapy for 88 percent of her life. 
By the grace of God, Hannah has grown into a cheerful, delightful, preschooler. We are thankful for her life! With help from family and friends; our prayer team; physical, occupational, music, and speech therapists; and the dedicated and amazing oncology team at Minneapolis Children's; Hannah is catching up on developmental milestones and we are full of sober hope for her future.
The type of cancer that Hannah fought has one of the lowest survival rates of all pediatric leukemias. Very young babies, like Hannah, face the worst prognosis. Long-term-survival without a relapse is approximately 30 percent. Hannah has been fortunate and continues in remission today.
Due to the connectivity of the internet, our family has been privileged to connect with many other families of children with Infant ALL. We have been heartbroken to see that the high rate of relapse among these babies continues. We have wept with the loss of so many of these precious children who have faced leukemia for a second or third time with no effective treatments.
A light on the horizon for all of us who have children with leukemia has been the emergence of trials using a type of immunotherapy called CAR-T. This technology, which engineers a patient's own T-cells to selectively target and fight leukemia using the power of the immune system seems futuristic, but in fact, we know families whose children are alive today because of CAR-T. These children were not responding well to current leukemia treatments, and their families were in the unimaginable position of choosing hospice or the opportunity to face the unknowns of this new immunotherapy called CAR-T. These early trials have shown CAR-T to be effective in chemo-resistant leukemias when other therapy has failed, and lives are being saved. We know the families of nearly a dozen children, now toddlers and pre-schoolers and older kids as well, who are alive and thriving today due to these early CAR-T pediatric trials – but access to these trials has been limited and that needs to change now.
Every day counts. The lives of precious children are literally in the balance.
We are THRILLED to hear that Children's Minnesota has the opportunity to expand access to this new, innovative, and promising type of treatment.
Please help us bring CAR-T therapy to children facing the most desperate cases of relapsed pediatric leukemia by donating today.
Thank you,
Kevin and Sara Shull
P.S. Originally, we ended our letter here, but I was reminded of a note that Lee sent to me when his leukemia returned for the last time, a few months before he went to be with the Lord.  
"…I pray for you, Kevin, Hannah and your kids every night. I pray specifically that she will not only be healed, but that God will give her an incredible testimony to take to the world to glorify Him; because what a better family of Christ to come such a miraculous testimony of faith, trust, healing, and perseverance."
Another time, Lee told me that he had a hope that one day he and Hannah would tell their stories together and glorify God through doing so.
Perhaps this is that time – the time that Lee's illness and Hannah's illness together can bring glory to God and also do a great good work in this world… to help advance the cure for the very disease that the two of them suffered.  We invite all of you to help us.  – Sara 
My Supporters
Katie Cox

October 2017

Cynthia Rietz

February 2017

$100.00

Anonymous

Happy Birthday, Dave! Thank you for your vision and generosity!

December 2016

$70.00

Emme Amble

December 2016

$30.00

Ice Family Charitable Giving Fund at Renaissance Charitable Foundation Inc

December 2016

$1,000.00

Lawrence Ice

Dad and Diana. We thought this would be the most appropriate way to honor you at Christmas. This collective donation is from all of us, Steve, Chris, Stacey, Deb and myself. Merry Christmas!

December 2016

$125.00

Carl Hansen

December 2016

$50.00

Emme Amble

November 2016

$50.00

Pete & Kirsten Christianson

Birthday blessings, Dave! So thankful for you!

November 2016

Andrea Parson

November 2016

$20.00

Jack Webb

November 2016

$100.00

judy sherry

We are pleased (though sad for the loss of your grandson) to donate to this cause in honor of your birthday and in memory of your grandson, Lee. Steve and Judy Sherry

November 2016

George and Jane Campbell

November 2016

$50.00

Leslie Hunter

Working together we can cure cancer!

November 2016

$80.00

Anonymous

November 2016

Paul and Anne Dreblow

November 2016

$100.00

Shirley Nagel

So glad to see hannah doing so well!

November 2016

Donna Dahl

A milestone birthday! God's blessings and love to a special man.

November 2016

$50.00

S.J. and Carol Schaub Foundation of Fidelity

November 2016

$1,000.00

Richard Sinclair

November 2016

$100.00
Anonymous

Happy Birthday! This is a great way to celebrate!

September 2016

$5,000.00

Ice Family Charitable Giving Fund at Renaissance Charitable Foundation Inc

December 2016

$1,000.00

S.J. and Carol Schaub Foundation of Fidelity

November 2016

$1,000.00

Joan Shull

November 2016

$1,000.00

Michael and Michelle Shull

For Hannah, and in memory of Lee. Happy Birthday, Dave!

November 2016

$1,000.00

Dan and Brenda Flynn

We are so privileged to know Dave Ice. We wish him a most Happy Birthday. Thank you for giving us the opportunity to help future victims of this terrible disease.

November 2016

$1,000.00

Chandler Ellis

Have a wonderful birthday and family celebration!! Hugs, from friends of JD and Judy!

November 2016

$500.00

Susan/Tim Spencer/Vierregger

In honor of Dave Ice...and in memory of loved one's Lee and Hannah.

October 2016

$500.00

Ken Wagner

In honor of David Ice and the fantastic awareness that he is giving to this cause. What a great testament to the love a Grandfather has for his Grandchildren.

November 2016

$250.00

Kenneth Krauss

Good luck

November 2016

$250.00

Lawrence Ice

Happy Birthday Dad!

November 2016

$250.00

Costa & Sherry Theodossiades

November 2016

$250.00

2J Supply

November 2016

$250.00

Carolyn Young

In prayer that immunotherapy, so promising in many cancer treatments, may save many precious lives. In gratitude for the way Dave and his wife Diana live in joy, grace, lovingkindness, and generosity. Dedicated to the memory of their grandson Lee and wi

October 2016

$250.00

Charles Cohon

In memory of Lee, in honor of Hannah, and also in memory of my recently passed father Harold G. Cohon

October 2016

$250.00

Patricia Broberg

September 2016

$250.00

Dorcas Smith

November 2016

$150.00

Gena Woodling

In honor of Hannah and my Father, in Memory of Lee. & Happy Birthday to Dave!

November 2016

$150.00

Lawrence Ice

Dad and Diana. We thought this would be the most appropriate way to honor you at Christmas. This collective donation is from all of us, Steve, Chris, Stacey, Deb and myself. Merry Christmas!

December 2016

$125.00

Cynthia Rietz

February 2017

$100.00