My Personal Fundraising Page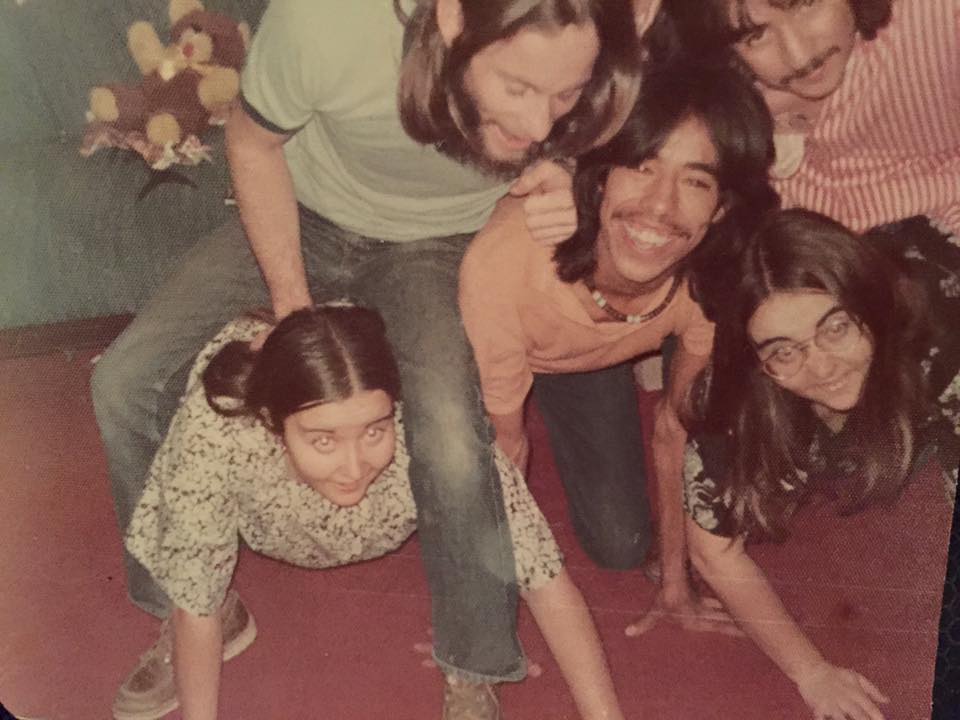 Ruben is in upper right corner.
This was my gang in college. Ruben died of AIDS a few years after this was taken.
Why I Walk
In 1984, my good friend, Ruben, died of AIDS.  I felt grief and confusion.
In 1993, I participated in my first AIDS Walk.  I felt proud and connected.
In 2001, I began working at AIDS Outreach Center.  I felt helpful and hopeful.
In 2017, I am co-captain of the AOC staff team.  I feel determined and clear.
For 33 years, HIV has impacted my life in various ways.  The feelings I have about fighting this disease continue to motivate and fuel my passion to see an end to HIV/AIDS. 
Please join me in working for a future without HIV.
0
days
0
hours
0
mins
0
secs
My Supporters
Jason Potter

October 2017

$27.00

Cheri Cetto

Go Team

October 2017

$52.00

Carol A Stewart

October 2017

$27.00

Elisa Juarez

October 2017

$25.00

Raffle Tickets

September 2017

$10.00
Cheri Cetto

Go Team

October 2017

$52.00

Jason Potter

October 2017

$27.00

Carol A Stewart

October 2017

$27.00

Elisa Juarez

October 2017

$25.00

Raffle Tickets

September 2017

$10.00
Candi Rath

$25.00

Melanie Tate

$25.00

Mahlon Tate

$25.00

Madeline Yonts

$25.00

Catherine Lampka

$20.00

Wilfried Lampka

$20.00

LeAnne Koonsman

$20.00

Elton Koonsman

$20.00

Shelby Shackleford

$20.00

Jenny Nguyen

$20.00

Emma Lampka

$15.00

Eathon Lampka

$15.00

Davis Shackleford

$15.00

Kaiya Yonts

$10.00

Kiazer Cooper

$10.00