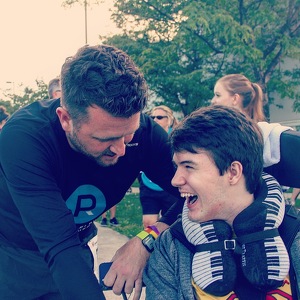 I'm participating in the Disney Princess Half Marathon on behalf of the kids at Nemours
I believe every child deserves the chance of a healthy future.

That's why I am running for a reason - to support Nemours with a fundraiser for the children and families they serve. 

To support Nemours means to help provide expert care, but also allows the pursuit of life-saving research and the ability to conduct community outreach and education programs, which prevent some children from ever having to enter the hospital doors.

I support the Nemours promise to do whatever it takes to prevent and treat even the most disabling childhood conditions. Every donation counts - every gift will make a difference to a child in need. Will you join me?

Thank you in advance for helping me help kids!
0
days
0
hours
0
mins
0
secs
My Supporters
Jason Fehrle

Courtesy of B-Mal!! Thanks Pootnae! ( the other half will be utilized in FLA!)

February 2018

$50.00

Johnson & Johnson Matching Gift

February 2018

$1,400.00

Christine and Jonathan Holbert

Good luck at the half!

February 2018

$20.00

Tiffany Bendistis

Best wishes for a great race! The work you do for the kids is amazing...keep it up!

February 2018

$20.00

Sandy Neubauer

February 2018

$25.00
Johnson & Johnson Matching Gift

February 2018

$1,400.00

Grotto Pizza

Best of luck, Jason!

February 2018

$250.00

Jason Fehrle

Guest Bartending!! Thank you to the 15 people that came out and supported me!!!!

January 2018

$225.00

P.J. Whelihan's Pub & Restaurant of West Chester

Donations from the Dine & Donate event at P.J. Whelihan's Pub & Restaurant of West Chester

February 2018

$123.47

Jason Fehrle

Venmo donations from bake sale and guest bartending event!! Thanks work fam!!!

January 2018

$100.00