Sara Hanzlik's Fundraising Page
Learn a Little
Talk about amazing - almost 31 years after my open-heart surgery and 8 years after I stopped going to Children's for check ups, I am so looking forward my 6th year of fundraising for the cardiovascular program at Children's! It is the best way to give back to this organization that has done so much for me, and our support means Children's and the Heart Clinic can continue to do amazing things for many others!
If you're new to my fundraising efforts, I was diagnosed with an atrial septal defect and a ventricular septal defect in 1987. At five months old, I had open heart surgery to repair them and I remained a patient at Children's well into my adult life; frequenting Children's for check up's and tests. I was issued a clean bill of health in 2010, shortly before the retirement of my life-long pediatric cardiologist, Dr. Amarjit Singh. 
It's easy for me to sum up my experience in a few short sentences, but ultimately it's because of Children's that that part of my story is so short, and the rest of my story continues on. I am so thankful to be able to add to it each day, much of that I attribute to my friends over at Children's! 
Be sure to keep tabs on my team, Baby Heartbeat or register to walk with us here;
https://secure.qgiv.com/event/team/815345/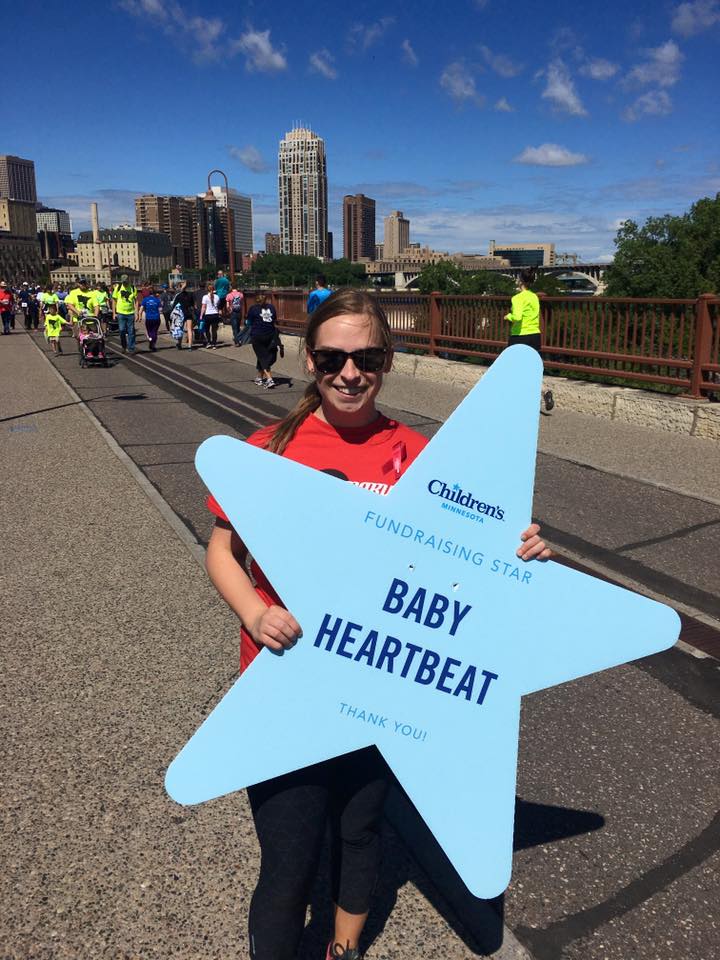 @ Heartbeat 5000 finish, 2017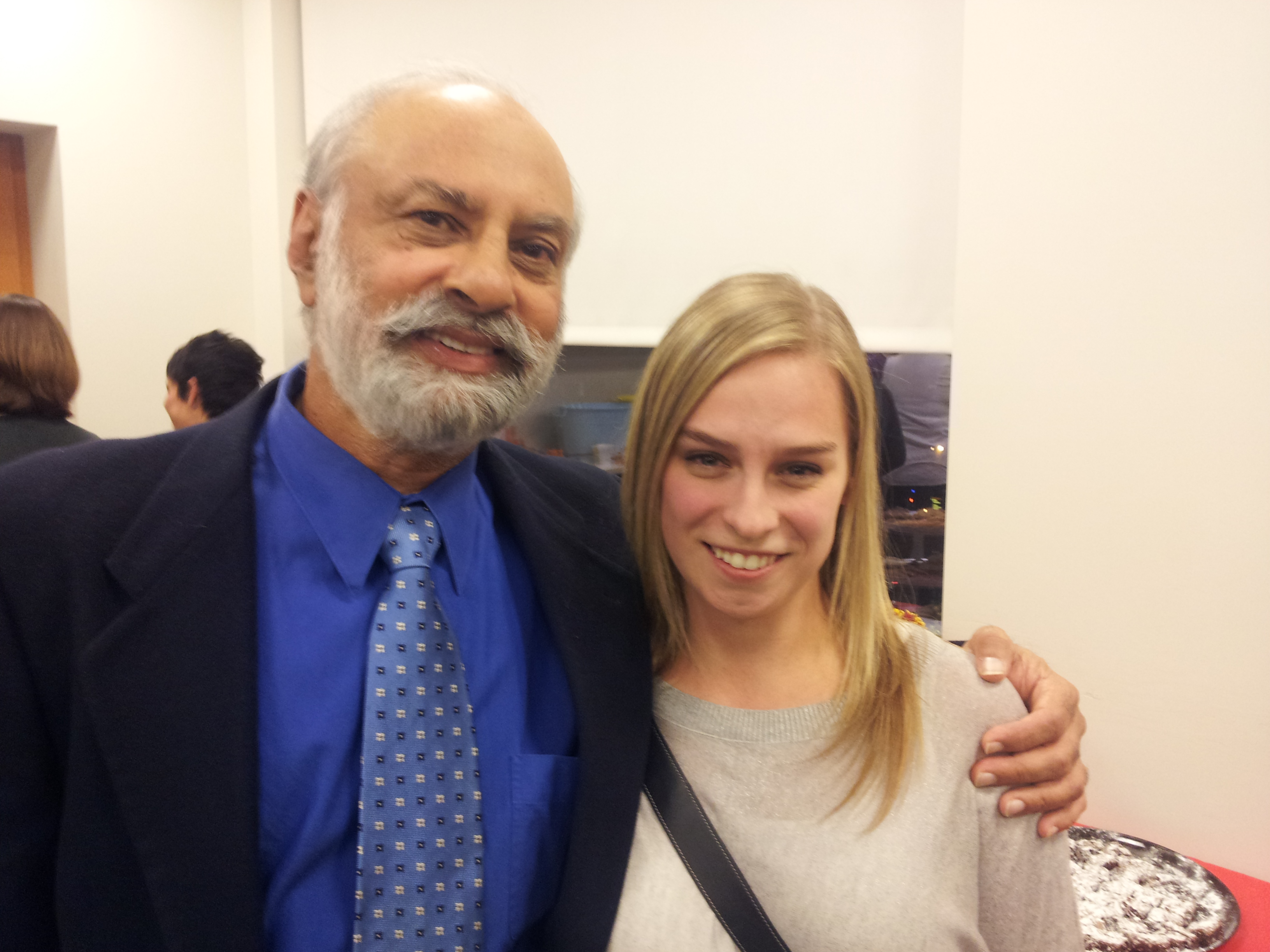 @ Dr. Singh's retirement party, 2010
@ Children's after open-heart surgery, 1987
My Supporters
Anonymous

June 2018

$30.00

Matthew Hanzlik

Cheers to another successful walk this year. Congrats Sara!

June 2018

$30.00

Carolyn Hanzlik

Congratulations on another goal reached! Keep up your amazing passion for this cause.

June 2018

$250.00

Bill Hanzlik

Congratulations Sara on another year exceeding your goal!

June 2018

$500.00

Mosquito

June 2018

$100.00

Ed Hanzlik

June 2018

$50.00

David Mckenzie

June 2018

$75.00

Matt Hulmer

June 2018

$25.00

Jessie Weispfenning

June 2018

$25.00

Anonymous

June 2018

Julia Ryan

June 2018

$25.00

Jim Quandt

June 2018

$100.00

Larry Altman

June 2018

$250.00

Anonymous

May 2018

Andrew Klinkner

May 2018

$125.00

Tommy Ralston

May 2018

$500.00

Meghan Becker

Thanks god for Children's! And thank god for all your fundraising efforts, you're amazing Sara!

May 2018

Patricia Creem

Keep up the good work !

May 2018

$25.00

Marcus McKenzie

May 2018

$100.00

Bridget Jessen

Amazing story - you rock!

May 2018

$50.00

Ann Murray

May 2018

$500.00

Anna Hoaglund

May 2018

$25.00

chris plantan

May 2018

Camille Byars

May 2018

Jennifer Ness

May 2018

$50.00

West Emory

Hi Sara, I know we donated last year-but I don't remember reading about your personal story. Maybe I missed that. Life is fragile and it is so great that you were placed in the hands of talented people! Glad to help you pass this same gift on to others in

May 2018

$250.00

Sarah Hanson

May 2018

$50.00

Katie Gustafson

Wishing you the best! Thank you to Children's for all the work they do in saving lives, caring for patients AND their families, and helping them get through so much during the most difficult times of their lives. It's an honor to give to this fundraiser :)

May 2018

$50.00

Caitlin Light

May 2018

Joe King

May 2018

$250.00

Gaylen Harms

Go Sara!!

May 2018

$500.00

Ann Ellwood

May 2018

$25.00

Candice Crandall

May 2018

$50.00

james hanzlik

thanks sara, we cannot quite to what we did last year on a lowly teacher salary but hope this helps

May 2018

$25.00

Rich and Wendy Hanzlik

Keep up the passion Sara! You are making a difference.

May 2018

$100.00

Anonymous

May 2018

Mark McKenzie

Great job Sara! Thanks Lunch

May 2018

$100.00

Tim & Anne Maetzold

Keep up the good work Sara. Make sure you don't walk too fast so your Dad can keep up with you!

May 2018

$50.00

Todd Michaels

Way to go on the fundraising and have fun! Todd and Nicole

May 2018

Sammy Kepler

Glad your ticker is ticking!

May 2018

$100.00

Jenny Krueth

So proud of you Sara!

April 2018

$100.00

Breanna Willman

April 2018

$50.00

Anonymous

April 2018

Jodie Tanaka

You are an amazing woman, Sarah!

April 2018

$100.00

Jeff Jarnes

Thanks for making a difference!

April 2018

$100.00

Anders Moe

April 2018

$25.00

Anonymous

Sara, Jeanne and I are very happy to be part of your team. Giving money is the easy part. You've did, and continue to do, the hard part. Congratulations! Paul Leighton

April 2018

$250.00

Julie & Bruce Schreifels

April 2018

$50.00

Maria and Mike Robbins

Go Sara!!!

April 2018

$100.00

Erin Thompson

April 2018

$100.00
Bill Hanzlik

Congratulations Sara on another year exceeding your goal!

June 2018

$500.00

Tommy Ralston

May 2018

$500.00

Ann Murray

May 2018

$500.00

Gaylen Harms

Go Sara!!

May 2018

$500.00

Carolyn Hanzlik

Congratulations on another goal reached! Keep up your amazing passion for this cause.

June 2018

$250.00

Larry Altman

June 2018

$250.00

West Emory

Hi Sara, I know we donated last year-but I don't remember reading about your personal story. Maybe I missed that. Life is fragile and it is so great that you were placed in the hands of talented people! Glad to help you pass this same gift on to others in

May 2018

$250.00

Joe King

May 2018

$250.00

Anonymous

Sara, Jeanne and I are very happy to be part of your team. Giving money is the easy part. You've did, and continue to do, the hard part. Congratulations! Paul Leighton

April 2018

$250.00

Andrew Klinkner

May 2018

$125.00

Mosquito

June 2018

$100.00

Jim Quandt

June 2018

$100.00

Marcus McKenzie

May 2018

$100.00

Rich and Wendy Hanzlik

Keep up the passion Sara! You are making a difference.

May 2018

$100.00

Mark McKenzie

Great job Sara! Thanks Lunch

May 2018

$100.00

Sammy Kepler

Glad your ticker is ticking!

May 2018

$100.00

Jenny Krueth

So proud of you Sara!

April 2018

$100.00

Jodie Tanaka

You are an amazing woman, Sarah!

April 2018

$100.00

Jeff Jarnes

Thanks for making a difference!

April 2018

$100.00

Maria and Mike Robbins

Go Sara!!!

April 2018

$100.00

Erin Thompson

April 2018

$100.00

David Mckenzie

June 2018

$75.00

Ed Hanzlik

June 2018

$50.00

Bridget Jessen

Amazing story - you rock!

May 2018

$50.00

Jennifer Ness

May 2018

$50.00

Sarah Hanson

May 2018

$50.00

Katie Gustafson

Wishing you the best! Thank you to Children's for all the work they do in saving lives, caring for patients AND their families, and helping them get through so much during the most difficult times of their lives. It's an honor to give to this fundraiser :)

May 2018

$50.00

Candice Crandall

May 2018

$50.00

Tim & Anne Maetzold

Keep up the good work Sara. Make sure you don't walk too fast so your Dad can keep up with you!

May 2018

$50.00

Breanna Willman

April 2018

$50.00

Julie & Bruce Schreifels

April 2018

$50.00

Anonymous

June 2018

$30.00

Matthew Hanzlik

Cheers to another successful walk this year. Congrats Sara!

June 2018

$30.00

Matt Hulmer

June 2018

$25.00

Jessie Weispfenning

June 2018

$25.00

Julia Ryan

June 2018

$25.00

Patricia Creem

Keep up the good work !

May 2018

$25.00

Anna Hoaglund

May 2018

$25.00

Ann Ellwood

May 2018

$25.00

james hanzlik

thanks sara, we cannot quite to what we did last year on a lowly teacher salary but hope this helps

May 2018

$25.00

Anders Moe

April 2018

$25.00