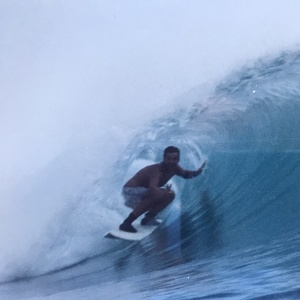 Brad Crowe
October 7, 2018 - January 15, 2019
Please help me try to make a difference!!!
Friends!!
I am not sure if you are aware of an extremely cool fundraiser that I am doing that supports an organization that goes into public schools and mentors fatherless/and or at risk boys.  I am a mentor and I have seen firsthand what the results are, and believe me, you'd be glad that we reached these boys.  I know I feel better about putting better quality young men out on the streets.  If you have already seen my request for support, I apologize.  But this cause is so great that I am stepping into the area of being a bit relentless and quite possible offensive.  But to me, It's worth it.  Below is an emailthat I had initially sent out that reveals a bit of my story and may give you an idea of why I am so passionate about this.  Two things have devastated me in the past.  Not having a Dad & The suicide of my mother.  Thus, in recent years, I have taken those devastations and tried my best to put something positive in their place.
Aloha, 
Many of you who know me, know the story of my father.  He left us when I was very young.  I still struggle to understand the details.  All I know is that growing up, not knowing my dad affected me in a big way.  I've only seen him twice since.  Once at 13, after almost a decade of not seeing him, my oldest brother  detoured us to his house one day.  Then was when dad pushed a plate in front of me. Unfortunately it wasn't a steak dinner.  It was Crystal Meth my brother was selling for him.  Yes, he made me try it.  Interesting encounter for a me at the time.   The second, was over 30 years later, 10 months after my mother took her life to alcoholism and depression via suicide.  I was informed that he was alive and was given his contact.  I mustered up the courage to call him.  I wanted answers.  But mostly, I wanted closure.  The subject of my dad had taunted me my entire life.  We met at a seedy bar in Tustin.  He bought me a beer and handed me a birthday card with a $100 bill in it. He was so impressed with himself that he remembered my birthday had just passed a day before.  Not halfway through that Budweiser, I knew I would never speak to him again.  He hadn't changed.  But this time it would be my choice not his.  I share this story with you because I want you to know why I am asking for your help.  I have recently been making it a life priority to clear the wreckage of my past and to find peace within.  I have made a conscious decision to no longer feel sorry for myself, but to learn and grow from my path instead.    Helping these boys helps me heal.  If I can make a difference in a young boys life so that he can grow up better than the dad he was dealt, then I am going to give it a varsity effort.  I also volunteer as a mentor for Boys to Men. Seeing a scared teen sport a big bad attitude and act like he doesn't care turn into a respectful kind caring and trusting kid is an incredible thing to witness over the course of a school year. We can't reach all of them, but the ones that we do reach are going to enter the world as better men than their fathers.  And don't we all need that in our society?  Here's what I am going to do!
On Sunday, October 7th, I will take the 100 Wave Challenge and do my best to catch 100 waves in ONE DAY to raise $50,000 for a remarkable organization called Boys to Men Mentoring.

Boys to Men Mentoring (BTM) is a group mentoring program working with fatherless and high-risk teenage boys in over 33 middle schools and high schools across San Diego county.
In San Diego County alone, there are 49,937 boys growing up in homes without fathers, and a boy without a dad in his life is 20 times more likely to end up in prison. Fatherless children are more than twice as likely to commit suicide, and 71% of high school dropouts come from a fatherless background. BTM provides mentors for boys who often have no positive male role models – the men in their lives are in gangs, prison or have abandoned them in most cases. Your support allows them to break the devastating cycle of fatherlessness for hundreds of teenage boys who are working to change their lives for the better.
Your support is ensuring the sustainability of this amazing program. The program facilitates weekly group circles giving each boy a safe space to express their anger, frustration, and insecurities without judgment. They also hold Adventure Mountain Weekend retreats that challenge the boys to develop the tools they'll need to navigate manhood. BTM is bringing disconnected boys back into our community and encouraging them to be young men of integrity, honesty, and service.
So, what am I doing? I will be catching 100 waves in ONE DAY to raise money for BTM, which is the surfing equivalent of running a marathon!
This will be a big challenge for me – 100 waves in one day is crazy! Of course, it will be worth all of my efforts to help support these boys. This is a personal challenge for me, and I am training for the big event. These boys are struggling, and I'm doing my best to help them.
What can you do to support me and the boys who need Boys to Men Mentoring in their lives? You can make a donation to my page and help me get the word out about this event and the good we are doing!
Every dollar helps, so please give what you can to help me reach my goal!
Thank you for your support!
With Humble Respect,
Brad
0
days
0
hours
0
mins
0
secs
Would you like to volunteer for this year's 100 Wave Challenge?
Signup Here!
What is Boys to Men Mentoring
My Supporters
Kim Ratto

December 2018

$100.00

Responsible Real Estate, Inc.

October 2018

$262.50

Jeff Blakey

October 2018

$105.00

Jeff Roberts

October 2018

$100.00

Sasha Silverman

October 2018

$21.00
Morgan Oliver

September 2018

$2,000.00

R.C. Baker Foundation - Jim McMillan

September 2018

$1,000.00

John Musser

September 2018

$525.00

Stephanie Argyros

I AM SO PROUD OF YOU, BRAD! Shining bright as always! xoxox, Steph

September 2018

$525.00

BOCA Communications

To making boys better men!

September 2018

$525.00