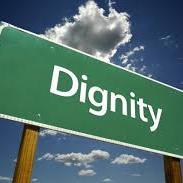 Faye LeBlanc
September 29, 2018
My Personal Fundraising Page
Dignity Matters
Once a year I ask my friends and family to donate to my favorite cause...Northwood's Dignified Living Fund. I do, because I know that it makes an impact on the lives of people who need it the most. At Northwood, we believe everyone should live with dignity - at every age and stage of their lives - right until their last breath. 
I know the difference your donations can make, they give people hope, and a purpose to get up in the morning. 
It's hard to eat without pain if you have broken dentures; it's hard to read a letter from your granddaughter with broken glasses; it's hard to be mobile without a cane, or a walker. These are just some of the items that our special Dignified Living Fund purchases for those who have some financial challenges. 
The Dignified Living Fund changes the lives of people in our Northwood Community. It helps them LIVE MORE.
0
days
0
hours
0
mins
0
secs
My Supporters
Florence Gray

October 2018

$250.00

Ed McHugh

October 2018

$25.00

Georgia Johnson

A great cause!!

October 2018

$25.00

Rhonda Church

September 2018

Anonymous

September 2018

Anonymous

September 2018

$100.00

Reg Barnes

September 2018

Ruth Rogers

September 2018

Helen Lindsay

September 2018

Joanna Hazeldine

September 2018

Anonymous

To thine own self be true.

September 2018

Christine Lacy

This is a wonderful organization !

September 2018

$100.00

brenda m Fedorowich

September 2018

$50.00

George Isaacs

September 2018

$50.00

Sharon Murphy

September 2018

Doug MacDonald

September 2018

Georgia Johnson

September 2018

Kimberley King - LimeLight Group

Sending you a hug Faye for all the amazing work you do on behalf of others.

September 2018

$50.00

Beth Clamp

September 2018

Lloyd Newman

Walk on, Faye!

September 2018

$100.00

Jane MacConnell

September 2018

$50.00

Ross Lloy

go FayE!

September 2018

$50.00

Chris Covey

September 2018

$50.00

Scott Lacy

September 2018

$25.00

Anonymous

September 2018

Rosemarie Sampson

You continue to impress!

September 2018

$50.00

Linda Carvery

September 2018

$25.00

Joanne Roberge

September 2018

$50.00

Michael Cowie

September 2018

Paul Sherwood

September 2018

$50.00

ROSALIE COURAGE

The dignity fund is certainly worthy of everyone's support. Good luck reaching the goal Faye!

September 2018

$50.00

Sagona Inc

September 2018

$50.00

James Anderson

September 2018

$10.00

Danny Ray

September 2018

$50.00

Robert Blunden

September 2018

Patricia Bone

September 2018

Peter Wilde

September 2018

Barbara Hall

Great organization, great cause...

September 2018

$100.00

Faye LeBlanc

September 2018

$100.00
Florence Gray

October 2018

$250.00

Anonymous

September 2018

$100.00

Christine Lacy

This is a wonderful organization !

September 2018

$100.00

Lloyd Newman

Walk on, Faye!

September 2018

$100.00

Barbara Hall

Great organization, great cause...

September 2018

$100.00

Faye LeBlanc

September 2018

$100.00

brenda m Fedorowich

September 2018

$50.00

George Isaacs

September 2018

$50.00

Kimberley King - LimeLight Group

Sending you a hug Faye for all the amazing work you do on behalf of others.

September 2018

$50.00

Jane MacConnell

September 2018

$50.00

Ross Lloy

go FayE!

September 2018

$50.00

Chris Covey

September 2018

$50.00

Rosemarie Sampson

You continue to impress!

September 2018

$50.00

Joanne Roberge

September 2018

$50.00

Paul Sherwood

September 2018

$50.00

ROSALIE COURAGE

The dignity fund is certainly worthy of everyone's support. Good luck reaching the goal Faye!

September 2018

$50.00

Sagona Inc

September 2018

$50.00

Danny Ray

September 2018

$50.00

Ed McHugh

October 2018

$25.00

Georgia Johnson

A great cause!!

October 2018

$25.00

Scott Lacy

September 2018

$25.00

Linda Carvery

September 2018

$25.00

James Anderson

September 2018

$10.00