Why am I asking you for money? 🎭💵
10 years of using Shakespeare to stir sh*t up, that's why.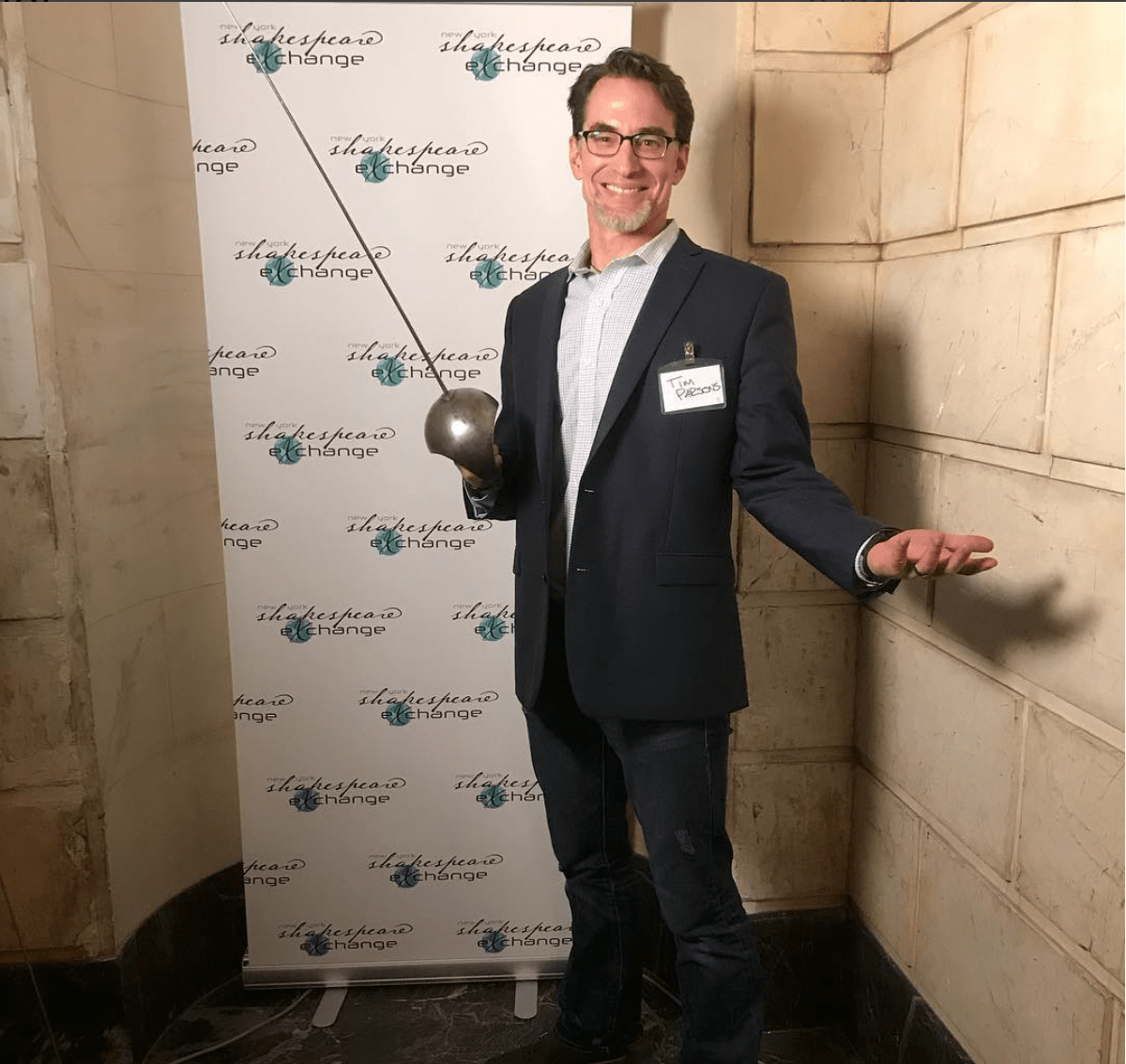 [TL;DR: Click Donate to skip rant]
Yesterday's words. Today's Issues. 
On a stage, sure.
Maybe a library makes sense, too.
But what about on a Midtown Manhattan bartop on a Saturday? Or on the road in Texas? Brazil? Tokyo? Or online on the streaming service for Shakespeare's Globe where all the world can see?
And what if it's not just saying lines and entertaining people, but inviting them to gather together, to inhabit a shared experience, to really think, to imagine, to participate in a conversation about things we all see every day, but are hard to talk about?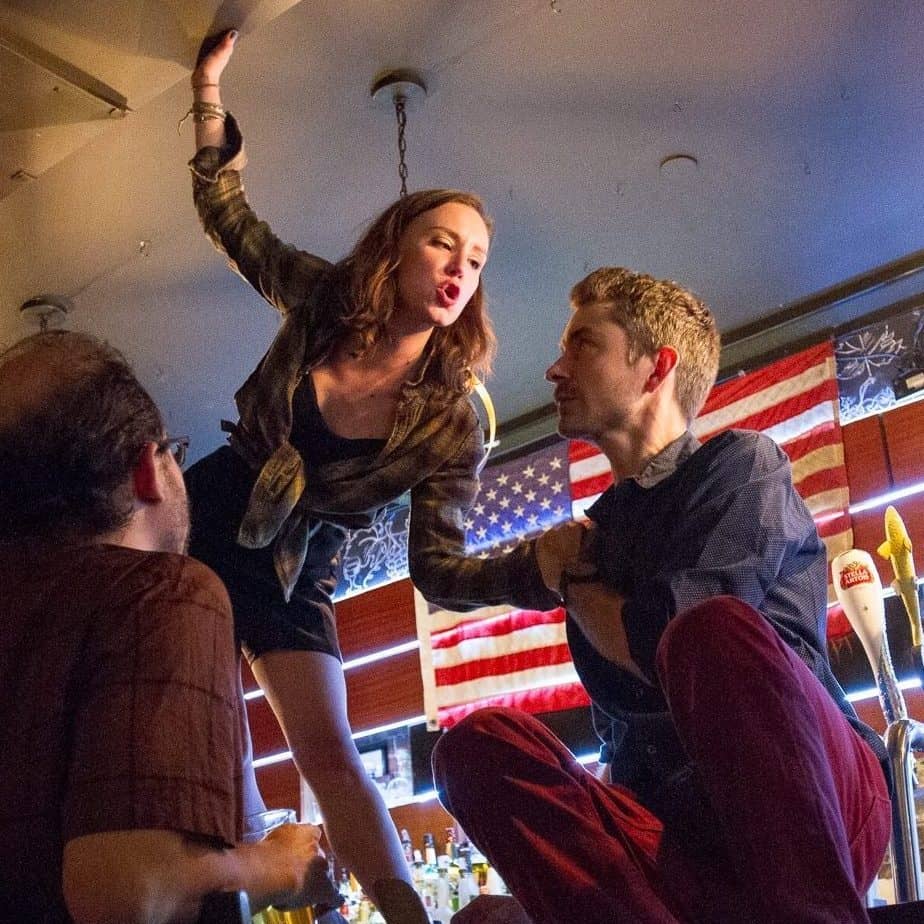 Because, interestingly (maybe frighteningly?), plays and poems written hundreds of years ago turn out to be perfect for framing conversations about today's headlines.
About diversity and inclusion.
About tyranny and immigration.
And sexism and #MeToo.
About hatred and misunderstanding.
…and about how we can face it with thoughtfulness, intention, acceptance, and even humor.
NY Shakespeare Exchange is going into its 10th year of bringing strangers together to have important, uncomfortable conversations around a Shakespearean campfire.
I believe so strongly in the way they do it that I'm on a board of directors for the first time in my life, and I'm asking you for money so we can continue to re-imagine how Shakespearean theater and poetry can impact our modern world.
I'm not asking you to donate so that we can entertain people. That's what tickets are for. (As an aside, buy those, too. Come to a show sometime; they're REALLY good.)
I'm asking you to buy shares of purpose in a venture that brings people together to promote understanding. I'm asking you to invest in the rest of it. The gathering together. The care and the craft that goes into creating safe, shared experiences where we talk with strangers about sh*t that matters. Using Shakespeare.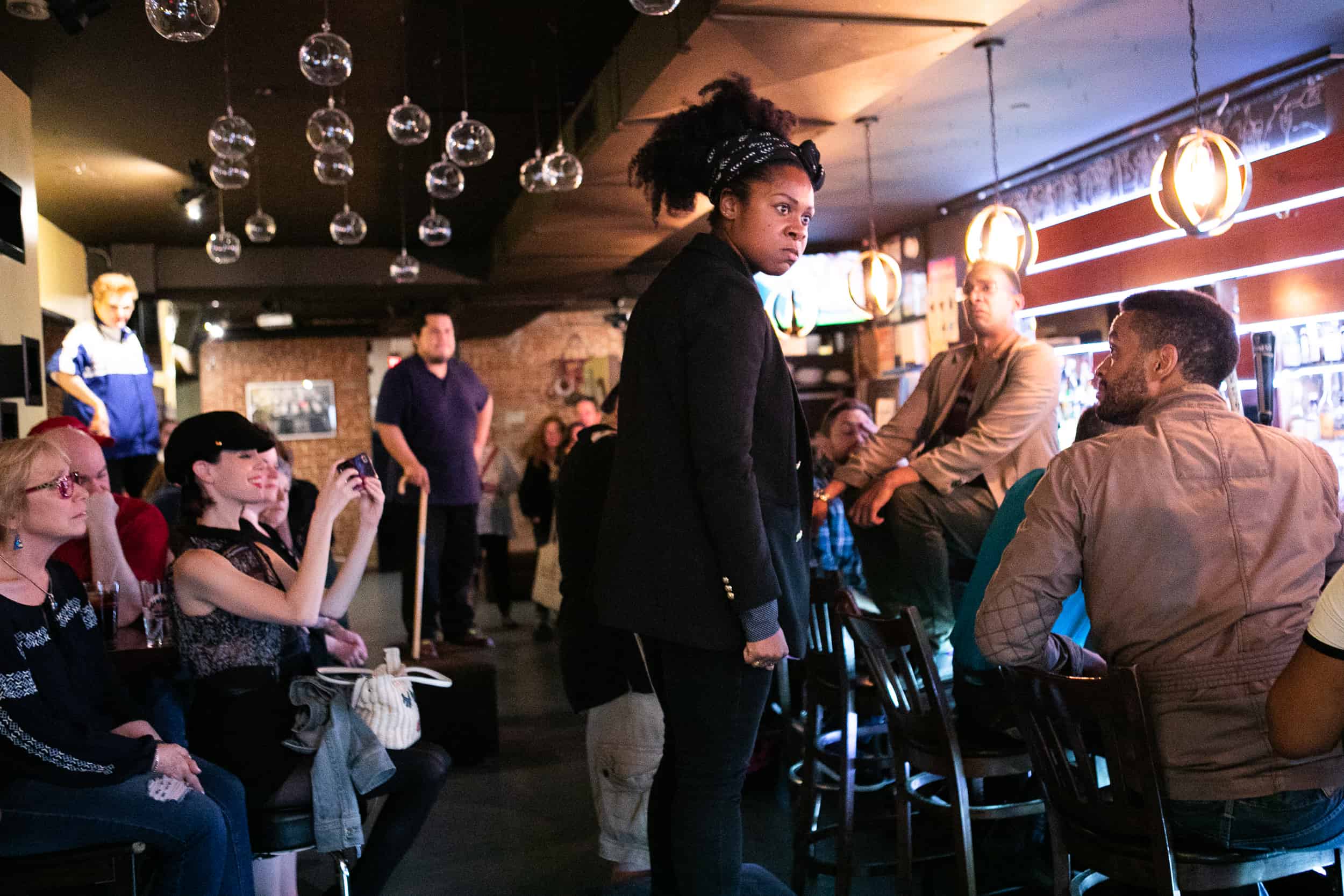 Yesterday's words. Today's issues. 
That's why I'm asking for your help.
Invest in what we do. Tell a friend. Come join us sometime. Bring that friend.
How much? Whatever you have. $5 and you share it with friends. $20 because we know each other. $100 tax deduction. $10,000 because your company is looking for a social impact platform…
Hey, it could happen…
We're going into our 10th year of using Shakespeare to stir sh*t up, and I'm asking you to help. Believe in me. Believe in what we do. Believe in Shakespeare. Whatever it is, invest in that.
Thanks, you're awesome. If you made it this far, we should really get a drink and keep talking. 
Cheers! 😉🥃
-Tim
Sonnet #124
Starring: Mara Radulovic | Directed by: Gretchen Egolf
If my dear love were but the child of state,
It might for Fortune's bastard be unfathered,
As subject to Time's love or to Time's hate,
Weeds among weeds, or flowers with flowers gathered.
No, it was builded far from accident;
It suffers not in smiling pomp, nor falls
Under the blow of thralled discontent,
Whereto th' inviting time our fashion calls:
It fears not policy, that heretic,
Which works on leases of short-number'd hours,
But all alone stands hugely politic, 
That it nor grows with heat, nor drowns with showers.
   To this I witness call the fools of time,
   Which die for goodness, who have lived for crime.
0
days
0
hours
0
mins
0
secs
My Supporters
Sharon Halstead

November 2018

Mathew deFerranti

November 2018

$52.00

Susan Hawfield

Thank you Tim. Fabulous organization!

November 2018

$104.00

Tim Parsons

This donation is from Summer's parents, Robert and Gloria Ives.

November 2018

$208.00

RICHARD PARSONS

October 2018

$250.00
RICHARD PARSONS

October 2018

$250.00

Tim Parsons

This donation is from Summer's parents, Robert and Gloria Ives.

November 2018

$208.00

Susan Hawfield

Thank you Tim. Fabulous organization!

November 2018

$104.00

Emily Bormann

October 2018

$104.00

Mathew deFerranti

November 2018

$52.00