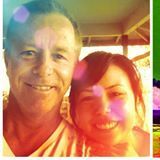 My Personal Fundraising Page
Aloha!
I am supporting Boys to Men Mentoring Hawaii on their 100 Wave Challenge fundraising event October 27, 2018.  This all day event BRINGS awareness TO THE PROBLEM OF FATHERLESS AND at-risk youth here in Hawaii.  I WELCOME ANY SUPPORT YOU CAN PROVIDE TO this is great program, for boys that need more mentoring in their life. 
FEEL FREE TO forward to others that think like us!
 A BIG Mahalo for your support.
0
days
0
hours
0
mins
0
secs
My Supporters
Joseph Teipel

TO THE DIFFERENCE-MAKER-DELORESE GREGOIRE OF WINNER'S CAMP.

October 2018

$105.00

Karl Hutter

October 2018

Kathryn Galley

Good luck cuz'!! Great cause.

October 2018

$21.00

Eric and Susan Ehrenfeld

October 2018

$262.50

Diane Garrett

Awesome program Gary! Proud of you for being a part of this. Be ready to catch 100 waves:) Love you, Diane

October 2018

$200.00

Rob and Deb Schwend

We'll double it if you ACTUALLY ride 100 waves!

October 2018

$100.00

Kim Goodfellow

October 2018

Patrick Kewley

October 2018

$100.00

Anonymous

October 2018

Anonymous

Stay stoked!

October 2018
Eric and Susan Ehrenfeld

October 2018

$262.50

Diane Garrett

Awesome program Gary! Proud of you for being a part of this. Be ready to catch 100 waves:) Love you, Diane

October 2018

$200.00

Joseph Teipel

TO THE DIFFERENCE-MAKER-DELORESE GREGOIRE OF WINNER'S CAMP.

October 2018

$105.00

Rob and Deb Schwend

We'll double it if you ACTUALLY ride 100 waves!

October 2018

$100.00

Patrick Kewley

October 2018

$100.00

Kathryn Galley

Good luck cuz'!! Great cause.

October 2018

$21.00