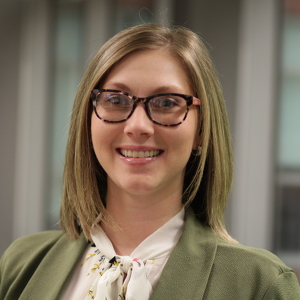 Elizabeth Sabel
April 27, 2019 - August 24, 2019
Liz Sabel Walks for Paws
Help me beat my fundraising record from last year in service of this visionary and historic animal welfare organization!
Why I Give
As a volunteer and supporter of the Brandywine Valley SPCA since 2014, I am proud to participate in the 2019 Walk for Paws annual fundraiser. As one of the largest fundraising opportunities for the BVSPCA each year, I am asking for your support through donations and registrations. I raised over $800 last year and am looking to raise the bar and hit $1000 this year - and with your help, I can do it!
This organization really does it all to improve the lives of animals and families in Pennsylvania and Delaware through shelter and veterinary services, animal rehabilitation, humane education for children, animal protective services, lost and found resources...just to name a few. And did I mention that the West Chester shelter was the very first no-kill open admission shelter? And that the state of Delaware is the very first no-kill state as a result of the BVSPCA's work?! It's true.
Your donations enable the lifesaving work of the Brandywine Valley SPCA, so thank you in advance for your generosity and support!
- Liz
0
days
0
hours
0
mins
0
secs
My Supporters
Jennifer Luciani

Liz, Thanks for all you do for the animals! Jenn

April 2019

$25.99

Lynda Doyle

April 2019

Canine Creature Comforts

March 2019

Danielle Schloth

March 2019

$25.99

Happy Tails Petsitting Services Inc.

March 2019

Jamie Beilman

You go girl! -Bentley and Mack

March 2019

Ashlyn Murphy

Thanks for all of your hard work Liz! You embody the giving spirit.

February 2019

Debbie Stewart

Liz, It breaks my heart to think of what some of these animals have had to bear. Thank you for giving and caring for these less fortunate creatures, who have no voice and are at the mercy of us humans for their existence. They all so deserve to be loved

February 2019

$100.00

Kathryn Alessi

Good Luck Liz! Hope you hit your goal! Ill apply for matching gift through my work tomorrow!

February 2019

$25.99

James Coll

February 2019

Jessica Heckman

Good luck!

February 2019

$20.79

Rebecca Walsh

February 2019

Katie Mayberry

February 2019

Annalisa Castaldo

February 2019

$51.97

Anthony Yuschak

February 2019

$51.97

Deborah Sabel

What a wonderful organization!

February 2019

$103.95

Katie Haring

Thank you for all you do to support our 4 legged friends, Liz!!

February 2019

Jennifer Krakau

You rock Liz! Thanks!

February 2019

Corinne Ritter

You got this girl!!!! :)

February 2019

Ron D'Orazio

Good luck, Liz!

February 2019

$10.39

Chelsea Doyle

February 2019

$51.97

Mary Kathryn Walsh

Happy Walking!

February 2019

Diana Truxell

Thank you, Liz!

February 2019

$51.97
Deborah Sabel

What a wonderful organization!

February 2019

$103.95

Debbie Stewart

Liz, It breaks my heart to think of what some of these animals have had to bear. Thank you for giving and caring for these less fortunate creatures, who have no voice and are at the mercy of us humans for their existence. They all so deserve to be loved

February 2019

$100.00

Annalisa Castaldo

February 2019

$51.97

Anthony Yuschak

February 2019

$51.97

Chelsea Doyle

February 2019

$51.97

Diana Truxell

Thank you, Liz!

February 2019

$51.97

Jennifer Luciani

Liz, Thanks for all you do for the animals! Jenn

April 2019

$25.99

Danielle Schloth

March 2019

$25.99

Kathryn Alessi

Good Luck Liz! Hope you hit your goal! Ill apply for matching gift through my work tomorrow!

February 2019

$25.99

Jessica Heckman

Good luck!

February 2019

$20.79

Ron D'Orazio

Good luck, Liz!

February 2019

$10.39