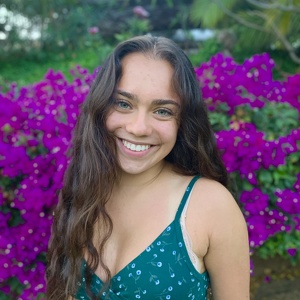 Sophi Moyer
April 14, 2020 - April 30, 2020
0
days
0
hours
0
mins
0
secs
My favorite Swift Memories!
MY SWIFT STORY
Hi! My name is Sophi and this summer will be my fourth at Camp Swift! I have absolutely loved getting to meet the amazing kids at camp and at the events throughout the year, which is why I am so excited to be fundraising for Swift once again!! I have never felt a more authentic sense of community than when I watch my campers singing their hearts out at the dance parties held after lunch everyday at Camp Swift. The relationships I have built with past campers and the bonds I see being made between the campers are truly life-changing. I encourage you and your friends and family to get involved with the Swift Youth Foundation and a donation is the perfect start. This nonprofit has been a major source of encouragement and inspiration to the lower socioeconomic youth in Arizona. To allow this impact to grow, we look to the community for support! Any amount will help to send a child to camp this summer, giving them a truly unforgettable experience, so I ask you to consider donating to Swift and let the dance parties continue!!!
Swift is a home away from home!
My Supporters
Students of Chap

April 2019

$183.00

Rachel Josen

Yay for Swift!

April 2019

$20.00

Rainbow therapy

April 2019

$420.60

Gail Rosewater

April 2019

Aimee Soltau

April 2019

$26.29

Bennett Katz

April 2019

$26.29

Kate Hammond

April 2019

$10.51

Adam Fingerhut

April 2019

$26.29

Roberta Wall

April 2019

Anonymous

April 2019

Suzanne West

March 2019

Fred and susi Fingerhut

March 2019

$400.00

Sophi Moyer

March 2019
Rainbow therapy

April 2019

$420.60

Fred and susi Fingerhut

March 2019

$400.00

Students of Chap

April 2019

$183.00

Aimee Soltau

April 2019

$26.29

Bennett Katz

April 2019

$26.29

Adam Fingerhut

April 2019

$26.29

Rachel Josen

Yay for Swift!

April 2019

$20.00

Kate Hammond

April 2019

$10.51