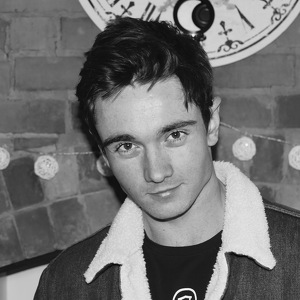 Benjamin Wood
My Personal Fundraising Page
Why I am fundraising
It is estimated that worldwide 1 in 11 people has diabetes. It is crucial that for the millions of people living with type 1 diabetes we provide reliable access to medicine and education and stress the importance of exercise as a management tool for diabetes. In August I will be cycling the Haute Route Pyrenees, a gruelling seven-day cycling event that includes a total of 780km and 19,000m of ascent. (I'm getting nervous just looking at those numbers!). 
The difficulty faced by those with diabetes was highlighted to me when a past girlfriend's younger brother needed insulin shots. Growing up in Zimbabwe, a country with many, many problems with supply and demand, access to medicine was, shall we say, limited. His parents did everything they could to make sure he had that access and he went on to maintain an active lifestyle, managing his condition well! But I saw how stressful the whole situation could be for them. Some people aren't so lucky. 
The money raised will go directly to providing life-saving supplies to the developing world as well as funding college scholarships for athletes with type 1 diabetes.  My goal is to raise $2,500 for Team Type 1 and any help would be greatly appreciated.
My Supporters
Andy Latham

All the best for a very worthy cause

August 2019

$104.95

Owen Mackney

Well done Ben. Great cause. Good luck for the rest of the ride! Owen

August 2019

$104.95

Matt Ellis

August 2019

$30.00

Heather Turner

August 2019

$100.00

Kevin Smith

August 2019

$50.00

Onestop Stores Southwell

August 2019

$340.00

Benjamin Wood

August 2019

$240.00

Frances Day Bridal

Good Luck Ben! What a fantastic cause you are raising awareness and money for.

August 2019

$52.47

Deborah Blackman

August 2019

$50.00

Colleen Menage

Good luck my boy!

August 2019

$50.00

Matt Upton

August 2019

$25.00

Maureen Good

August 2019

$60.00

Rachel Pickering

August 2019

$90.00

Southwell Computer Centre

August 2019

$12.00

David Walters

July 2019

$104.95

jannine davies

July 2019

Marc Slack

Good Luck!

July 2019

$250.00

Susan Davies

July 2019

$26.24

Ben Wood

July 2019

$52.47

Jessica Wood

July 2019

$52.47

Andrew Peacock

July 2019

$52.47

Kevin Wood

April 2019

$52.47
Onestop Stores Southwell

August 2019

$340.00

Marc Slack

Good Luck!

July 2019

$250.00

Benjamin Wood

August 2019

$240.00

Andy Latham

All the best for a very worthy cause

August 2019

$104.95

Owen Mackney

Well done Ben. Great cause. Good luck for the rest of the ride! Owen

August 2019

$104.95

David Walters

July 2019

$104.95

Heather Turner

August 2019

$100.00

Rachel Pickering

August 2019

$90.00

Maureen Good

August 2019

$60.00

Frances Day Bridal

Good Luck Ben! What a fantastic cause you are raising awareness and money for.

August 2019

$52.47

Ben Wood

July 2019

$52.47

Jessica Wood

July 2019

$52.47

Andrew Peacock

July 2019

$52.47

Kevin Wood

April 2019

$52.47

Kevin Smith

August 2019

$50.00

Deborah Blackman

August 2019

$50.00

Colleen Menage

Good luck my boy!

August 2019

$50.00

Matt Ellis

August 2019

$30.00

Susan Davies

July 2019

$26.24

Matt Upton

August 2019

$25.00

Southwell Computer Centre

August 2019

$12.00