The Youth of the Year Academy transforms lives year after year!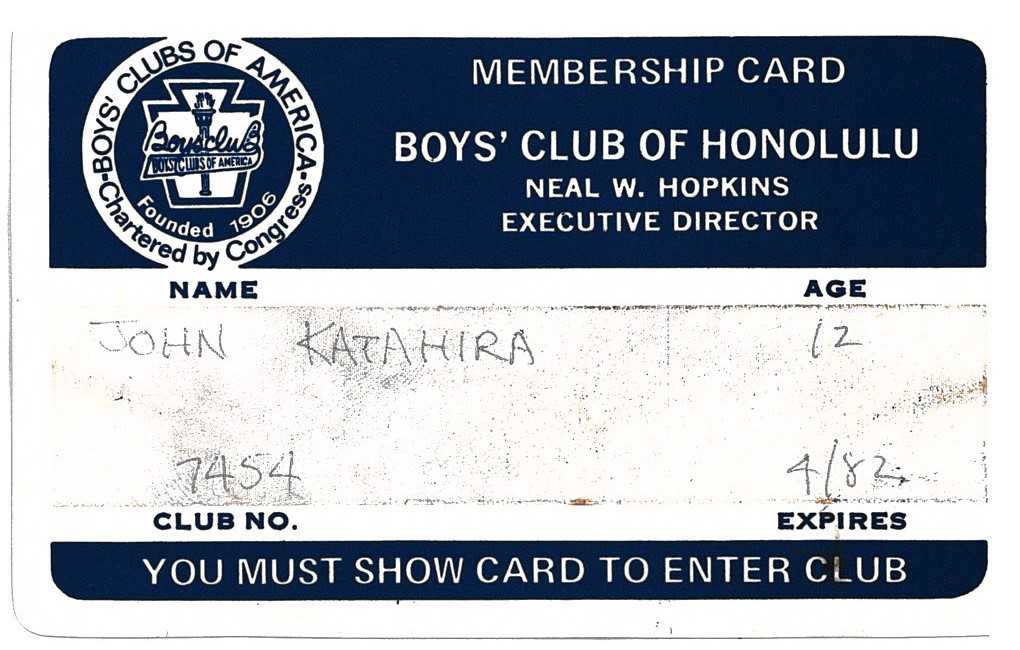 Believe it or not, this is my Spalding Club card from when I was 12 years old! It was so long ago that "Girls" was not offiically part of our name. Glad to say we officially changed our name to "Boys and Girls Club" in 1990. Membership dues were $1/year back then. Today, dues are $25/year...and we never turn a child away who cannot pay.
Please help make GREAT FUTURES DAY a huge success by donating $50 using the "Donate Now" button below. The BGCH goal is $250,000 by May 22, 2019. My personal goal is $6,000. Lori and I are pleased to match the first $2,000 raised by our family and friends.
Nine BGCH clubhouses (Oahu and Kauai) and 15,000 keiki are relying on us.
Thanks so very much for your support. Let's do this!
~ John Katahira
What is Great Futures Day?
A day of advocacy where we all work together to ensure EVERY CHILD HAS A GREAT FUTURE

Community call to action - we need YOUR support to help us continue to serve the kids that need us the most

On May 22, 2019, our Clubhouse kids will be jumping rope, shooting hoops, and running laps to raise money for their Boys & Girls Clubhouse.  Join them and show your support of their great futures!