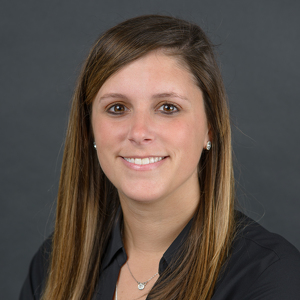 Kellye Ruckman
October 25, 2019
Kellye's Fundraising Page
Digital Marketing Associate at Eagle Construction of VA
As an ASK Ambassador, I am jumping on board in ASK's mission to make life better for children with cancer and their families. With 1-2 children diagnosed each week here in Central Virginia, I am helping to raise money to provide financial, social, emotional and psycho-social support services to these children and families.
I first got involved with the ASK Foundation while working with the Richmond Flying Squirrels. After taking a tour of the clinic and meeting some of the patients, I could feel how special this organization was. These kids are the strongest and bravest people I know, and I strive everyday to show even just a little bit of the resilience they do.
By making a donation to my page, you will join me in helping to provide Assistance, Support and Kindness to our community's youngest cancer patients!
Thank you so much for your support of this amazing organization!
Kellye
0
days
0
hours
0
mins
0
secs
My Supporters
Denise Merinar

Kellye is a great advocate for ASK.

October 2019

$100.00

Twyla Butler

For the children!! Thank you for advocating Kellye!

October 2019

$20.00

Anonymous

Have to hit that new goal :)

October 2019

Joe Semonich

October 2019

$51.50

Megan Angstadt

You were the first person to say yes when I asked you to be an Ambassador, and I can't tell you how grateful I am for your support! Thank you so much for all you've done, and continue to do, for our ASK families and for being such an awesome friend!

October 2019

$25.75

Eagle Construction of Va., LLC

September Give Back

October 2019

$1,700.00

Wylee Ruckman

September 2019

$10.30

Jean Ruckman

September 2019

$51.50

Robin Ruckman

September 2019

$51.50

Thanks for coming to Ambassador Game Night!

August 2019

$25.00

Ambassador Game Night Winner!

August 2019

$50.00

Curtis Skolnick

July 2019

$25.75

Steve Ruckman

July 2019

$25.75

Laura Becker

July 2019

$10.00

Ryan Weiss

July 2019

$51.50

Kristina Hamill

July 2019

Katie Balch

July 2019

Molly Palenski

July 2019

$25.75

Kendall Ott

July 2019

$10.30

Lauren Bell

July 2019

$10.30

Brad Bell

July 2019

$51.50

Allen & Debbi Skolnick

July 2019

$25.00

Anonymous

July 2019

Anonymous

July 2019

Melissa Peay

July 2019

$10.00

Megan Schaedel

July 2019

Anonymous

July 2019

$10.30

Mollie Beswick

July 2019

$25.75

Phyllis Skolnick

June 2019

$25.75

DONNA SEMONICH

June 2019

$51.50

Anonymous

June 2019
Eagle Construction of Va., LLC

September Give Back

October 2019

$1,700.00

Denise Merinar

Kellye is a great advocate for ASK.

October 2019

$100.00

Joe Semonich

October 2019

$51.50

Jean Ruckman

September 2019

$51.50

Robin Ruckman

September 2019

$51.50

Ryan Weiss

July 2019

$51.50

Brad Bell

July 2019

$51.50

DONNA SEMONICH

June 2019

$51.50

Ambassador Game Night Winner!

August 2019

$50.00

Megan Angstadt

You were the first person to say yes when I asked you to be an Ambassador, and I can't tell you how grateful I am for your support! Thank you so much for all you've done, and continue to do, for our ASK families and for being such an awesome friend!

October 2019

$25.75

Curtis Skolnick

July 2019

$25.75

Steve Ruckman

July 2019

$25.75

Molly Palenski

July 2019

$25.75

Mollie Beswick

July 2019

$25.75

Phyllis Skolnick

June 2019

$25.75

Thanks for coming to Ambassador Game Night!

August 2019

$25.00

Allen & Debbi Skolnick

July 2019

$25.00

Twyla Butler

For the children!! Thank you for advocating Kellye!

October 2019

$20.00

Wylee Ruckman

September 2019

$10.30

Kendall Ott

July 2019

$10.30

Lauren Bell

July 2019

$10.30

Anonymous

July 2019

$10.30

Laura Becker

July 2019

$10.00

Melissa Peay

July 2019

$10.00