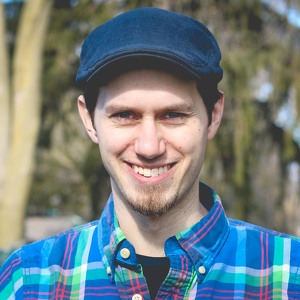 Sponsor our MoveIn Practical Education Course
This Saturday, Brian along with several others, will be running 5K through some of the neediest neighbourhoods of our city. While they run they will pray. 
Would you consider sponsoring us this year? All funds will be matched by a generous donor, and will go towards our first Indonesian MoveIn Practical Education Course. 
Six students will participate in this two-week course, either on a full-time or part-time basis. 
The course will include studying the books Crazy Love by Francis Chan and When Helping Hurts by Steve Corbett (in Indonesian). We will teach them how to lead discovery Bible studies, and they will have a chance to write down and practice sharing their testimony. We will lead sessions on tentmaking, the poor, and MoveIn. They will assist us in our after school program. 
Each of the students are joining this course free of charge. But of course there are costs involved including renting rooms in the neighbourhood, buying books, and providing supper for them each night.
Please consider sponsoring Brian's run by giving $20, $50 or $100 towards this year's Prayer Journey, remembering that all donations will be matched. Please also pray that this course will have a life-changing impact on all the participants. 
Thank you and God bless!
My Supporters
Anonymous

June 2019

Kristine Nelson

We love you all! Love what you're doing. God bless you in each and every endeavor ♥️ David and Kris

June 2019

$50.00

Isaac Miller

Hi Brian, hope you are doing well. Praying for you all!

June 2019

Anonymous

June 2019

$52.50

Mark Anderson

For Cheney prayer journey 2019

June 2019

$52.50
Don Vanthournout

I hope your 5K Prayer Journey run and the subsequent education course go well.

June 2019

$500.00

ROBERT . KOSTUR

Towards Brian Cheney's Run

June 2019

$500.00

Anonymous

June 2019

$315.00

Cornerstone Church of Ames

June 2019

$250.00

Grant Berthold

June 2019

$100.00