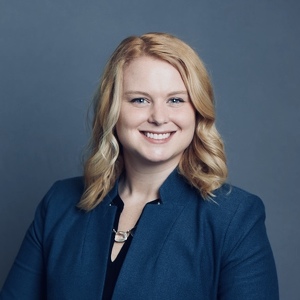 Eileen Waters
October 25, 2019
Eileen's Fundraising Page
Attorney at McCandlish Holton
I am an ASK Ambassador and am jumping on board in ASK's mission to make life better for children with cancer and their families. With 1-2 children diagnosed each week here in Central Virginia, I am helping to raise money to provide financial, social, emotional and psycho-social support services to these children and families.
By making a donation to my page, you will join me in helping to provide Assistance, Support and Kindness to our community's youngest cancer patients!
Cancer touched my life at a young age and that experience has guided me to support nonprofits dedicated to assisting those with cancer diagnoses. ASK is a wonderful foundation with a simple and effective mission. Please help me support the awesome work this team does! 
0
days
0
hours
0
mins
0
secs
My Supporters
Colleen Hayes

October 2019

$10.30

Anonymous

Go, Eileen! What a great cause.

July 2019

Richmond Masonry Co

July 2019

$515.00

Macy Waters

Good luck!

July 2019

$25.75

Ally Waters

Good luck!

July 2019

$25.75

John Waters

July 2019

$51.50

Valerie Waters

Go Eileen!!!

July 2019

$51.50

Erin and Fletcher Rowe

July 2019

$20.60

Allison Brisini

July 2019

$25.75

Patrick Shumar

July 2019

$25.75

Anonymous

July 2019

$51.50

Dana Midhoe

July 2019

$51.50

AMERISURE MUTUAL INSURANCE COMPANY

July 2019

$100.00

English Tsumas

July 2019

$100.00

Anonymous

July 2019

$103.00

Rachel Lahendro

July 2019

John & Kathleen Waters

July 2019

$154.50

Lucas Veale

June 2019

$51.50

Anonymous

June 2019
Richmond Masonry Co

July 2019

$515.00

John & Kathleen Waters

July 2019

$154.50

Anonymous

July 2019

$103.00

AMERISURE MUTUAL INSURANCE COMPANY

July 2019

$100.00

English Tsumas

July 2019

$100.00

John Waters

July 2019

$51.50

Valerie Waters

Go Eileen!!!

July 2019

$51.50

Anonymous

July 2019

$51.50

Dana Midhoe

July 2019

$51.50

Lucas Veale

June 2019

$51.50

Macy Waters

Good luck!

July 2019

$25.75

Ally Waters

Good luck!

July 2019

$25.75

Allison Brisini

July 2019

$25.75

Patrick Shumar

July 2019

$25.75

Erin and Fletcher Rowe

July 2019

$20.60

Colleen Hayes

October 2019

$10.30