My Personal Fundraising Page
Charlie's Angels
I was diagnosed with IPF in 2016. I was blessed to receive a left lung on June 29, 2018 at the Hospital at UPenn.  I am thankful for the gift from my donor, and the support of my Angels ( Marie, Laura, James, family and friends). 
I gained the knowledge, understanding, guidance and courage to undergo a transplant from the members of the Garden State Pulmonary Fibrosis Support Group.
Since January, I have become a member of the leadership team for this group. On average we receive three requests per month from men and women diagnosed with IPF who  need the support of others familiar with Pulmonary Fibrosis.
This will be my first PFF 5K.... come join me by participating and/or donating to this cause.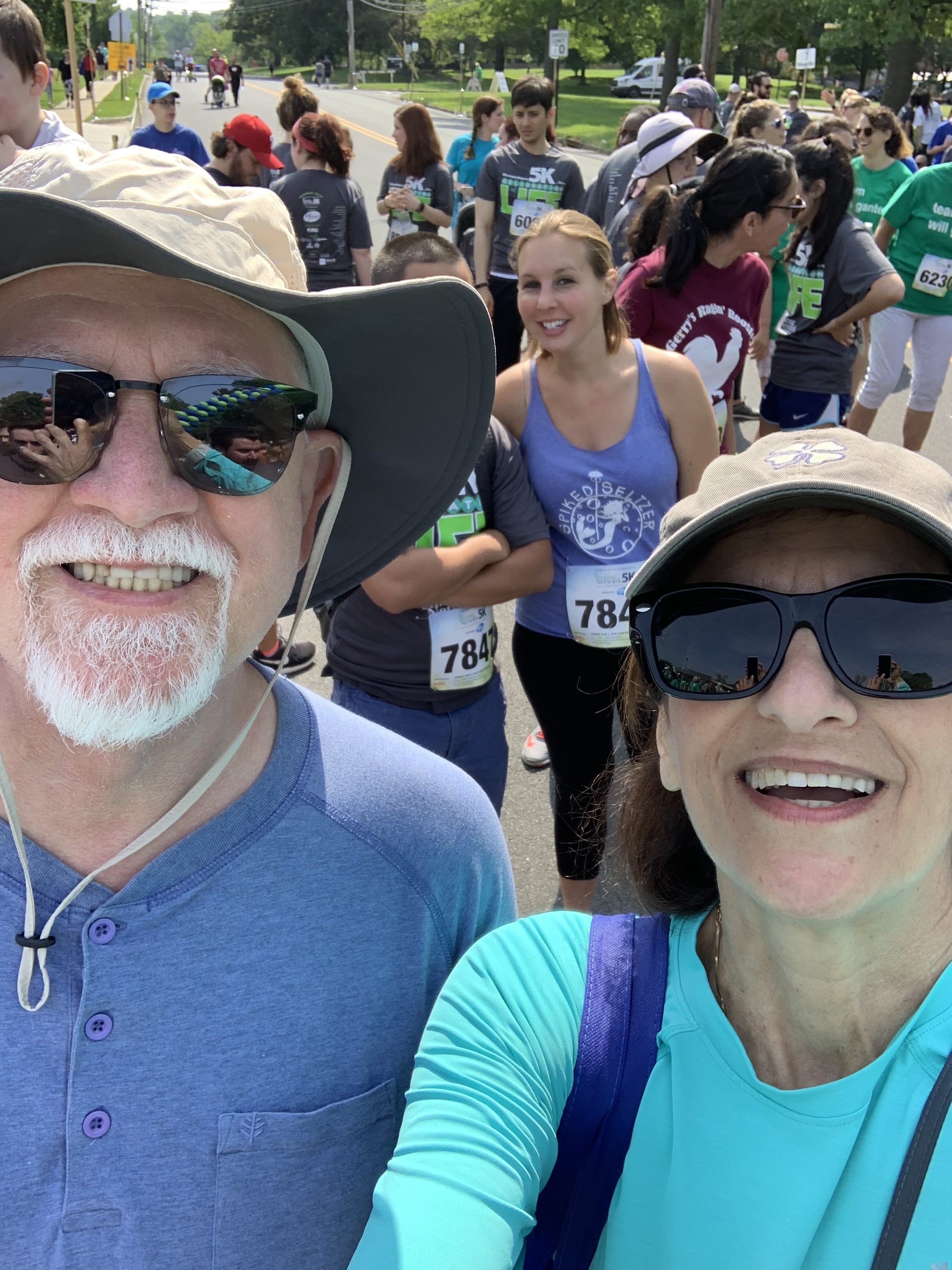 0
days
0
hours
0
mins
0
secs
My Supporters
Anonymous

October 2019

$320.00

Blanchard Hiatt

Good going!

October 2019

Charles Bryant

In memory of our friend Bruce Walsh, and with prayers for his wife Pat and Bruce's extended family. Marie and Charlie Bryant

September 2019

Lawrence Johansen

September 2019

Maya Dalack

September 2019

Judith Sparanese

September 2019

Margaret (Meg) Von Glahn

Uncle Charlie, all my love is being sent your way, enjoy the race! Meg

September 2019

Anonymous

LOVE YOU CHARLIE! Your Bryant, Gemzza, Keenoy & Kozlik partners

August 2019

Anonymous

Love you very much, Charlie! So delighted that you are doing so well! Your perseverance inspires me.

August 2019

Eileen Sanchez

Go Charlie!

August 2019

Edward Nassr

August 2019

Audrey and Charlie Sahadi

God Bless you Charlie and Marie!

August 2019

Matthew and Jessica Ellias

We love you Uncle Charlie!!!

August 2019

Anonymous

So grateful that you have come so far since just one year ago! Here's to many, many more wonderful years. Love you!

August 2019

Susan and Michael Bauer

True- you had amazing care and support from U of P, but you're pretty amazing too!!! Here's to your continued success!

August 2019

Paul Bryant

Even more reason to be happy this year!

August 2019

Candie Hengemuhle

Great cause! Happy to support Charlie and his Angels in this effort!

August 2019

Malakie and Richard Zogob

Charlie: So happy you are doing so well.

August 2019

Richard and Rosemarie Gazaleh

Keep up the good work, Charlie. You are always in our prayers. Rosemarie and Richard

August 2019

Amal and Gregory Dalack

God bless you on your 1 year anniversary Charlie! We wish we could be there to support you at the race and will be thinking about you especially that day, as we do every day. Amal and Greg

August 2019

Charlie Bryant

July 2019
Anonymous

October 2019

$320.00
James Wallace

Patricia Cable Perkins

Lawrence Johansen

Charles Bryant

Marie Bryant

Luke Wallace

Oliver Wallace