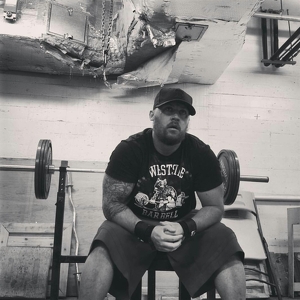 Dave Beakley
Help Me Make A Dream Come True!
I'm deadlfting to help make a Dream Come True - and I need your help!

How incredible would it be to be able to make a dream come true for a child that could really use an extra boost of hope?
I'm participating in Deadlifts for Dreams to bring dreams to life for children in Manitoba battling life-threatening illnesses, and I need your help to make a dream come true!

On March 28th, 2020 and April 5th, 2020, deadlifters from across North America are coming together for a fun-filled competition with one goal in mind: making dreams come true. Every dollar raised stays right here in Manitoba to help kids in our province.
MEET APOLLO
Apollo is a vibrant, determined strong minded 3-year-old who is way too wise for all he has been through. He has an extreme love for anything super hero or princess related. When he was just 2, Apollo was diagnosed with Langerhans cell histiocytosis (LCH), a rare disease in which immune cells build up in the body.
Apollo's dream is to visit Disney World and meet all his favourite superheroes and princesses, but we need your help! Deadlifts for Dreams Winnipeg will be raising funds to make this very special little boy's dream come true.
MEET LOGAN
Logan is currently 7 years old and lives in Neepawa, MB with his parents and 2 siblings. Logan was diagnosed in November 2017 with Non Hodgkins Lymphoblastic Lymphoma. Logan has appointments 3-4 days a week, and it's expected that his chemo will continue for the next two and half years.
When thinking about his dream, Logan knew right away that he wanted to visit Disney World with his family to meet his absolute favourite character - Lightning McQueen. When he's feeling a little bit better, Logan will get to join "Lightning McQueen's Racing Academy" and have an absolute blast learning to become a champion racer. Deadlifts for Dreams Brandon is proud to be supporting a dream come true for a family in their community.
To be able to give the gift of a dream to a child in need is a truly wonderful thing. I would be so appreciative to have your support so that, together, we can bring a dream to life right here in our community.
Thank you – for helping to make a child's dream come true!
My Supporters
Kernel's Welding Ltd.

March 2020

$200.00

Anonymous

March 2020

Michael Buhr

February 2020

$100.00

WM DYCK AND SONS - CASTLE WM DYCK AND SONS - CASTLE

February 2020

$500.00

KEVIN Kaiser

January 2020

$100.00
WM DYCK AND SONS - CASTLE WM DYCK AND SONS - CASTLE

February 2020

$500.00

Kernel's Welding Ltd.

March 2020

$200.00

Brent Smith

January 2020

$102.50

Debra Bruce

November 2019

$102.50

Michael Buhr

February 2020

$100.00