I'm Bowling for Read Ahead!
Photo Gallery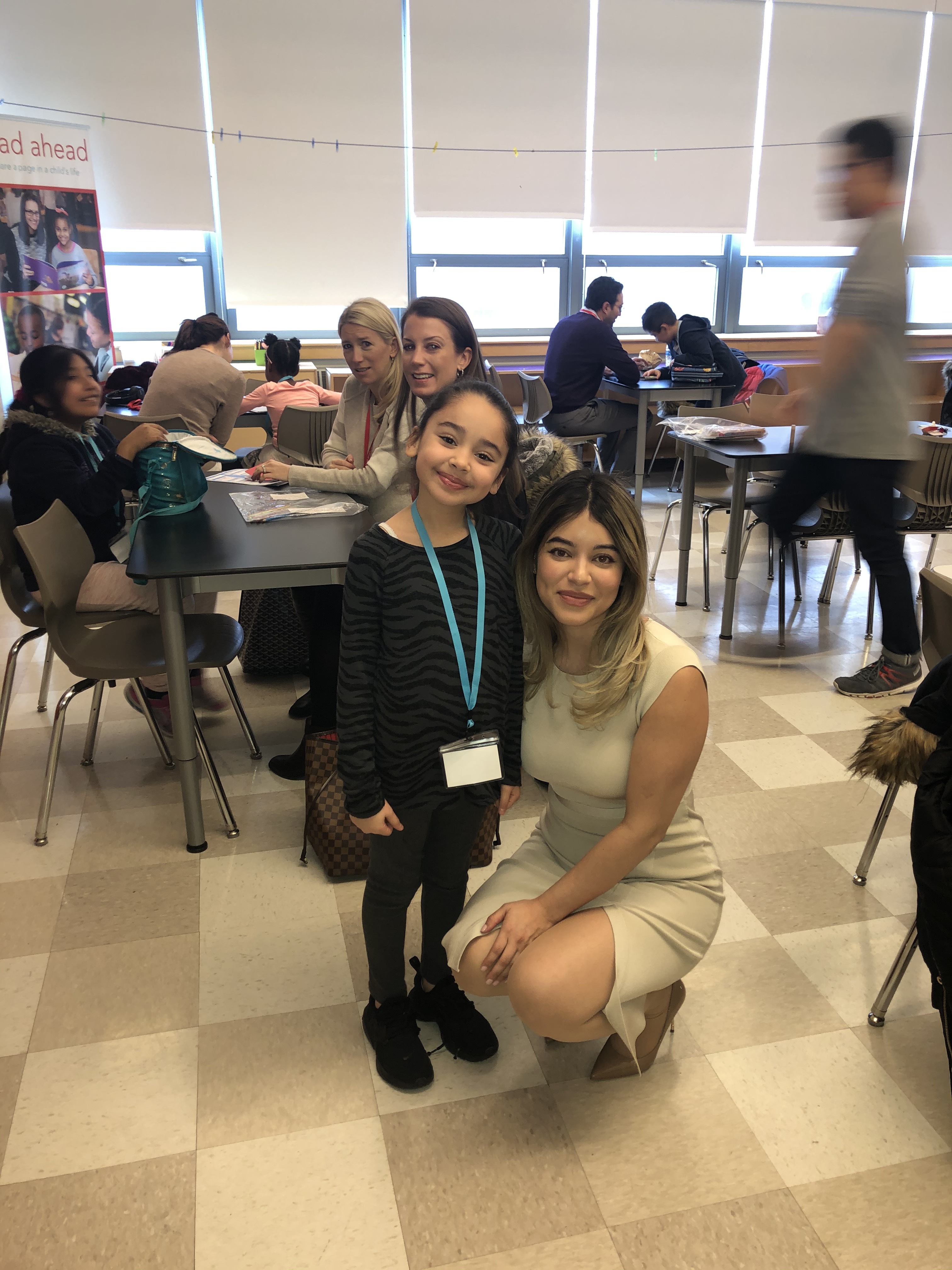 All smiles!
Special day for Valerie
When I began mentoring Valerie last year, she told me she did not like to read! Today, for the first time, she asked me to read 3 books back to back! I noticed new word recognition and speed in her reading, and most importantly, we enjoyed laughing at the silly stories we read.
On Tuesday,  March 10, I will be flexing my bowling skills at the 9th Annual Strikes, Spares, and Splits event, a night of bowling to benefit Read Ahead, a reading-based mentoring nonprofit serving elementary students throughout New York City.
Read Ahead is devoted to facilitating mentoring relationships that develop the social-emotional skills children need to successfully navigate school and daily life. Throughout the school year, Read Ahead matches corporate and community volunteers with young children in nearby elementary schools for weekly lunchtime mentoring sessions.
I'm participating in Strikes, Spares, and Splits because I support the mission of Read Ahead. Read Ahead is free of cost to students and schools and this event directly supports the community partner elementary schools that are not funded by corporate gifts.
Therefore, I want to do my part to help the Read Ahead Junior Board raise $100,000 and fund the schools that need it most. Reaching our goal will serve the 200+ children at P.S. 125 and P.S. 36 in West Harlem and P.S. 130 in Chinatown.
I hope you'll consider giving a few dollars (or more!) to support me and this fantastic mission. All donations are tax-deductible and giving is easy.
While the real winners are the students, there is a chance for me to take home a trophy! Even if my team doesn't knock down a lot of pins, I have a chance to win the title of #1 individual fundraiser. And your donation can make that possible.
0
days
0
hours
0
mins
0
secs
My Supporters
Anonymous

Great work Joyce and a fulfillg one. There is nothing more satisfying than to help others and this is particularly important one. You continue on your trajectory of personal succes - this is another element.

4 weeks ago

Anonymous

Last month

Anonymous

Last month
There are no top donors to display.
My Badges
Team Fundraising Leader

Awarded when a Team Member raises the most funds for their team
View All Event Badges