VOLUNTEER REGISTRATION IS NOW CLOSED
Volunteer Administration Contact
Andres Christie 
Care Resource 
305-576-1234 ext. 278 
achristie@careresource.org 
Volunteer Policies & General Agreement Release
I, the VOLUNTEER understand that becoming a volunteer requires making a commitment to Care Resource. Therefore, I agree to the following:
Respect those we serve.
Maintain confidentiality and privacy regarding history, records, information and discussions about the clients we serve and or pertinent agency information. Failure to do so may result in the individual or organization to which such confidential information belongs pursuing a civil suit against me in a court of law for any lossor damages incurred as a result of my disclosure.
Respect the confidentiality and privacy of those we serve. However, if I am in any way concerned about safety issues, I will discuss my concerns with my supervisor
Maintain open communication with CARE RESOURCE; its staff, and my supervisor.
As a representative of CARE RESOURCE I will exhibit a neat, well-groomed appearance, particularlywhile working at an event, or in the office. Clothing will be appropriate for the occasion.
I understand that during my shifts at events I am assigned to, there will be no drinking of alcoholic beverages;no use, trading, selling or offering anyone illegal drugs; no eating or smoking while I am on duty. Once my shift has been terminated, or I am given a break, I may partake of the food and entertainment.
I realize I am always a representative of the agency and as such my behavior will be exemplary
I will notify the Volunteer Program at CARE RESOURCE when I have questions, a change of address, job changes, or problems.
I understand and accept CARE RESOURCE right to ask me to stop volunteering at any time, for any reason.
I accept and will follow all volunteer policies and procedures stated by CARE RESOURCE
In consideration of allowing me to volunteer my services for which I receive personal satisfaction, I agree to release and discharge and hold CARE RESOURCE harmless for any damages to my person and or my property by any act of a third party. I hereby agree to indemnify CARE RESOURCE for any damages I may occasion to cause to
any third party by my negligence resulting in personal injury or damage to any third party for which CARE RESOURCE is found responsible and for any loss suffered by CARE RESOURCE as a result of my negligence.
I understand that public relations is an important part of volunteering at CARE RESOURCE. I therefore agree on behalf of myself, my heirs, personal representatives and executors to allow CARE RESOURCE to use any photographs or video images taken of me, for CARE RESOURCE use. Reasonable efforts may be made to notify me. However, such notification is not a condition of the use of the photographs or video images for public relations purposes. I acknowledge that I have read and fully understand the terms and conditions of the foregoing Volunteer Policies and General Agreement Release form and that I will comply with the same.
When
Sunday, April 28, 2019 from 7:00 AM to 1:00 PM EDT
Add to Calendar 
Where
Soundscape Park 
400 17th Street
Miami Beach, FL 33139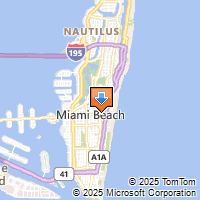 Driving Directions 
VOLUNTEER REGISTRATION IS NOW CLOSED.