A message from the Autism Society of Southeastern Wisconsin
As a result of the ever-changing Centers for Disease Control and Prevention guidelines including for vaccinated individuals and the increased COVID cases in our area, we have made the difficult decision to change our A-Team Fun Walk for Autism to a virtual event again this year. Our desire is to keep the many supporters, families and community participants who attend the walk healthy and safe. We miss you and are looking forward to being together in 2022!
A message from the event formerly known as Dylan's Run...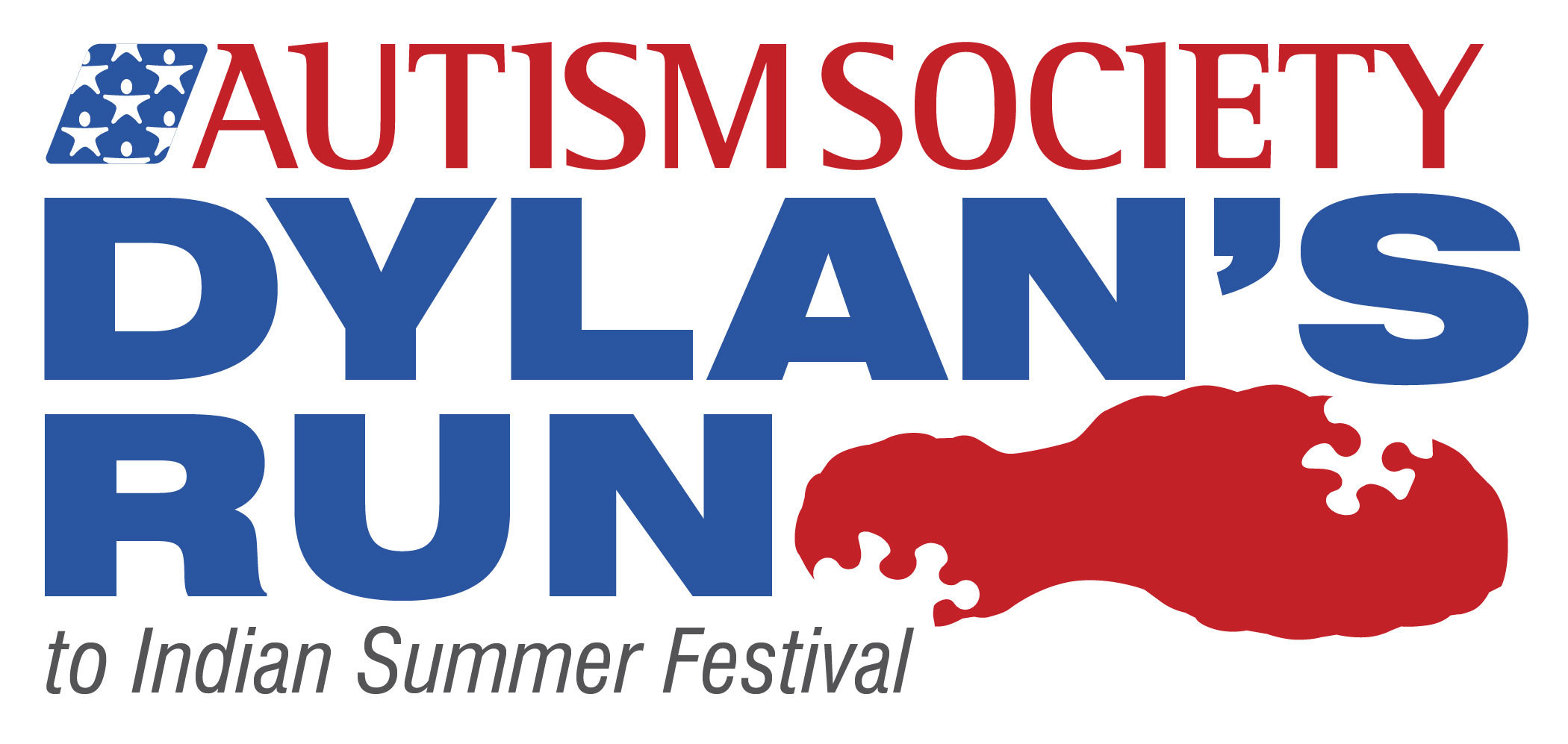 THEN - Dylan's Run was created to build awareness about autism in the Milwaukee area and to generate dollars for autism research and outreach programs. When the event began in 2001, the rate of autism was 1 out of 500 children.  We wanted to highlight the disability and allow families and individuals affected by autism to have an opportunity to come together and show their support for each other.  That first year resulted in 354 participants and has grown in media support, financial support and participant support to become the largest single-day gathering to support autism in Wisconsin.
NOW - With your help we will continue that growth into the A-Team Fun Walk for Autism!  We need to continue what we've started. The incidence of autism is now 1 in 54 per the Centers for Disease Control, 2020.  As a result, the number of families needing support is growing. Your fundraising is an important way we can provide this support to all that are affected by autism.  The funds we raise help our neighbors, our schools, our public safety officers and and our entire community.
Thank you for supporting our mission to
improve the lives of all affected by autism. 
Every penny raised through your fundraising
stays in Southeastern Wisconsin!
Be Part of the A-Team Fun Walk for Autism
There are several ways you can be part of the A-Team Fun Walk for Autism supporters!
REGISTER TO ATTEND/PARTICIPATE - Get involved and make a difference. VIP Registration only costs $30 for adults and goes to supporting the mission! Note that attendance is FREE, we want you to come and be part of the day!  Want to do more? You can help with fundraising. You're already off to a great start with handy tips and tools we provide! Event t-shirts will be mailed to all paid registrants.
DONATE - ALL of the money raised here STAYS here in Southeastern Wisconsin to support family services at the point where families need us now!  The Autism Society affiliate network has a 50+ year history of heritage and heart by being the nation's grassroots network advocating endlessly for better services, access to diagnostic & therapy teams and funding for education and training.
CLICK HERE to learn more about some of our program and event highlights.
0
days
0
hours
0
mins
0
secs
 Sunday, September 19, 2021
 
VIRTUAL EVENT
What Does The A-Team Fun Walk Virtual Event Look Like?

Get together in your small groups and walk on September 19th. Take pictures and share with us at autismsociety@assew.org! We will be showcasing all the individuals and teams that supported the big day.
Keep donating, fundraising, and supporting the A-Team Fun Walk for Autism. We still need your help to continue to provide services, support, and events (both virtual and in-person) now and in the future!
Look for your earned individual incentives and paid registration t-shirts to be sent to you in the mail.

If you haven't registered yet and still want a t-shirt for the big day, complete your VIP registration now so we can get your swaggy shirt in the mail to you!
A-Team Fun Walk Long Sleeve T-Shirt For Paid Registrants (Event T-Shirts will be mailed to all paid registrants)
All paid registrants will receive this awesome 
long sleeve A-Team Fun Walk T-Shirt!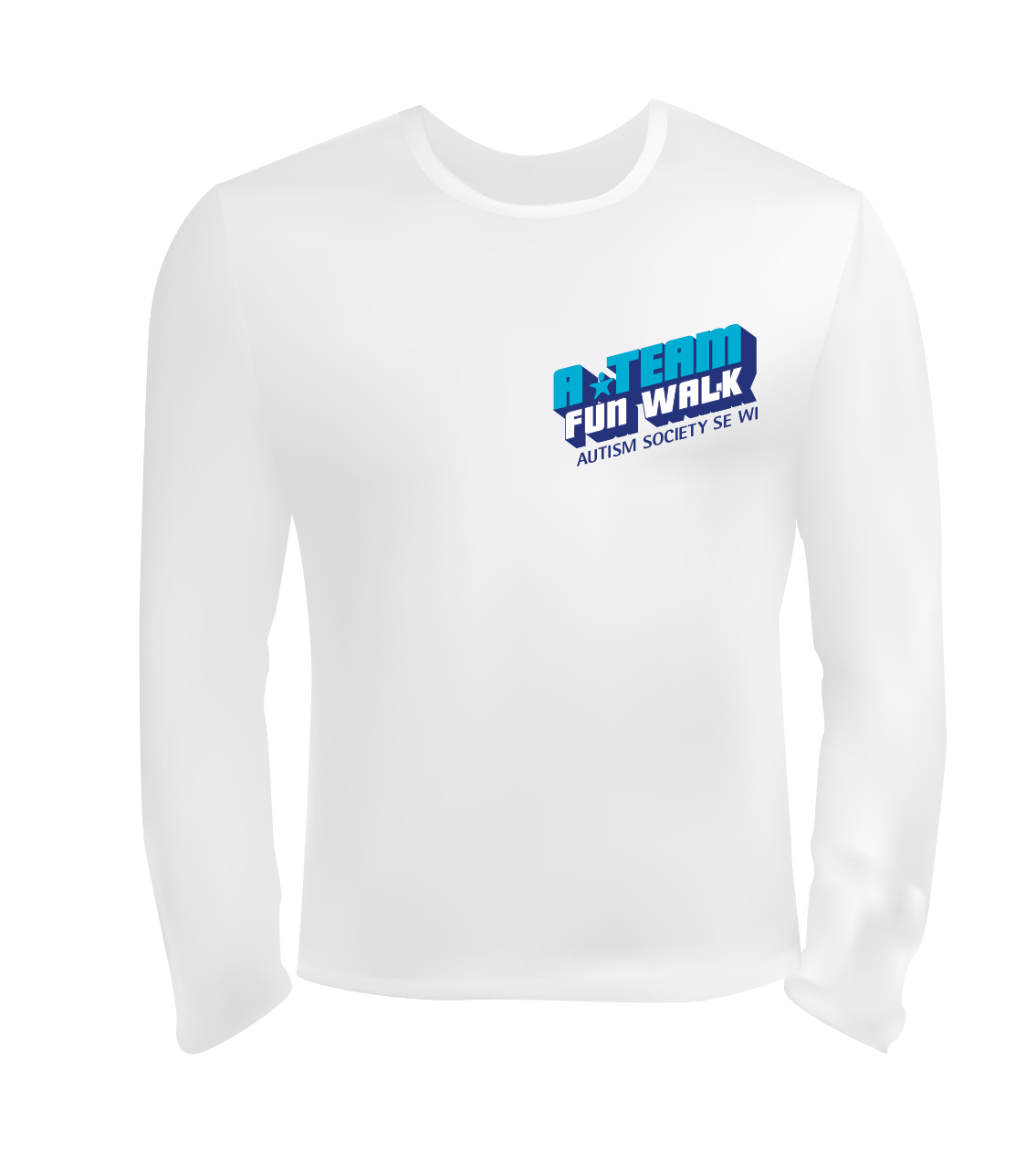 Become an individual or team fundraiser and earn some awesome incentives!
Individual incentives will be mailed.
Team incentives have been cancelled for 2021 due to the change from an in-person to virtual event.