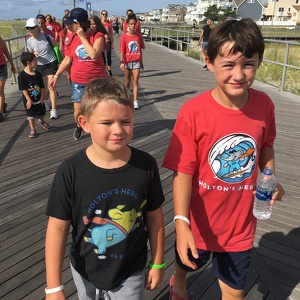 My Personal Fundraising Page
Help me #beahero!
Help Me Help Kids!
Thank you for visiting my personal fundraising page for the #BeaHeroChallenge!
I am honored to help raise funds and awareness for pediatric brain injury survivors around the country—and you can help me reach my goal!
Simply donate to my page or if you want to join in the fun, simply register for $35 and get a free limited-print tee!
Your support will directly help a child receive in-home therapy devices like gait trainers, custom-ramps, wheelchairs, adaptive bikes and so much more. Thank you for being a firend and a true hero. 
Our Mission: Help Families Overcome Pediatric Brain Injuries
Show Some Love With Words of Encouragement!
Event Supporters
Raymond Wempe

June 2020

$50.00

Anonymous

June 2020
Raymond Wempe

June 2020

$50.00
HH #BeaHeroChallenge Total