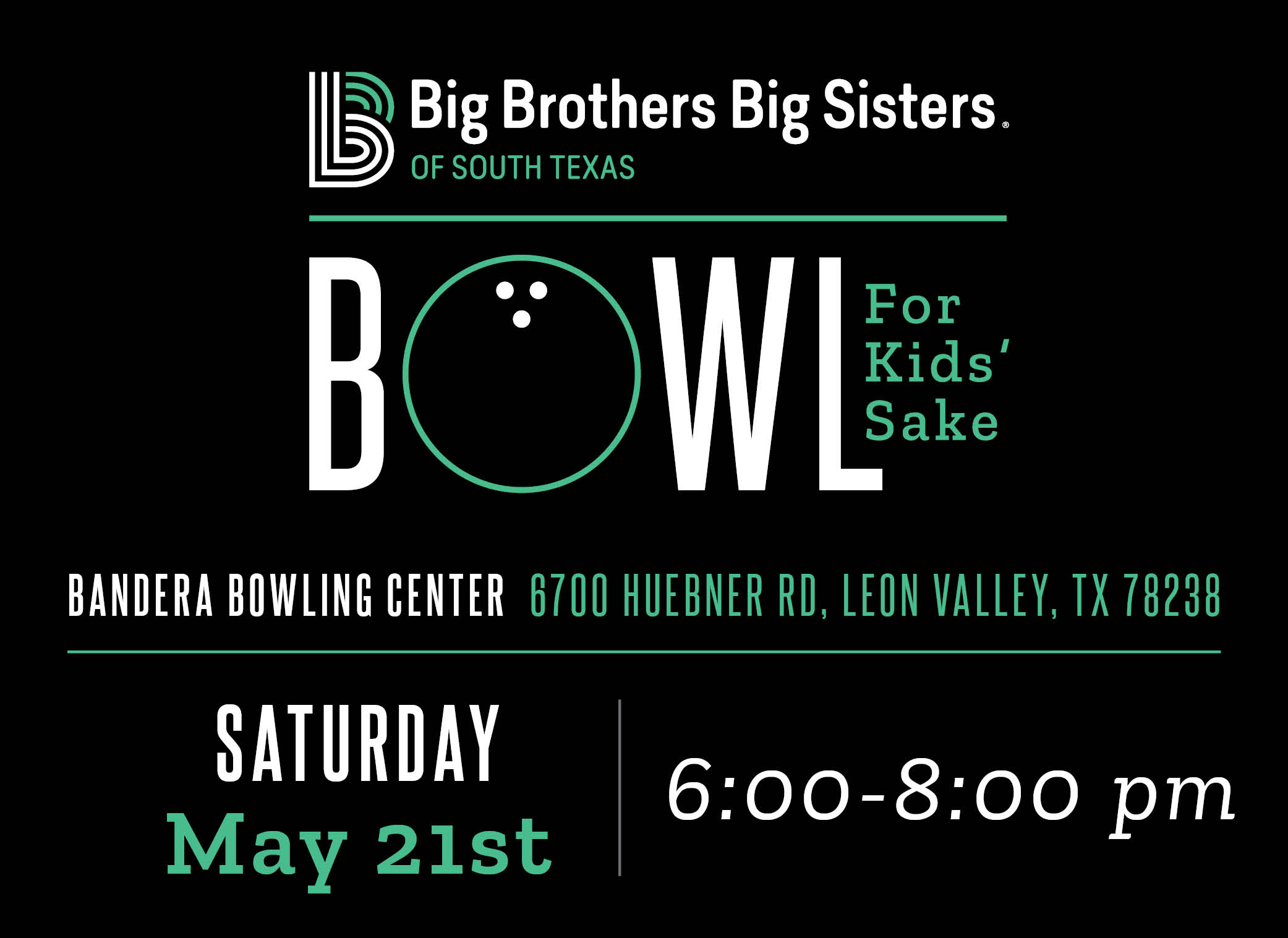 Join us for the most amazing indoor party of the year. Seriously, the most fun you'll ever have in rented shoes. 

The 2022 Bowl for Kids' Sake is an amazing fun event that benefits nonprofit Big Brothers Big Sisters of South Texas.

Your support will allow us to do more in 2022. It is our mission to provide positive outcomes to at-risk youth within our community through long-lasting one-to-one mentoring relationships.

We ask that each team raise no less than $500 collectively. If each of your five bowlers ask 10 of their friends to donate $10, you've already reached your minimum goal.
Start a team, make a donation or become a sponsor today
.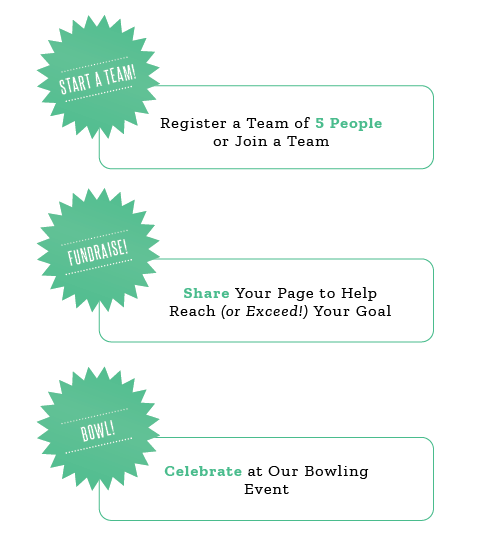 Weekly Prize Drawing
Every Tuesday through May 17th we will have a prize drawing to say Thank you for fundraising for the youth in our community.
If you have a fundraising page for this event and you raise any amount of money through May 17th, you will automatically be entered into the drawing.
We will be announcing the winners on Facebook and notifying them by phone and email.
*winners must be able to pick up prize  
Pledge Vouchers
For every $10 you donate you will receive a pledge voucher.
Drawing will be held on Tuesday, May 24, 2022
Top Individual and Top Team will receive a prize!