Nate Dirvin's CGMA Fund Raising Page
Coast Guard Marathon Semper Paratus Challenge, Drift 100, Cocodona 250, Badwater 135, Triple Crown of 200s, Javelina Jundred, Philadelphia Marathon, Daytona 100, and Last Chance Ultra 100 miler to Raise Awareness and Funding for Coast Guard Mutual Assistance
Running for CGMA
Hi, my name is Nate Dirvin and I am a proud member of the United States Coast Guard. I am also a veteran ocean lifeguard and school counselor and a single father. These professions have provided me with the opportunity to center my life around helping others. One of my strong interests is competing in endurance events such as marathons and ultra marathons. The sport of ultra running is relativity new to me as I have graduated from the distance of 26.2 mile marathons to 240 mile ultra marathons over the past four years.  I am very excited and have lined up 2022 to run the inaugural Coast Guard Marathon Semper Paratus challenge, the Drift 100 in Wyoming along with the Cocodona 250 in Arizona, another Badwater 135 and Triple Crown of 200s, Javelina Jundred also in Arizona, Philadelphia Marathon, Daytona 100, and Last Chance Ultra in Missouri connecting them all to raising CGMA awareness and support!  These races will give me a total of approximately 1500 miles of racing in 2022 for this great cause! 
In 2021 and in 2022, I was fortunate to apply and gain entry into the Badwater 135 in July, a very sought after race in the ultra marathon community that accepts 100 runners from around the world. The race is known as the world's toughest foot race and begins at the lowest point in the continental US (Badwater Basin in Death Valley, CA) then proceeds 135 miles to the highest point of the continental US (Mount Whitney, CA). Temperatures can reach a high of 130 degrees.(https://www.badwater.com/event/badwater-135/)
Aside from completing the 2021 Badwater 135, I have also completed the 2021 Triple Crown of 200s. This includes the Bigfoot 200 through the Cascade Mountains of Washington State, the Tahoe 200 around Lake Tahoe, California (Due to fires I ran 200 miles though the Black Hills of South Dakota), and the Moab 240 through deserts and mountains in Utah. As always, my goal is to raise funding for Coast Guard Mutual Assistance while running these events. 
Here is my article: 
https://www.mycg.uscg.mil/News/Article/2801857/bz-bravo-zulu-to-member-for-completing-several-ultra-marathons-raising-money-fo/
During Coast Guard training I learned the importance and value of CGMA, which lends financial support in the form of disaster and emergency relief, family support, and education assistance to Coast Guard members, auxiliary personnel, retired military personnel, civilian employees and their families in times of need. This non-profit organization is certainly a great charity that would greatly benefit from your support!  My hope is to set an example for others especially my son while promoting CGMA as well.  Thank you, God bless, and Semper Paratus!  Honor, Respect, Devotion to Duty!
Update: I have completed and exceeded my charity connected race goals for 2022! Thank you to my friends and family for your generosity!!! You are all amazing!
Here is an interview I've been fortunate to have on the "Running Times with Gagz" podcast regarding my ultramarathons and motivation to help others: 
https://podcasts.apple.com/us/podcast/running-times/id1521906608?i=1000591046980
Youtube link about running the Badwater 135 and four 200 milers in one year for CGMA:
I have also been fortunate to receive an award from UltraSignup for the most racing hours in 2022 all connected to CGMA!
https://news.ultrasignup.com/keep-trail-running-weird-awards-2022/
I am extremely honored by the recognition but even more honored to represent the United States Coast Guard and promote awareness and funding for Coast Guard Mutual Assistance!

Yours in Compassion,
-Nate Dirvin
Coast Guard Training Graduation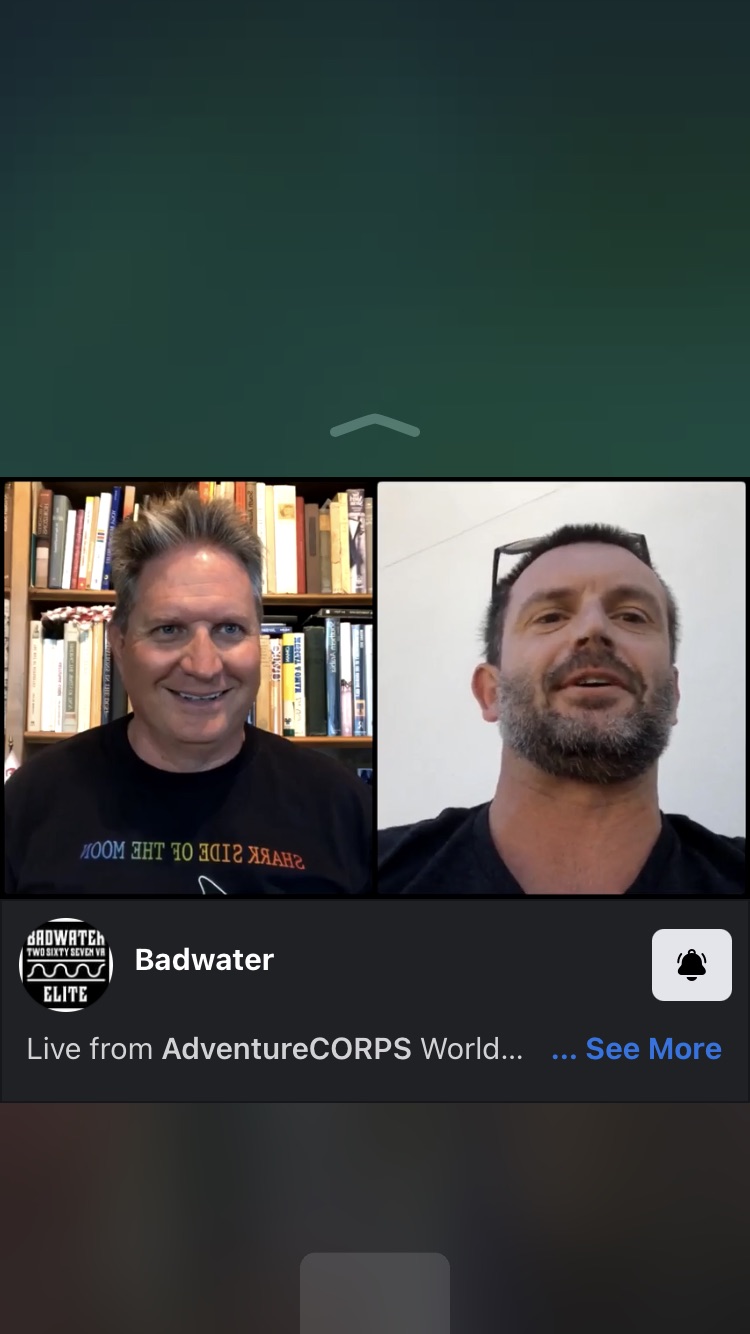 Interview with Badwater 135 Race Director, Chris Kostman
Check out 20:49 https://www.facebook.com/badwater135/videos/144625260959708/
My Supporters
Jim Logan

Last month

$104.00

Robert Becker

November 2022

$52.00

Nicole Whiting

October 2022

$104.00

Courtney Boyle

October 2022

$50.00

Barbara Weakley

October 2022
Dave Stinchfield

The most sincere selfless guy doing the most amazing things for his community.

August 2022

$1,040.00

George Chmiel

July 2021

$250.00

PO2 Linnhe Martin

Congrats on your running accomplishments and fundraising for such an important USCG cause for member support!

August 2022

$137.28

Jim Logan

Last month

$104.00

Nicole Whiting

October 2022

$104.00