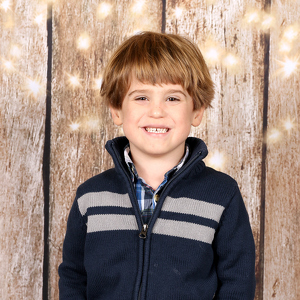 Marshall's Entourage
Our team fundraising page
Marshall's Story
Back Story:
Some would say the events leading up to Marshall's arrival were straight out a movie, so we will begin with the cliff notes version.  It all started with a trip to the Mother Baby Center due to my cervix opening. After a cerclage being put in and short stay we went home, unfortunately we were there for less than 24 hours when my water ruptured and we found ourselves rushing back once again (this is where the move scenes come in)
On the way to hospital we ran into another experience that could have easily been left out of the already chaotic week.  While traveling through the intersection, only a 1/2 mile from the hospital, a car ran a red light and ran broadside into our car, a mere 4 feet from where I was sitting.  A short ambulance ride the rest of the way finished out the journey there. 
I settled into the hospital ready (and hoping) to be there for a while, but two days later our little miracle would decide he was ready to meet the world.  It started out as a quiet day, so my husband headed off to work, but due to complications he ended up rushing back to the hospital and ran through the double doors as I was being wheeled off to surgery (insert another movie scene).
Children's Story:
Marshall was born at 23 weeks and 4 days. He was 1lb 7oz.  This was truly one of the scariest days of our lives, but we knew we were at the best place possible.  We also knew we were in for the ride of our life, but nothing can prepare you for the rollercoaster that is the NICU. 
Throughout his 138 day stay Marshall faced several challenges and health issues, but he was ready for the challenge.  He was on oxygen support through his entire hospital stay (ventilators, CPAP, cannula, etc), had pulmonary interstitial emphysema (PIE), PDA, Chronic Lung Disease, Retinopathy of Prematurity (ROP) and Inaugural hernias, asthma.
The hospital became our second home and the nurses and doctors became part of our family.  They were there for all of us when we needed them the most and shared in the high of the highs and low of the lows.  We knew that whenever we were not there, they would care for him as if he was their own. 
One of the greatest memories we have, was at one of the toughest times in the early weeks after his birth.  On a particularly tough day, one of the doctors was on her way home for the day and she dropped her stuff outside of our room and came in to talk us through all of the challenges of the day, hugged us and didn't leave until she had explained everything to us.  I will never forget her compassion and caring that day. 
He continues to amaze us each and every day and we love to say he is a happy and healthy 4 ½ year old.  We cannot wait to see what the future holds for Marshall and we have the doctors, nurses and staff at Children's to thank for that and we cannot say thank you enough!
Our Supporters
Anonymous

2 weeks ago

$50.00

Brandon Kreklau

2 weeks ago

$100.00

Cindy Brisson

3 weeks ago

$100.00

Heather Smith

Keep bringing joy Marshall!

4 weeks ago

$25.00

Jan Hertel

4 weeks ago
Jeff Keller

Marshall, another year has gone by and our love and amazement of you has never been more. You are the love of our lives and we are so excited to see what all you are going to accomplish. We love you. - Mom & Dad

Last month

$500.00

Ronda Keller

March 2020

$250.00

Brandon Kreklau

2 weeks ago

$100.00

Cindy Brisson

3 weeks ago

$100.00

Matt Hansen

Last month

$100.00