PFF Walk and 5K
Run D.C.
THANK YOU!
Thank you for your incredible support of the PFF Walk - Washington, D.C. 
 The success of the PFF Walk is solely because of each and every one of you. We hope that you are proud of your accomplishments in both raising funds and spreading awareness of pulmonary fibrosis. 
The PFF Walk - Washington, D.C. welcomed 52 teams and over 550 participants to celebrate this milestone event! This year's success has shown us how dedicated and passionate our supporters are and we hope you feel a great sense of accomplishment from your efforts.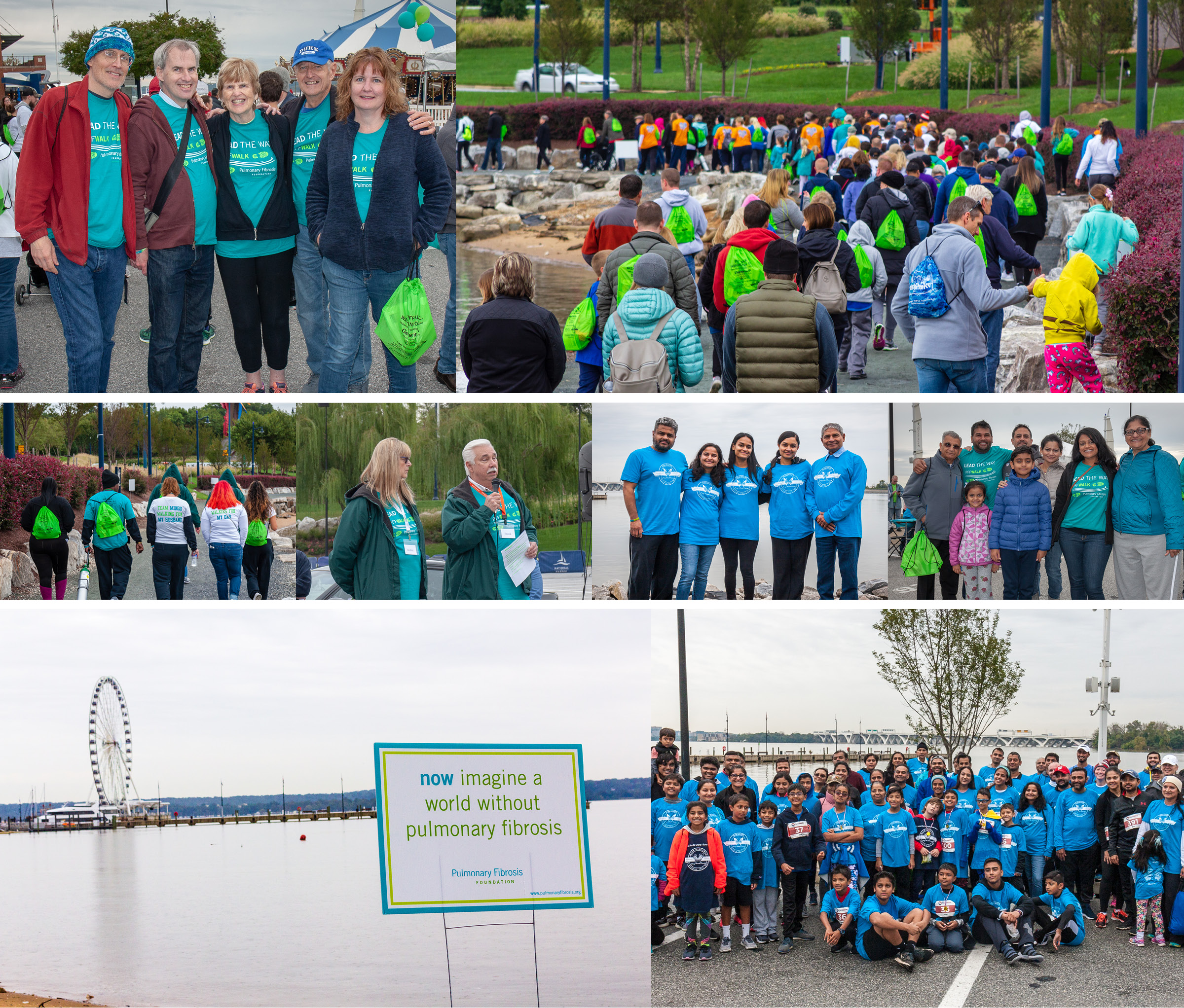 Check out the PFF Walk - Washington, D.C. photos here!

Need to turn in additional donations?
Any donations collected offline can be sent to our office at: 
Pulmonary Fibrosis Foundation
PFF Walk - DC
230 E Ohio St., Suite 500
Chicago, IL 60611
Please include a note with the team and fundraiser's name so we can credit appropriately.
Fundraising pages will remain open until December 31, 2018!
Thank You to Our Sponsors!




Thank You to Our Sponsors!
There are no sponsors for this event.
CONTACT US!
For general questions, support with your fundraising efforts, or for additional resources, please contact Emily Smith, Development Manager, at esmith@pulmonaryfibrosis.org or 312.273.4991.
For more information on sponsorship opportunities, please contact Amy Kozyra, Director of Special Events, at akozyra@pulmonaryfibrosis.org or 312.878.2351.
For technical questions, volunteer opportunities, or to make an in-kind donation, please contact Emily Williams, Events Coordinator, at ewilliams@pulmonaryfibrosis.org or 312.265.6909.
The PFF is a 501(c)(3) nonprofit public benefit corporation and your contribution is tax-deductible to the extent allowed by law. 
Supporters
Verizon Foundation

Matching donation for Laurie Russell

December 2018

Fannie Mae

Matching donation for Rupal Patel

December 2018

UnitedHealth Group

Matching donation for Karen Benn

December 2018

Pfizer Foundation

November 2018

Brian Maguire

November 2018

$513.75
Premiere Works

October 2018

$1,541.25

Alpa Bhungalia

August 2018

$1,001.00

Joanne & Steve Graham

I want to donate to Team JoJo and participate in the walk on Sunday in Washington DC. Go Team JoJo!!!

October 2018

$1,000.00

Joanne Graham

GO Team JoJo!! And now that I am free of IPF (Transplanted in January of 2017) I'll be steppin' out right along with all of you. Thanks Team JoJo! Thanks PFF!

April 2018

$1,000.00

Brian Maguire

November 2018

$513.75