THANK YOU! 
Thank you for your incredible support!
To all of our participants, we hope you know that you are instrumental in supporting critical research and programs for the PF community and we cannot thank you enough for everything you do!
So far this year, you and your fellow walkers have raised $28,000 to support the pulmonary fibrosis community. With this money raised, you are improving the lives of people with pulmonary fibrosis and their families and leading the way toward a world without PF.
From all of us here at the PFF and the entire PF community, thank you!
Save the Date! Registration for all 2020 PFF Walks will open on January 24, 2020! We hope you will register and help us lead the way to a world without pulmonary fibrosis!
Need to turn in additional donations?
Any donations collected offline can be sent to our office at: 
Pulmonary Fibrosis Foundation
PFF Walk - Virtual
230 E Ohio St., Suite 500
Chicago, IL 60611
Please include a note with the team and fundraiser's name so we can credit appropriately.
Double your donation!
Double your impact with matching gifts! Does your company or your donors companies have a matching gift program? Check with your HR department or visit our website for a listing of known company matches. It is an easy way to double your impact!
Earn your Incentive Prize!
For those participants who raised $1,000 or more, please fill out this form to receive your PFF Walk water bottle!
Fundraising pages will remain open until December 31, 2019!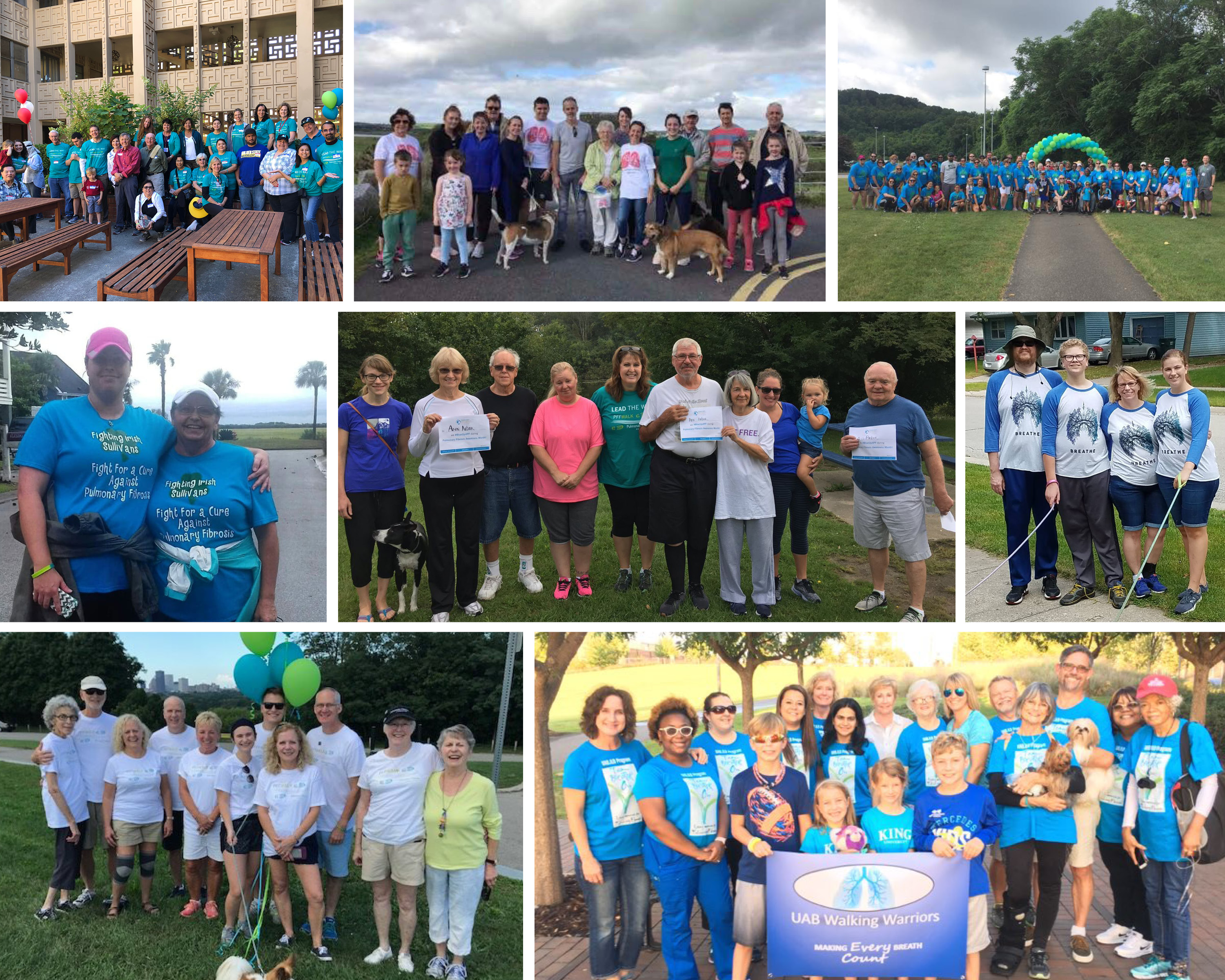 How to be a virtual walker:
1. Register today by clicking the "Register for this Event" button on the right-hand side of the screen. You'll have the option to create a team, join a team, or start an individual fundraising page.
2. Start fundraising! Customize your walk page and share why you are walking for the Pulmonary Fibrosis Foundation. Ask your friends to support you by making a donation to your page or joining your team! Don't forget, those who raise $100 or more will receive our signature PFF walk t-shirt!
3. Interact with us on social media during our PFF Walks across the country!
Use #PFFWalk to send us your photos, share where you're walking, and join in on the conversation!
Questions?
For more information or fundraising resources, please contact Jackie Williams, Development Manager, at jwilliams@pulmonaryfibrosis.org or 312.224.4667.
0
days
0
hours
0
mins
0
secs
Thank You to Our Sponsors!
There are no sponsors for this event.
Fundraising Incentive Prizes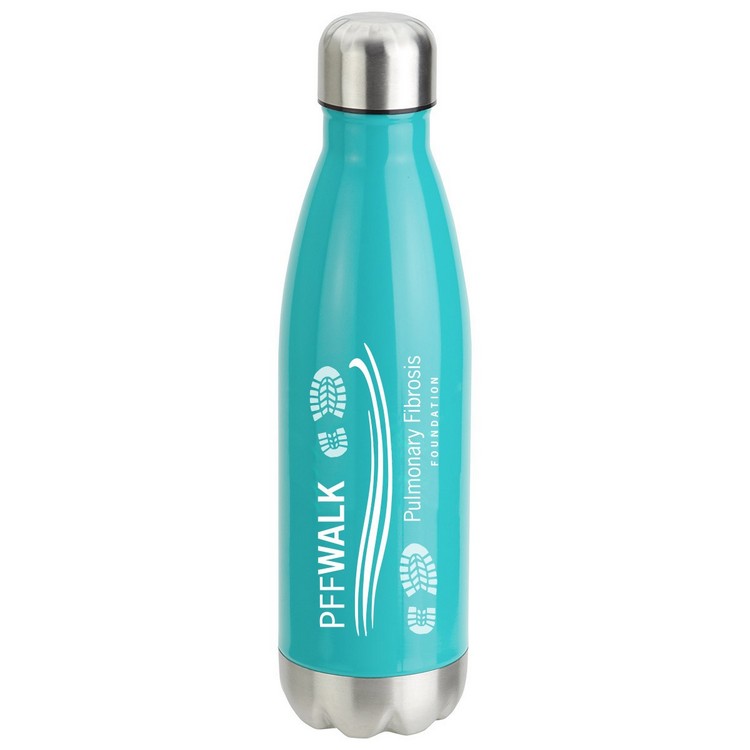 Raise $1,000 individually and receive a PFF Walk branded water bottle.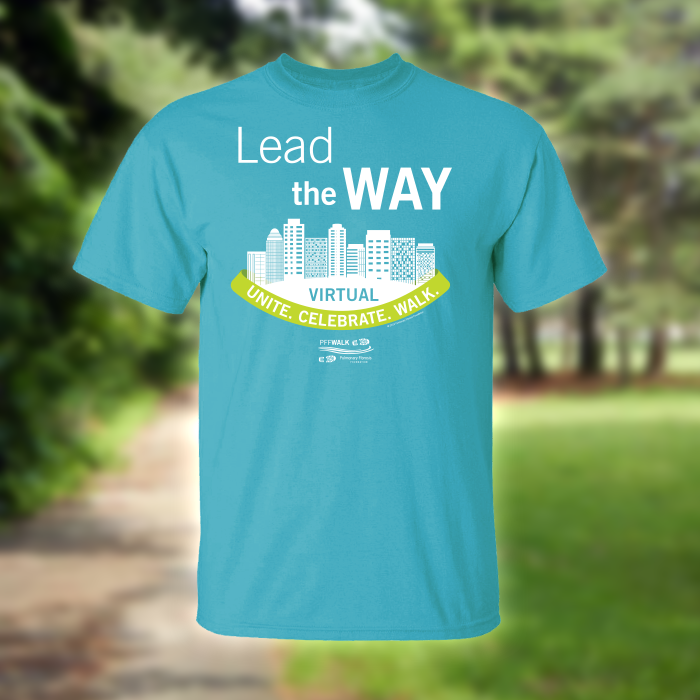 Raise $100 individually and receive a PFF Walk branded t-shirt.
Offline Check or Cash Donations
Checks or cash collected offline can be sent to our office via the address below. Please also include the offline donation tracker (for multiple gifts) or the mail-in donation form (for one or two gifts). 
Pulmonary Fibrosis Foundation
PFF Walk
230 East Ohio Street, Suite 500
Chicago, IL 60611
Supporters
Herman Gieck

December 2019

The Bank of America Charitable Foundation

Matching donation for Donald Gallagher

December 2019

GlaxoSmithKline Foundation

Matching donation for Pamela Pfeifer

December 2019

Shona Bono

November 2019

Helena Jacobson

October 2019

$51.37
Brilliant Employees

In memory of Robert Plank. From employees of Brilliant Graphics.

June 2019

$970.00

Steven Kowalsky

Lori, Thank you for all of your hard work!

September 2019

$513.75

Robin Smith

Love you brother, but I expect you to win this race!

September 2019

$513.75

Facebook Donor

August 2019

$500.00

David Sherry

August 2019

$500.00