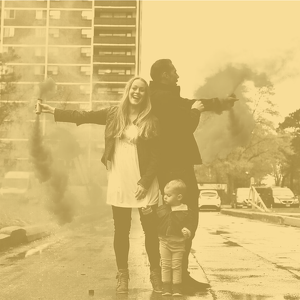 Nigel & Jessie's 25K Goal
June 15, 2019 - October 2, 2019
MoveIn Founder and Director Nigel Paul and wife Jessie Paul are raising $25,000 CAD to forward the global vision of MoveIn.
A message from Nigel and Jessie:
We are excited to allocate funds to all of our 2019 Prayer Journey projects with our $25,000 goal.
To help fund MoveIn's global growth, we are thrilled to be contributing to projects such as the Latin America Mobilization, New Region Mobilization, and  the Japan Vision Trip project. All of these projects excite us as we desire to see the vision of MoveIn continue to take root internationally. 
We are also passionate about projects that develop depth within our existing movement as we seek to best support MoveIners in their patches. These projects include the MoveIner Care Fund and Discipleship and Evangelism Resources. 
Finally, we love our MoveIner staff and know that some of them are in need of financial support and so our Support for Amazing Staff will do just that as various Vision Team members bring necessary vision and leadership to our MoveIn movement.
We hope you will join us in contributing 25K towards all these incredible projects and we are excited that everything raised will be matched by a generous donor, up to $100,000!
My Supporters
Anonymous

June 2019

$8,000.00

Matthew Fox

June 2019

$210.00

Megan Kunder

June 2019

$210.00

Anonymous

Hope you will be able to match the full amount. God bless you as you journey. Love, Mary

June 2019

Jennifer Nasmith Yandt

Love to all four of you!

June 2019
Anonymous

June 2019

Anonymous

June 2019

Anonymous

June 2019

Al & Deb Lowrie

May 2019

$500.00

Anonymous

May God continue to bless your ministry and your family Nigel and Jessie

June 2019
0
days
0
hours
0
mins
0
secs