Hundreds of cats and kittens are at risk...
Community cats are often the largest population of animals dying in the shelter system. But working with compassionate caregivers, our Community Cats Program is able to spay/neuter unsocial cats, vaccinate them, and return them to their outside homes where they can live out their lives healthy and happy. Sick or injured kitties can be rehabilitated, and friendly cats and kittens placed in foster care and eventually into loving homes with families.
We just learned from The Humane Alliance Spay/Neuter Clinic (which is now a program of the ASPCA) that they have cancelled funding for community cat spay/neuter in Buncombe County for any group doing large volume TNR (that is us!) This is a BIG deal.
Last year, we spayed/neutered and vaccinated more than 300 community cats, trapped and found homes for hundreds of friendly cats and kittens, and cared for dozens of injured or sick feral cats. Since we began our Community Cat Program, the cat euthanasia has rate dropped DRAMATICALLY at our county shelter. All of these services are at risk.
We simply can't leave unaltered cats out in the field to reproduce or go without the care they need. Our Community Cat program MUST continue its lifesaving work for cats in the areas we serve, and we CAN'T lose the progress we have made together in building a true No Kill community.
Please help us reach our goal of $9,600 to continue this invaluable work!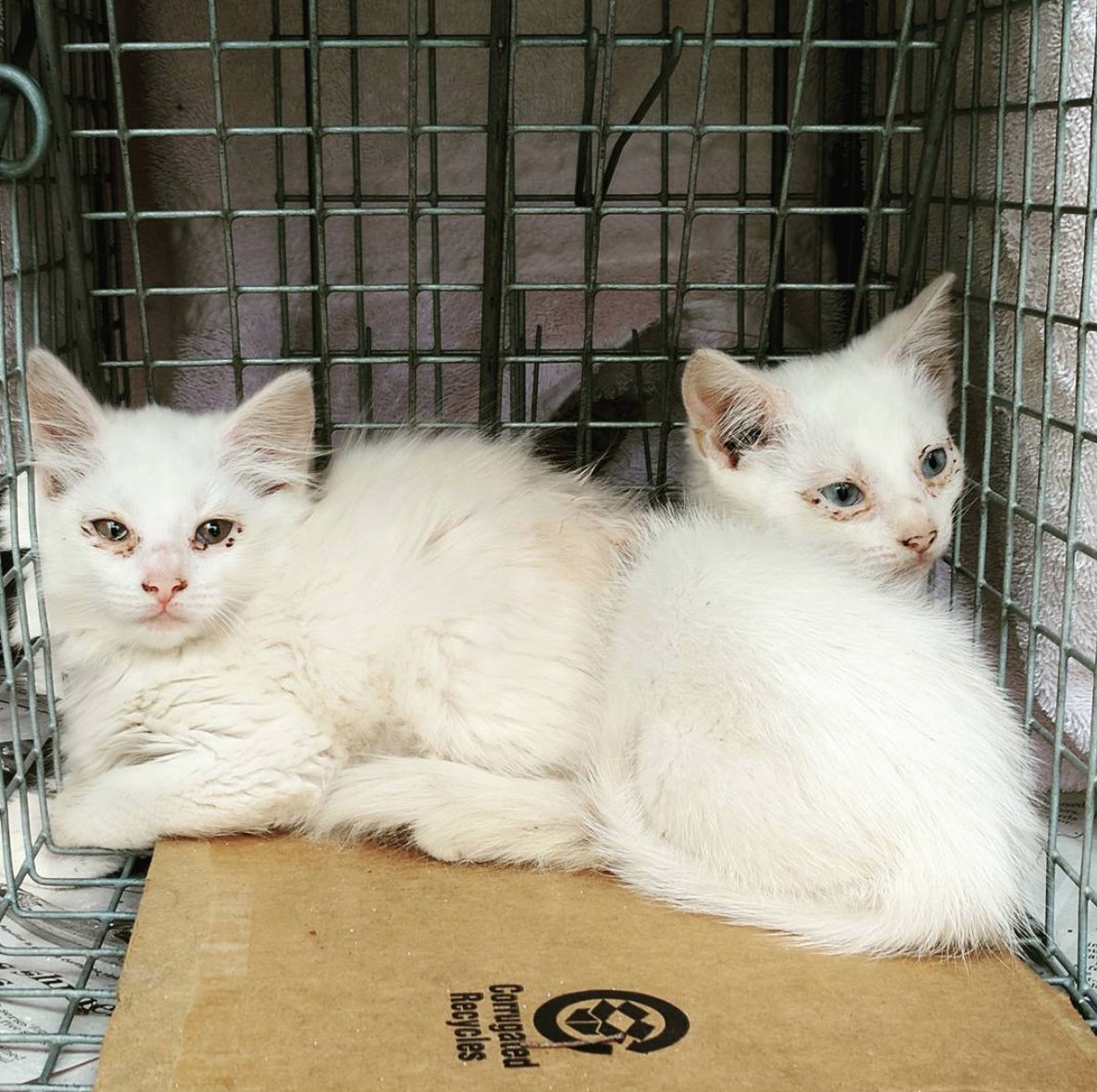 These beautiful babies were trapped, medicated, and eventually adopted into loving homes, because of our Community Cat Program.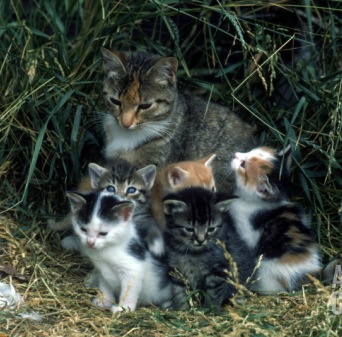 Spay/neuter of community cats prevents unwanted births, but when kittens are already born outside, our trappers can catch the babies, place them in foster care, and eventually find them new homes.
Multiple traps are set when working with a colony of community cats.