5K Food Drive! Together Let's Collect 5,000 Pounds of Food!
50% of the food CORA distributes to hungry families is donated! This source of food is VERY IMPORTANT to us! We would love if local businesses, schools, community groups, and community groups would participate in our 5K Food Drive. Our goal is to collect 5,000 pounds of food on June 15th.
CORA accepts donations of shelf-stable foods — canned fruit/vegetables, boxed cereals, rice, pasta, baking mix and shelf-stable specialty items (drink mix, coffee, tea, pancake mix, condiments, herbs and spices, ethnic foods, other pantry staples, etc.). We also accept paper products – especially bathroom tissue and paper towels – and some personal hygiene items like toothpaste, toothbrushes, shampoo, soap, disposable razors, etc. 
Here is a list of the foods that we need. Also you can download the file HERE, and use to solicit donations.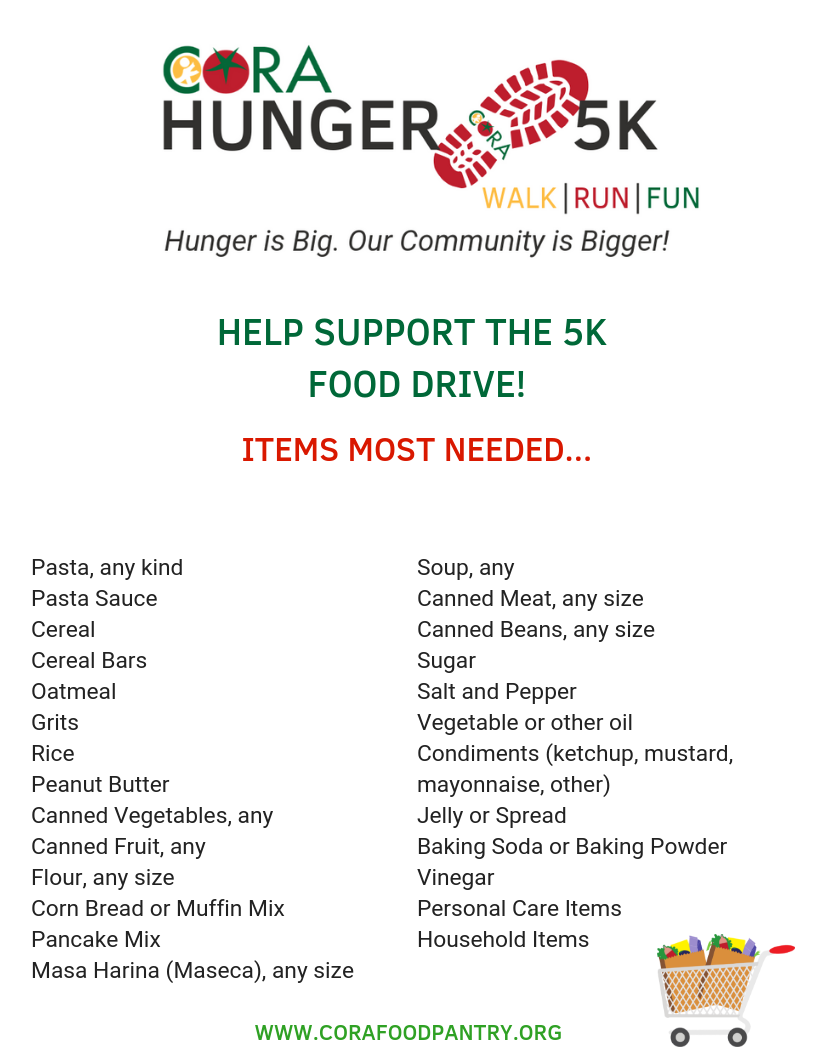 All donations will be collected at the 5K Run and Fun Walk on June 15th in Chatham Park. If you have questions, please contact Rebecca Hankins at 919-491-5896.