Help us spread Awareness about CRPS by sharing this campaign!
RSDSA and Supporting the CRPS Community
2020 has been a difficult year for everyone and yet, despite the pandemic of 2020 the RSDSA support of the complex regional pain syndrome (CRPS) community has helped the community to emerge stronger and closer than ever.
CRPS is a rare chronic condition that affects the central and peripheral nervous systems.
Community is profoundly important to those with CRPS. Living with a chronic disease, in constant pain, often unable to work or cut off from family and friends, community is the bright light that sustains us. It is your continuing donations that enable us to keep that light shining.
What did your dollars do to build CRPS community?
Facebook Live series – twice monthly presentations on the latest theories about and treatments for CRPS. Sessions were attended by as many as 1000 people and could also be viewed when posted to RSDSA's YouTube channel.
Our first Virtual CRPS Awareness Walk – held in August, it was a testament to the commitment of our RSDSA community members who raised both awareness and funds in 40 states and 3 countries.
Treating the Whole Person: Optimizing Wellness virtual conference – Four nights of pertinent information from CRPS researchers and clinicians. Followed by one-to-one networking that reached previously unconnected CRPS Warriors to become part of the caring community.
In Rare Form – a new monthly mini-newsletter that updates the Warrior community on current research, news, CRPS initiatives and special events
This year RSDSA is this site as a resource that CRPS Warriors can share with those close to them. Our goal is for family and friends of CRPS Warriors to learn more about CRPS and spread awareness about the disease and to raise money for future programs.
How To Be A Better Ally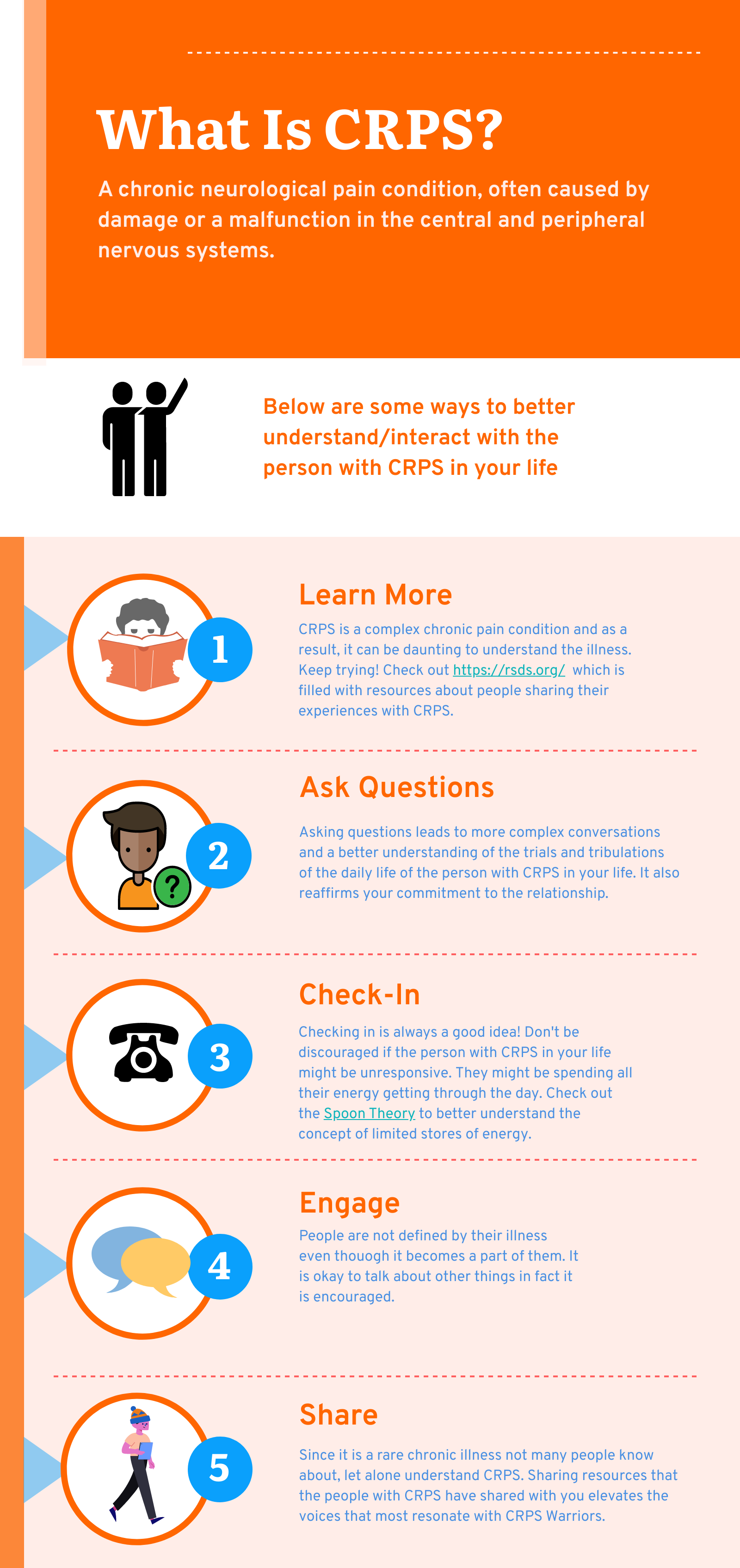 RSDSA Builds Community Campaign
0
days
0
hours
0
mins
0
secs
Eric Moyal's Tedx Talk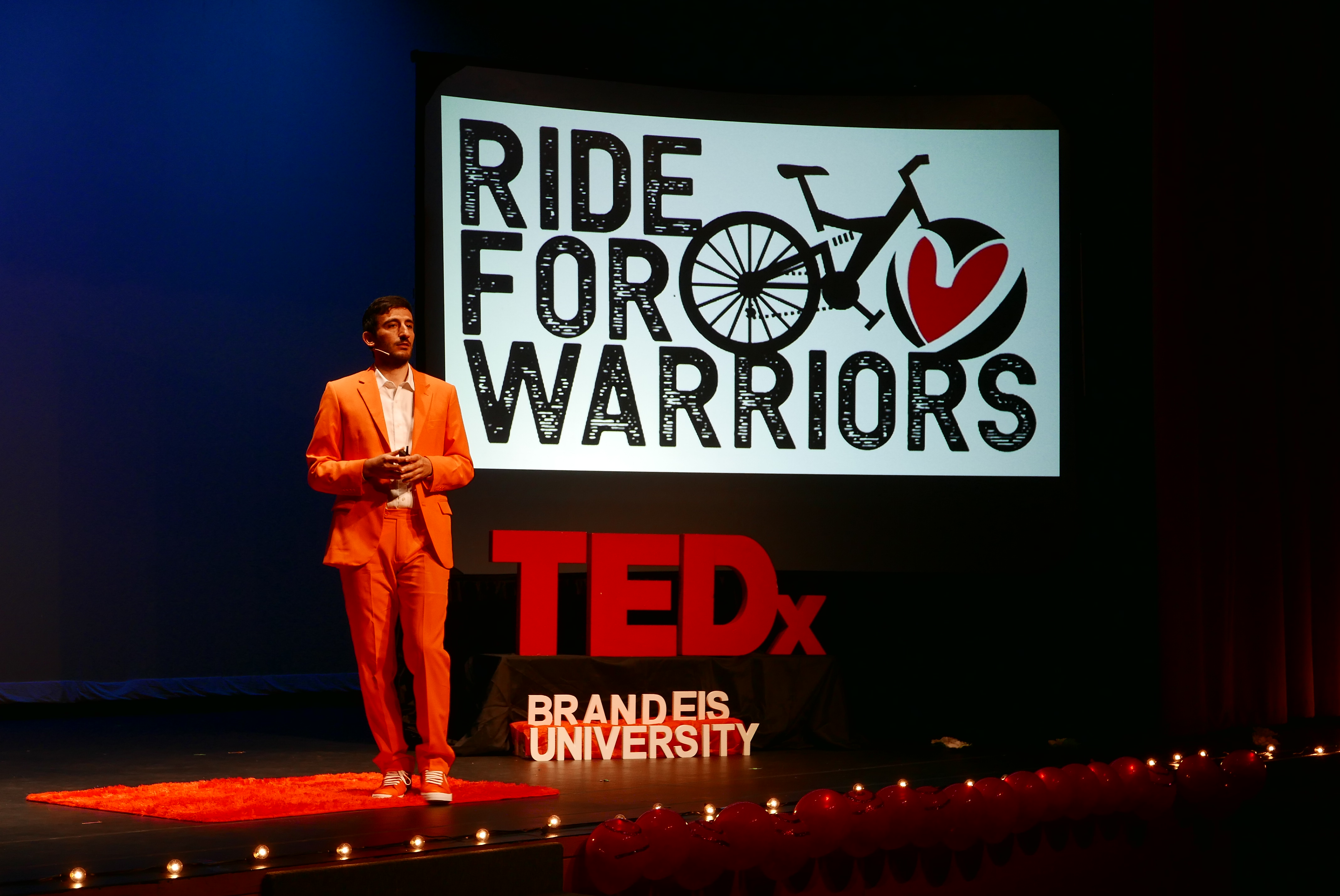 Click here to listen to the story of Eric and Anais Moyal. Learn how their relationship has evolved and changed since Anais's CRPS diagnosis and what Eric learned about being a better ally for those with chronic illnesses.
What Is The Spoon Theory?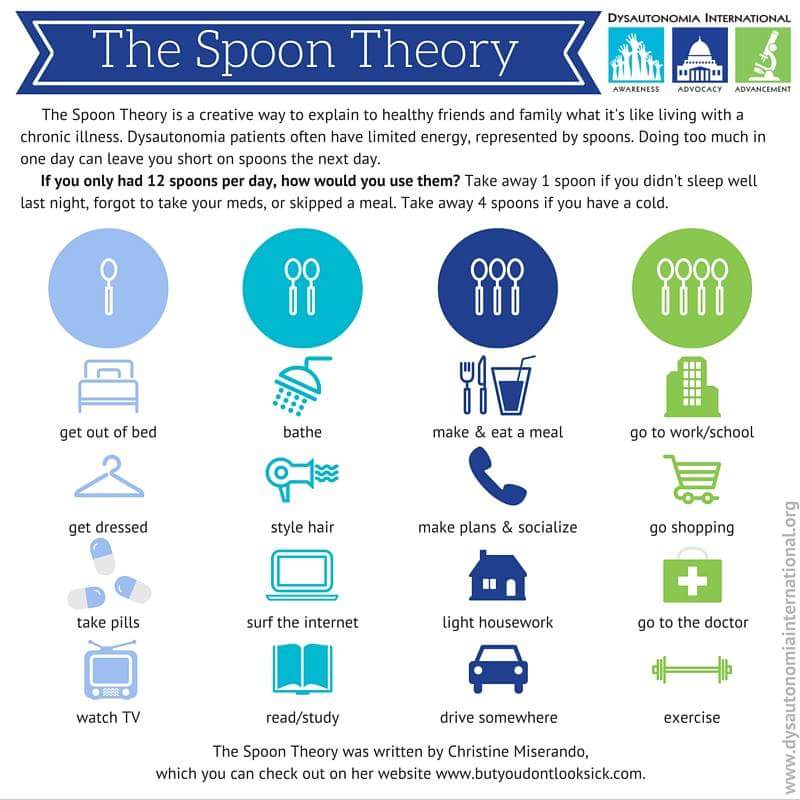 Many who suffer from chronic illnesses live with limited stores of energy. This means that every day they have to think carefullly about what they will spend their energy on and what they will not spend their energy on. The visualization above perfectly depicts the sacrifices that some chronic illness warriors make on a daily basis.