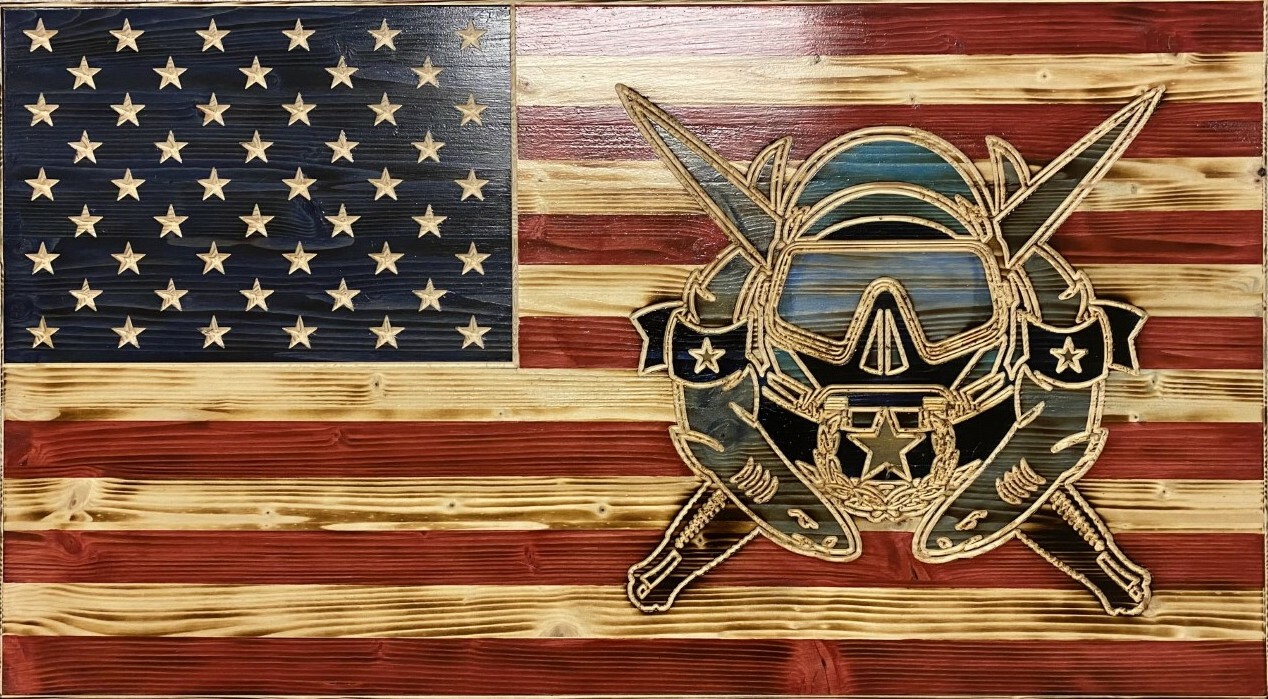 #5
Items • Auction Items
The CDF Logo Flag
Special Operations, Combat Diver, Heritage
Donated by: Members of 7th Special Forces Group
Bidding Increment: $10.00
Bidding has ended
This handcrafted wood flag is a really special item. Not only does it feature the CDF logo but it was made specifically for Deep Dive 2021 by members of 7th Special Forces Group. This flag was their unsolicited and heartfelt contribution to the memory of WO1 John Wirka. We feel extremely honored to have this piece and whoever takes it home will own a small piece of Combat Diver history and culture. Only one of these flags was ever made.

Specifications:
-3/4" edge glued panel construction.
-Dimensions 20" x 36".
-Engraved with a Shopbot C&C machine, wood distressed using a blowtorch, sanded, painted, and 2 coats of lacquer.