The Champaign Jewelers $5,000 Jewelry Raffle!
Your chance to win 1 of 5 stunning pieces of jewelry! Tickets are $25 or 5 for $100. The winning ticket will be drawn at the conclusion of the online Fur Ball auction on Friday evening, October 1, 2021. The winner will be notified by email. Kittens not included with winning tickets.
Kitten models!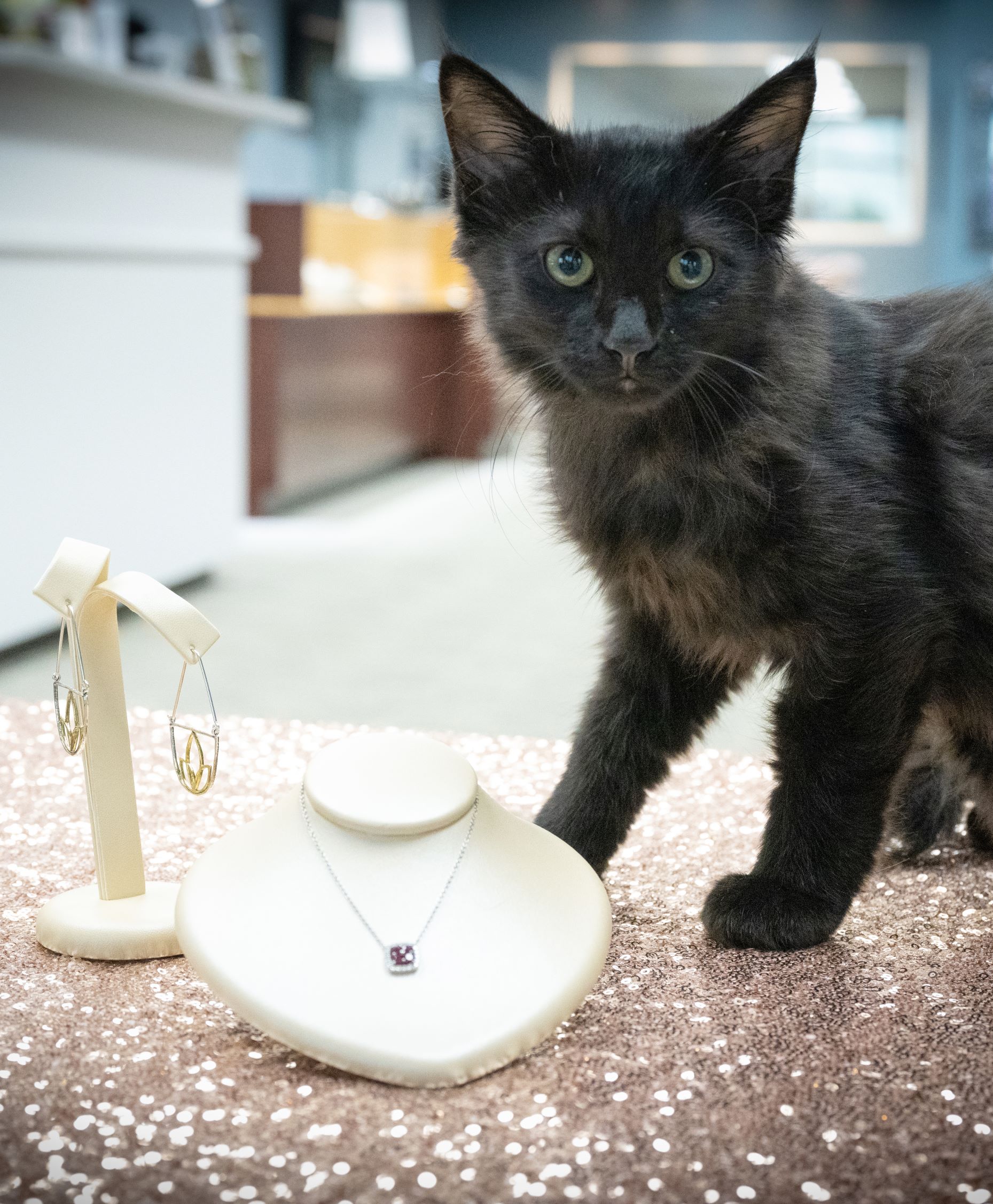 Zoolander
The name says it all for this young gentleman. He's flashing us "Blue Steel" while he waits for you to come back with Orange Mocha Frappuccino's!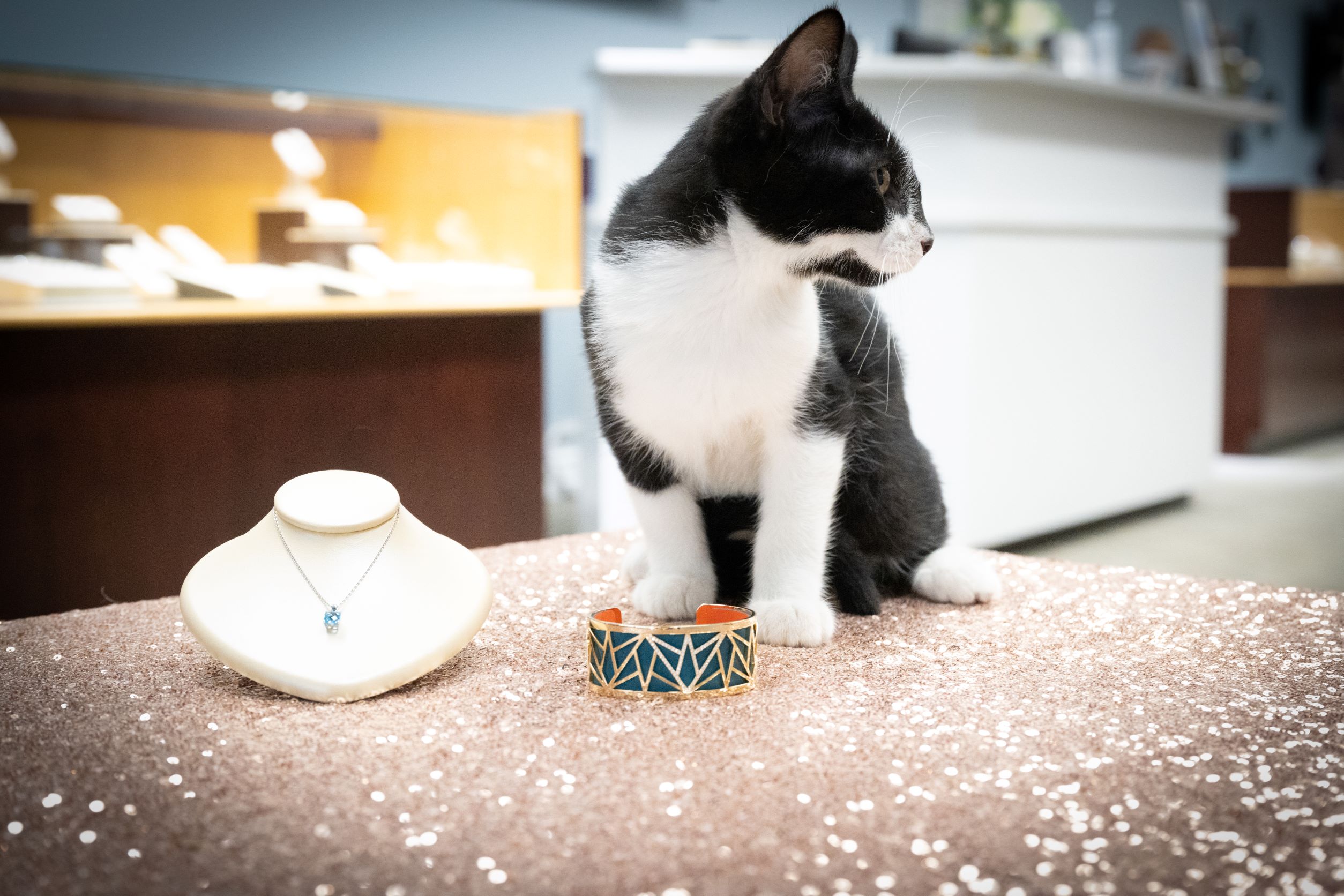 Ramses
Ramses is an independent, handsome young fella who tries to ignore the paparazzi every chance he gets!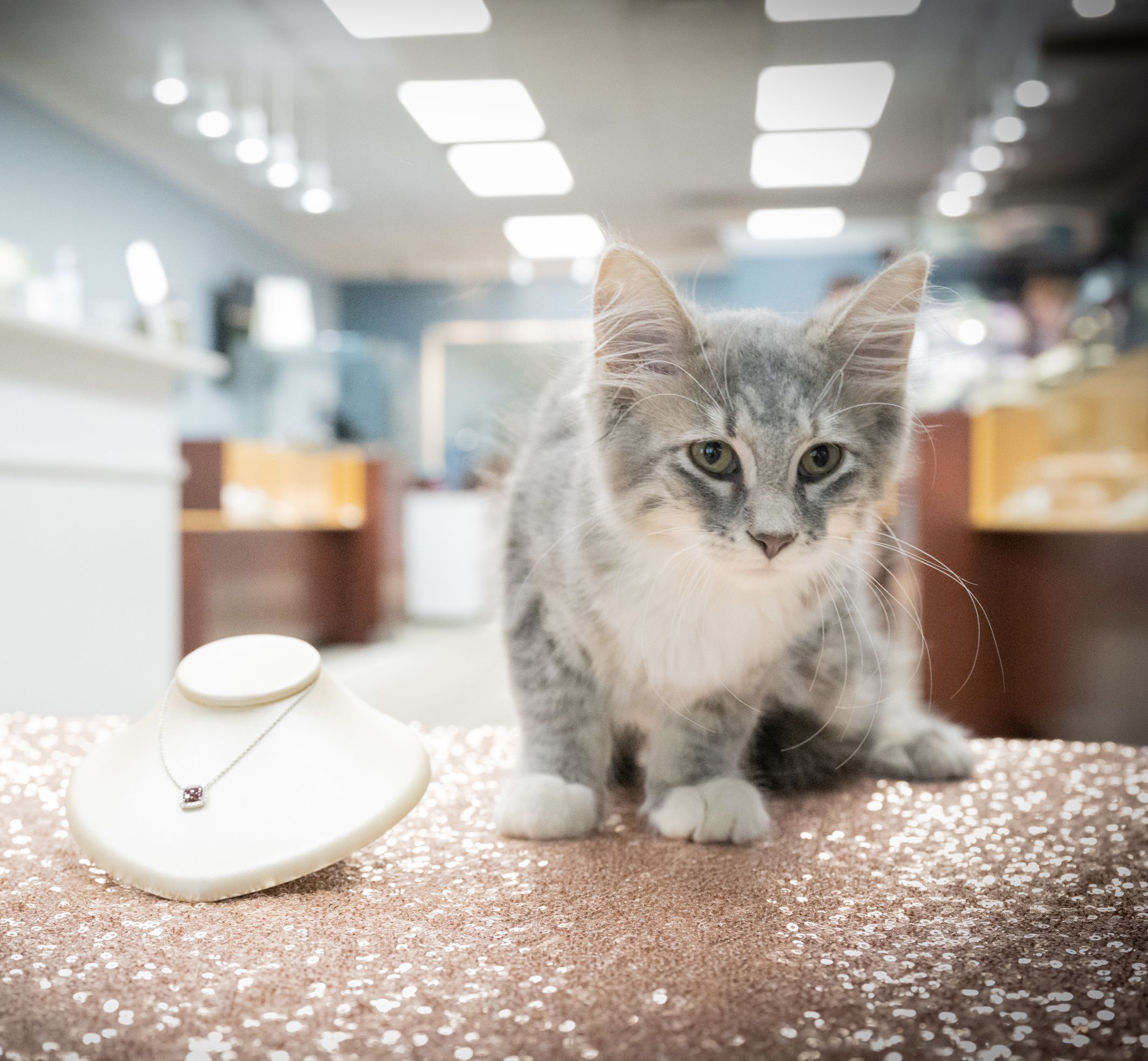 Little White Wolf
Little White Wolf is a refined young lady with classy tastes. And while she was shy for the camera, she loved her time at Champaign Jewelers!