I'm on a mission to Bois Negresse, Haiti.
Want to come along and grab lunch, or rather... give lunch?
Future Forward for Haiti Gallatin Valley Packathon
I'm packing bags again, but this time not to fly off on a jet plane. Instead, this adventure is about packing bags right here in the heart of the Gallatin Valley!
In preparation, we are raising funds for a packathon adventure that will happen all day on Oct 15th. Together, hundreds of volunteers will assemble vitamin-fortified lunches of rice, beans, and dehydrated vegetables for students that attend the Light and Peace School in the rural village of Bois Negresse. We'll gather to pack these lunches at Hope Lutheran Church Bozeman in four 2 hour sessions.
Here's a few things to ponder about Haiti:
Only 60% of adults can read at a 6th grade level.

Their government does not provide school to rural communities.

The average income is $350 per year.

Some children can't always count on getting even one meal a day.
But together we can help!
Our aim to pack and send 100,000 lunches to children in Haiti will provide a reliable school lunch program that fuels physical growth and improves health and learning. How can children survive and learn if they don't eat? How can Haiti thrive if their children don't learn?
Packathon goals:
Raise $40,000 for lunch ingredients and transportation from Bozeman to Bois Negresse.
Provide lunches all year long for 200 students in 2023.
My goals:
Work all 4 shifts to pack at least 500 lunches.
Raise $5000 to help with food and transportation costs.
Would you like to come along on this community-building journey and lunch-giving mission? You can pack meals and/or give as you are able. 
I think most things are better when shared- especially adventures and food!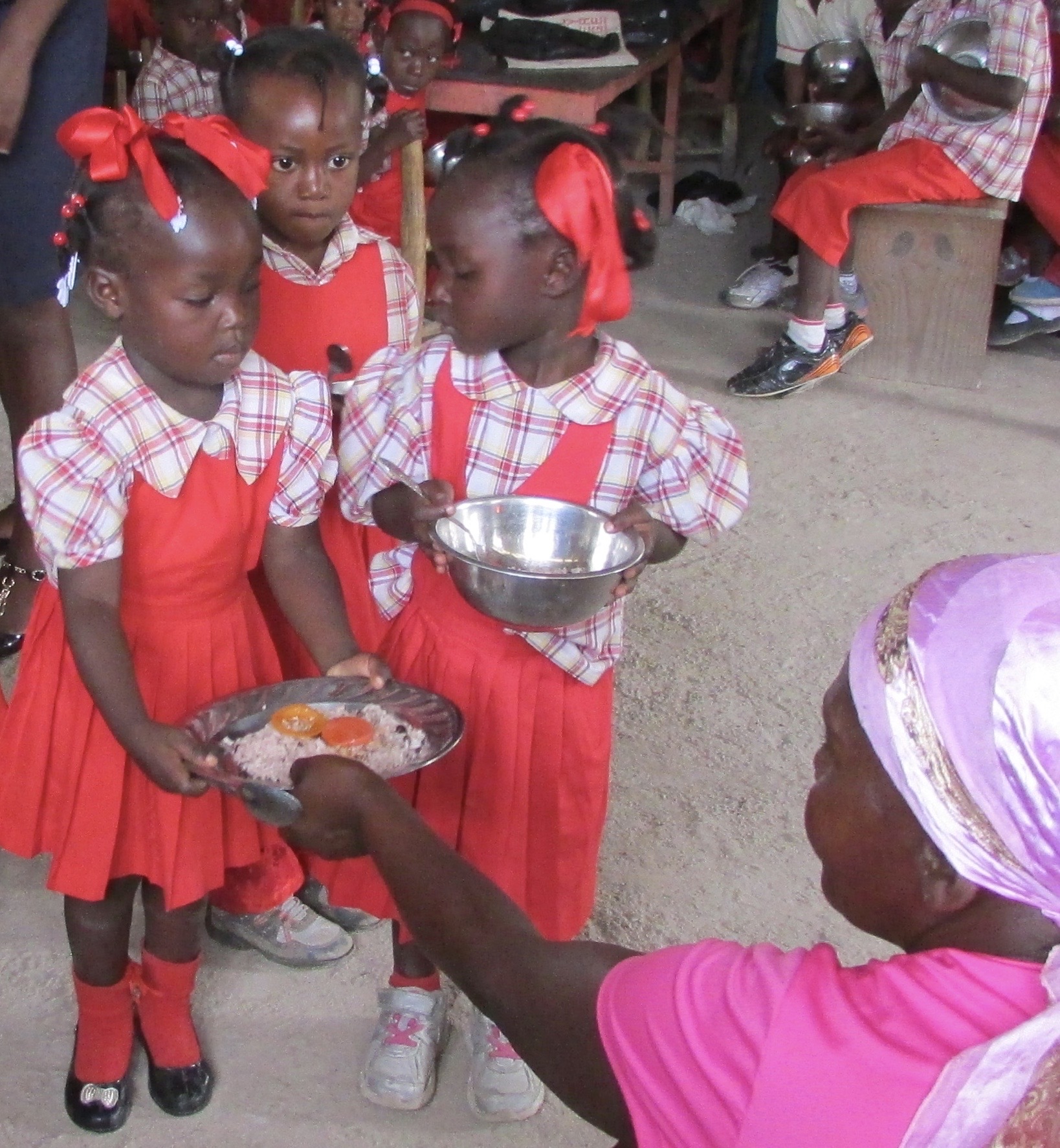 Thank you for your consideration~
Recent Supporters
Anonymous

Thank you Barb!

Last month

$52.45

Paula & Ken Wills

Wish we could be there to help pack lunches but glad we can help out by funding some lunches anyway. So proud of you and all that you're doing for this worthy cause!

Last month

$209.80

Anonymous

Last month

Shelley Iverson

Last month

$50.00

Carlee Benson

Thanks for letting us join along on this community-building journey and lunch-giving mission!

Last month

$209.80
Anonymous

September 2022

$2,000.00

Lavonne Nielsen

Last month

$500.00

Paula & Ken Wills

Wish we could be there to help pack lunches but glad we can help out by funding some lunches anyway. So proud of you and all that you're doing for this worthy cause!

Last month

$209.80

Carlee Benson

Thanks for letting us join along on this community-building journey and lunch-giving mission!

Last month

$209.80

Anonymous

September 2022

$209.80