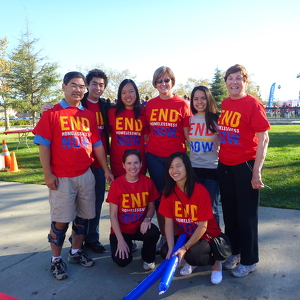 Team Kit
October 6, 2020 - December 31, 2020
Join Team Kit at HomeWalk 2020
#HomeWalkAtHome
While we can't get together for our annual HomeWalk 5K this year, we can still celebrate "HomeWalk at Home." To stay safe, we're going virtual, but we cannot miss an opportunity to join together in the single largest annual event to end homelessness and to support bold solutions to bring Everyone In, into the safety and comfort of a home.
More than 66,000 Angelenos are without a safe place to call home and there are even more families at risk due to the pandemic. #ItTakesAllofUse to help our vulnerable neighbors.
Thanks to the Conrad N. Hilton Foundation, every dollar beyond the registration fee will be matched up to $400,000 which means your $10 equals $20! Let's make a difference together for #HomeWalkAtHome!
We're looking forward to seeing you on Saturday, November 14th, as we #HomeWalkAtHome!
0
days
0
hours
0
mins
0
secs
Our Supporters
Dana Schneider

Thank you, Claire, for all you do in service to the greater LA community.

3 weeks ago

$50.00

Jennifer House

3 weeks ago

$100.00

Claire Kitayama

5 weeks ago

$106.00

Mitchell Kitayama

5 weeks ago

$21.20

Mitchell Kitayama

5 weeks ago

$100.00
Claire Kitayama

5 weeks ago

$106.00

Jennifer House

3 weeks ago

$100.00

Mitchell Kitayama

5 weeks ago

$100.00

Tae Kang

5 weeks ago

$100.00

Mary Claire Mahoney

5 weeks ago

$100.00