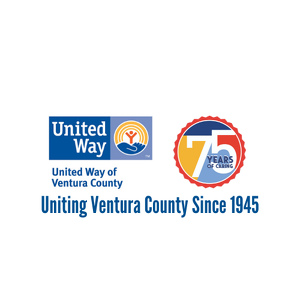 UW of Ventura County
October 6, 2020 - December 31, 2020
United Way of Ventura County HomeWalk Team
United Together, We Can End Homelessness in Ventura County!
United Way of Ventura County Friends,
We invite you to join United Way of Ventura County's HomeWalk team!
Born from a commitment to improve lives by inspiring and mobilizing the caring power and resources of our community, United Way of Ventura County launched a Landlord Engagement Program as part of our initiative to end homelessness. The program is working to increase the rental housing stock available to those with housing vouchers and housing subsidies. By engaging landlords and offering participation in financial incentives, we are recruiting, cultivating, retaining and growing the number of housing champions within our community.
Register today and join us virtually on Saturday, November 14 as we support our most vulnerable neighbors in need.
Your support and your heart make a tremendous difference. You can create hope. You can change lives. United together, we can end homelessness in Ventura County!
0
days
0
hours
0
mins
0
secs
Our Supporters
Noel Cipriano

3 weeks ago

$26.50

Amy Duganne

3 weeks ago

$53.00

Benjamin Cipriano

3 weeks ago

$53.00

Mario & Christine Gurrola

4 weeks ago

$50.00

Anonymous

4 weeks ago
emilio ramirez

4 weeks ago

$500.00

Amy Duganne

3 weeks ago

$53.00

Benjamin Cipriano

3 weeks ago

$53.00

noah sloan

4 weeks ago

$53.00

Mario & Christine Gurrola

4 weeks ago

$50.00