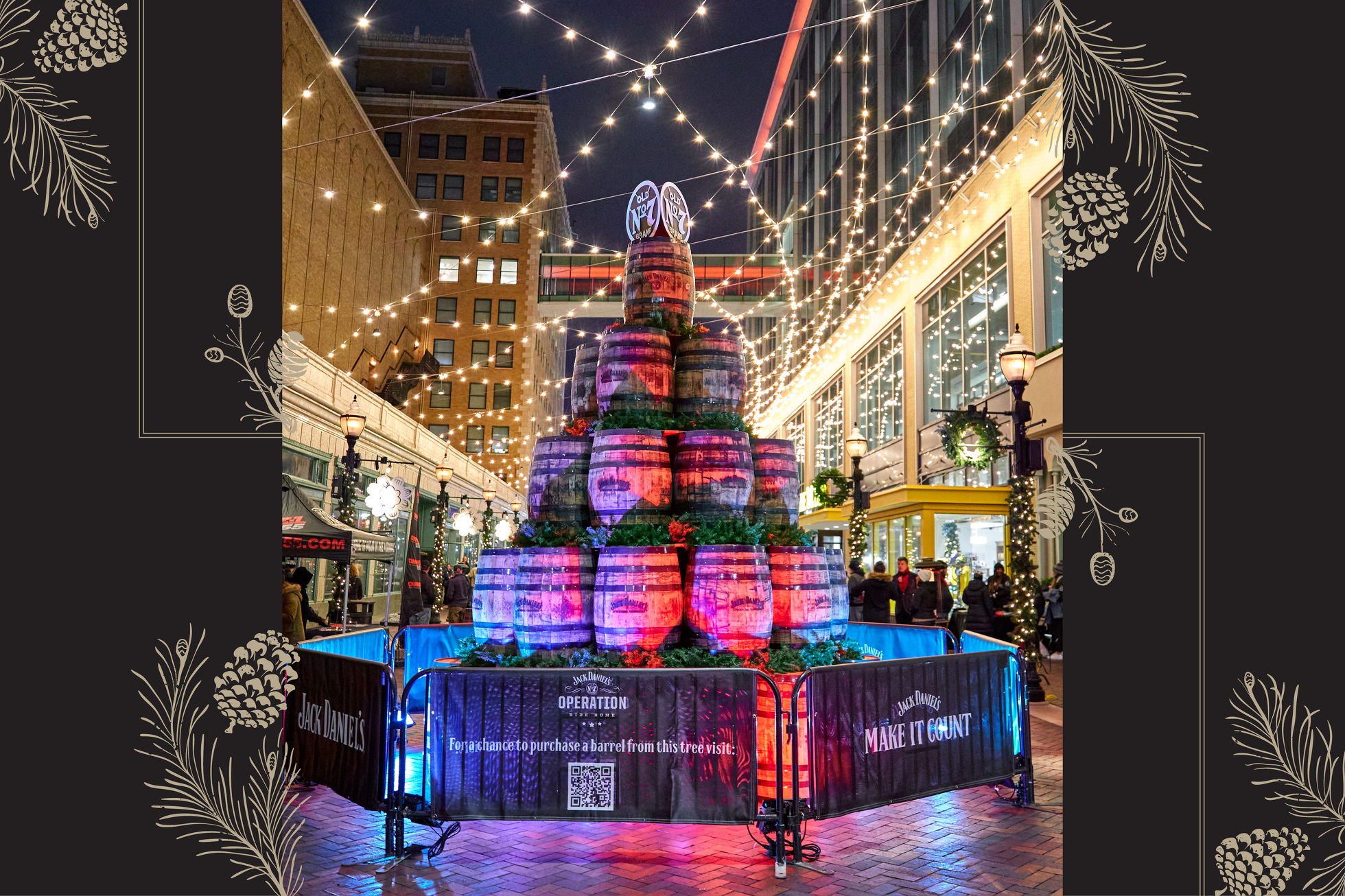 #11
Items • Auction Items
Top Barrel of the Holiday Tree from Detroit
Bidding Increment: $10.00
Bidding has ended
You are bidding on the top barrel from the tree built in Detroit, MI. The auction will conclude on December 21 at 2pm ET. Barrels will be shipped out in early 2022 once the barrel tree in Detroit has been disassembled. They will be taken back to Lynchburg, TN to be cleaned up and customized. Each barrel will be signed by Jack Daniel's Master Distiller, Chris Fletcher, and customized with laser engraving.

Jack Daniel's only uses new charred oak barrels to make its whiskey and they are never filled a second time. The barrels that will be used to build all the trees were earlier entrusted to mature the famed Tennessee Whiskey and will now be bringing another special holiday 'spirit' to many of their friends around the country.

Barrel Dimensions:
Width at top: 22"
Width at Belly: 26-28" (varies)
Height: 36"

Please note that alcohol is not part of this prize/barrels are empty.
Shipping is included in the bidding price.
Must be 21+ to bid.