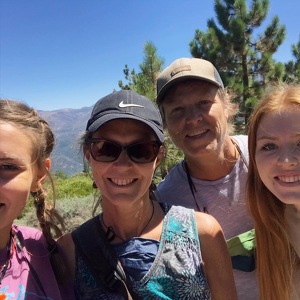 Our Team Fundraising Page
We are trotting for Jumping Mouse Children's Center this November because the work they do is very important to the social/emotional and mental health of children in our community and the work they do costs money. 
2020 has been hard on kids, here and around the world.  Join us?
Eric

$30.00

Michele

$30.00

Dave

$30.00

Stella

$15.00

Claire

$15.00
About Jumping Mouse Children's Center
Jumping Mouse transforms children's lives by providing expressive mental health therapy for as long as necessary. We nurture each child's healthy development and supportive relationships at home and in the community.
We see children ages two to twelve for a variety of reasons, most often when they have experienced emotional stress or trauma that has deeply affected them and their families. Some are grieving the loss of someone close to them; others have experienced domestic violence, abuse, or neglect. Sometimes, they are coping with changes in family structure, or a serious illness or medical problem. When these and other stressors affect a child's ability to communicate, to attend school, or to relate to others, Jumping Mouse can help.
0
days
0
hours
0
mins
0
secs
Our Supporters
Michele

Last month

$20.00

Dave

Last month

$20.00

Abby

Last month

$25.00
Abby

Last month

$25.00

Michele

Last month

$20.00

Dave

Last month

$20.00