50th Anniversary
Dazzle Mad Hot Ballroom 2023
Our Dancing With the Stars-style dance contest is BACK! We look forward to seeing you on the dance floor!
Thank You To Our Sponsors!
Dazzle Gala Committee
Co-Chairs
Barbara Coe
Linda Kinsey
Members
Ann Betterton
Janice Gross
Katie Lyons
Stacy Mattia
Michele Russo
Dazzle Supporters
Brittany Cupo

Dr. Pruitt, you have the talent of helping others and bringing smiles to those who need it most. Unbelievably proud (as always). The Cupo Family is cheering for you!

58 minutes ago

$100.00

Anonymous

Light up the dance floor!

7 hours ago

$680.00

Wendy Liscow

Rooting for you. Can wait to see you dazzle!!!!

20 hours ago

$210.00

cirignano contracting inc

go for it !!!!!

A day ago

Barbara Press

Good luck! Let me know if your dance will be streaming. Also, I bought a ticket for the trip raffle. Can that be counted in your donations also?

A day ago

$100.00
Anonymous

Last month

$1,000.00

Anonymous

Light up the dance floor!

7 hours ago

$680.00

DCC

for competition

Last month

$504.00

Paul Tedeschi

4 weeks ago

$500.00

Costanza Builders Inc

Last month

$500.00
   Join Us and Enjoy...
A "Dancing With The Stars" competition featuring 4 brave volunteers dancing for YOUR VOTES to win the coveted YA Disco Ball Trophy.
A chance to win a luxury Photo Safari to South Africa! Only 200 tickets will be sold. 
A momentous celebration of 50 years of arts education for our area's children!
Dazzle will be a fun, joyous, and art-filled return to in-person! Join our 350 guests to enjoy dinner, drinks, dancing, dessert, and amazing arts entertainment!
"Dazzle is truly a feel-good event, and we hope that anyone who feels passionately about the arts and children will join us for a great evening. Not only will people have a terrific time, but they'll also leave knowing that they've helped to bring much-needed arts programming to children across the region."

~Michele Russo, President & CEO of Young Audiences
About YA
Young Audiences is committed to bringing the highest quality arts experiences by professional teaching artists directly to students. By doing so, we eliminate barriers to participation and make the arts accessible to students of every socioeconomic background, geographic area, and ability. All programming is designed to meet school-defined needs... READ MORE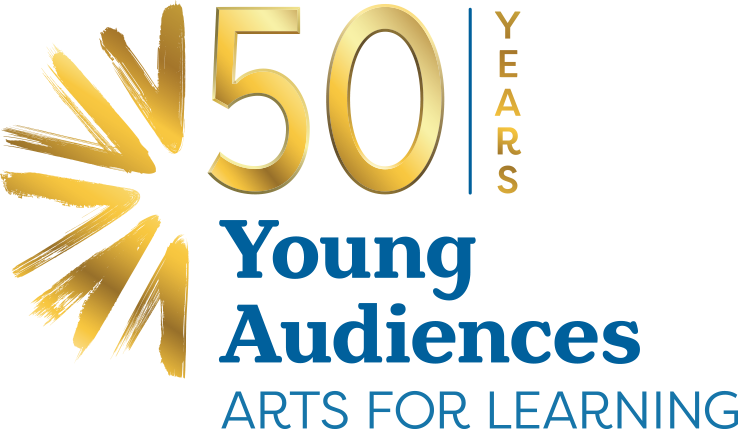 Dazzle Corporate Sponsors