Congratulations to Dazzle Disco Ball Trophy winners Joe Fruscione and Tara Fanzo!
The competition was spectacular with Dr. Pamela Pruitt, Porché Hardy, and Cindy Carson each wowing our crowd of arts education supporters. Thank you all for attending this year's Dazzle celebration!
Online Voting for Dancers is Closed. Voting will continue at Dazzle!
Thank You To Our Sponsors!
Dazzle Gala Committee
Co-Chairs
Barbara Coe
Linda Kinsey
Members
Ann Betterton
Janice Gross
Katie Lyons
Stacy Mattia
Michele Russo
Dazzle Supporters
Anonymous

Last month

Anonymous

Break a leg, Porché!

Last month

$2,500.00

Deborah Ward

You will dazzle Porché!

Last month

$210.00

Stacy Mattia

Good luck tomorrow!!! Go Pam.

Last month

$105.00

Lesley Stein

Three cheers for Pamela Pruitt!!!

Last month

$100.00
Anonymous

Break a leg, Porché!

Last month

$2,500.00

Scott Ricker

Go Joe!!!

Last month

$1,050.00

Samuel Fruscione

Last month

$1,050.00

Jeremy Grunin

March 2023

$1,000.00

Anonymous

February 2023

$1,000.00
   Join Us and Enjoy...
A "Dancing With The Stars" competition featuring 4 brave volunteers dancing for YOUR VOTES to win the coveted YA Disco Ball Trophy.
A chance to win a luxury Photo Safari to South Africa! Only 200 tickets will be sold. 
A momentous celebration of 50 years of arts education for our area's children!
Dazzle will be a fun, joyous, and art-filled return to in-person! Join our 350 guests to enjoy dinner, drinks, dancing, dessert, and amazing arts entertainment!
"Dazzle is truly a feel-good event, and we hope that anyone who feels passionately about the arts and children will join us for a great evening. Not only will people have a terrific time, but they'll also leave knowing that they've helped to bring much-needed arts programming to children across the region."

~Michele Russo, President & CEO of Young Audiences
About YA
Young Audiences is committed to bringing the highest quality arts experiences by professional teaching artists directly to students. By doing so, we eliminate barriers to participation and make the arts accessible to students of every socioeconomic background, geographic area, and ability. All programming is designed to meet school-defined needs... READ MORE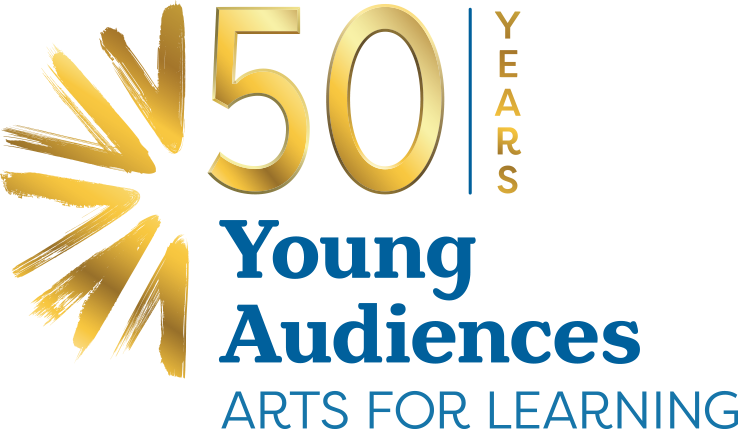 Dazzle Corporate Sponsors