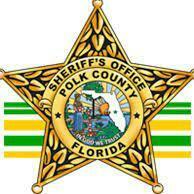 Sgt. Tyrees Graham
August 9, 2021 - October 28, 2021
Vote Sgt. Tyrees Graham for Mr. Central Florida!
Help me help others' dreams come true!
My name is Tyrees Graham, I have been in law enforcement for approximately 20 years. I am also an Army veteran. I have spent most of my life serving others. I believe it is one of the most honorable things a person can do in one's life.
Raising money for Central Florida Speech and Hearing is another chance to help and serve others. It gives me the opportunity to be a part of making the dreams of communication come true for others. So help me help others' dreams come true.
God Bless you all!!
Help me Meet my Goal!
0
days
0
hours
0
mins
0
secs
My Supporters
Bill Monts De Oca

Cigars & Conversation Silent Auction.

1 hour ago

$220.00

Garry Jince

(1) VW Ticket

2 hours ago

$75.00

Corrosion Control, Inc.

A day ago

$500.00

Air Commander's Heating & Air Conditioning Company

(14) VW Tickets.

3 days ago

$1,050.00

First Aviation Sertoma, Inc.

4 days ago

$2,500.00
First Aviation Sertoma, Inc.

4 days ago

$2,500.00

Air Commander's Heating & Air Conditioning Company

(14) VW Tickets.

3 days ago

$1,050.00

Corrosion Control, Inc.

A day ago

$500.00

Wes-Garde Components Group

3 weeks ago

$500.00

Doug Moyer

(3) VW Tickets. (3) Cooler of Cheer Tickets.

4 weeks ago

$275.00