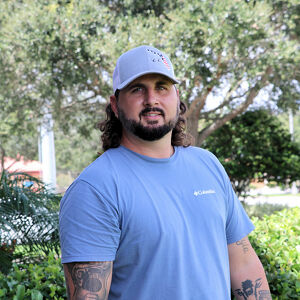 Ryan Waltz
August 4, 2020 - October 29, 2020
My Personal Fundraising Page
Central Florida Speech and Hearing Makes Dreams Come True and They Need Our Help to Make That Happen!
My name is Ryan Waltz.  I'm a father of 5, 4 boys and a girl. Yes, she runs the house! lol
I guess you would say I'm an avid outdoorsman or hunter, but my real passion is taking children hunting and fishing, especially the ones that would not otherwise have those opportunities. So about three years ago, a friend and I started a group called " Get Out Alive" where we do just that. 
So when I was asked to run for Mr. Central Florida and found out all the great things they're doing for kids, there was no way I could turn it down. If you hear the stories of a child hearing it's mother or father's voice for the first time without tearing up, all I can say is you're tougher than me. Every child deserves that opportunity that so many of us take for granted. 
Central Florida Speech and Hearing makes those dreams come true and they need our help to make that happen. Please help me become this year's Mr. Central Florida and change some children's lives!
Help me Meet my Goal!
0
days
0
hours
0
mins
0
secs
My Supporters
Myrna Cancel

2 weeks ago

$20.00

Anonymous

3 weeks ago

Jessica Saltzman

3 weeks ago

$52.75

Stefan byrd

3 weeks ago

$52.75

Tonya Tew

3 weeks ago

$20.00
Bell-Barnett Family Fund with the GiveWell Community Foundation

3 weeks ago

$2,500.00

Jessica Saltzman

3 weeks ago

$52.75

Stefan byrd

3 weeks ago

$52.75

Kathy Waltz

3 weeks ago

$52.75

Myrna Cancel

2 weeks ago

$20.00