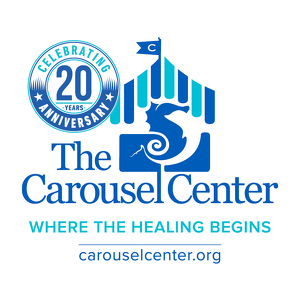 Just make the call!
August 13, 2020 - October 31, 2020
Just Make the Call! Help the Carousel Center!
My name is Eddie Parrish.  Please join me in a journey to make a difference in the life of children. Help us support healing, promote justice, and foster resilience in children victimized by physical or sexual abuse and to improve our community through education, prevention and advocacy. Join our vision to build resiliency in children to strengthen the community.
Sharing encouragement through a song. Help me "make the call!" It's the call we all want to recieve.
The Carousel Center Update - Just Make The Call!
Lean on Me - Call Me - One of my all time favorite songs - sing it with me!
Kaelyn Parrish - Bless the Broken Road
Our Supporters
Terri DeWees

2 weeks ago

$50.00

Ralph Sierra

3 weeks ago

$105.00

Sanjay Batish

On behalf of Batish Family Medicine

3 weeks ago

$105.00

Rebecca Flores

3 weeks ago

$262.50

Gray Boone

I just Called to Say I Love You too!

3 weeks ago

$31.50
Vera Newkirk

Thank you so much, Eddie, for using your awesome talent to raise money for victimized children in our communities! We appreciate you!!

4 weeks ago

$1,050.00

Catherine Blankenship

Just Make the Call Like Eddie Said!

Last month

$525.00

Phil Santomassi

Last month

$315.00

Gail Hinte

Go Eddie Parrish!!!

Last month

$270.00

Rebecca Flores

3 weeks ago

$262.50