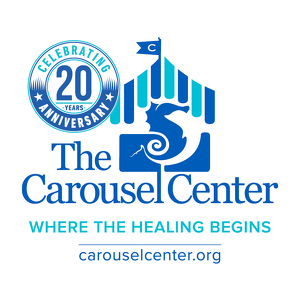 College Kids Care
August 13, 2020 - October 31, 2020
COLLEGE KIDS CARE
Hi everyone! Thank you for viewing our page!
About Us
We have been best friends since high school and have always enjoyed singing together any chance we got. This year, we both took the next step into adulthood and went separate ways to college. Although we are apart, we still have found a way to sing "together" even if it may look a little bit different than before. Please enjoy and consider donating to this wonderful cause! :)
-Jessi and Kelsey
With your support, the Carousel Center (TCC) serves almost 500 children annually when there are concerns of sexual, or physical abuse and neglect. Your suport provides services in a nurturing, friendly, and safe environment at no cost to the child's family. 
For more information, visit: www.carouselcenter.org 
This what the Carousel Center Does with Your Donations
This is what we are raising donations for!
Team Badges
This team hasn't earned any badges yet.
Our Supporters
Kristin Magne

3 weeks ago

James Pouliot

3 weeks ago

$52.50

Richard Novak

3 weeks ago

$100.00

Tina Gill

3 weeks ago

$50.00

Robin Cromartie

3 weeks ago

$20.00
Richard Novak

3 weeks ago

$100.00

Michelle Hoadley

Last month

$100.00

James Pouliot

3 weeks ago

$52.50

Anonymous

3 weeks ago

$52.50

Tina Gill

3 weeks ago

$50.00