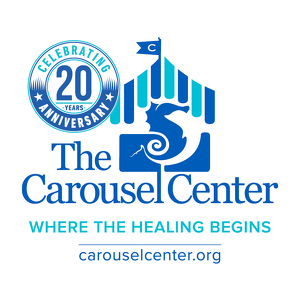 Queen Hanes
August 13, 2020 - October 31, 2020
QUEEN HANES KAROKE FOR CAROUSEL
Please think about donating to this awesome cause, especially if you enjoy my performance! My name is Hanes Mintz and you may recognize me from my Facebook LiveStream videos that I created during the Covid Quarantine to provide some entertainment and morale booster for my friends, family, and co-workers! This competition allows me to continue doing what I love while raising money for a great cause!
With your support, the Carousel Center (TCC) serves almost 500 children annually when there are concerns of sexual, or physical abuse and neglect. Your suport provides services in a nurturing, friendly, and safe environment at no cost to the child's family. 
TCC is the region's only nationally-accredited, a 501(c)(3) nonprofit, child advocacy center. TCC assists community partners to hold child abuse perpetrators accountable, while simultaneously assisting child survivors and their families who have experienced physical/sexual abuse in Brunswick, New Hanover and Pender counties to do the hard work of healing and get back to simply being children.  For more information, visit: www.carouselcenter.org 
This what the Carousel Center Does with Your Donations
This is what we are raising donations for!
Our Supporters
Catherine Garner

2 weeks ago

Linda Calhoun

Go Hanes

2 weeks ago

$100.00

N. Chapman Case

We must never stop fighting (and it is INDEED a fight) to #SaveOurChildren THANK YOU, HANES! ✝️✨

2 weeks ago

$105.00

MaryAnn Owen

2 weeks ago

$52.50

Adam VanDamme

2 weeks ago
Wren Mintz

2 weeks ago

$262.50

Sunil Iyer

3 weeks ago

$262.50

Dora Daughhetee

Way to go Hanes. Knew I could count on your talent to help these kids.

Last month

$262.50

John Rommel

5 weeks ago

$250.00

Rob Harper

Way to go Hanes!! My favorite Karaoke singer!!

Last month

$250.00